Although it is not the most popular feature among WhatsApp users, calls and video calls made through this platform allow us to communicate easily and for free. To improve WhatsApp calls, the Meta team gives us the option to create custom links to invite other people to join the conversation.
To use this function, you must have the latest version of the application installed. Already have it? Perfect, let's see how to create call links on WhatsApp.
How to create and share a voice call link on WhatsApp
Would you like to invite a user to join a voice call via WhatsApp? To create and share a voice call link, follow these steps:
Open WhatsApp.
Tap the calls tab.
Tap the Create call link option.
Choose Voice under Call type.
Share the link through any of the available options.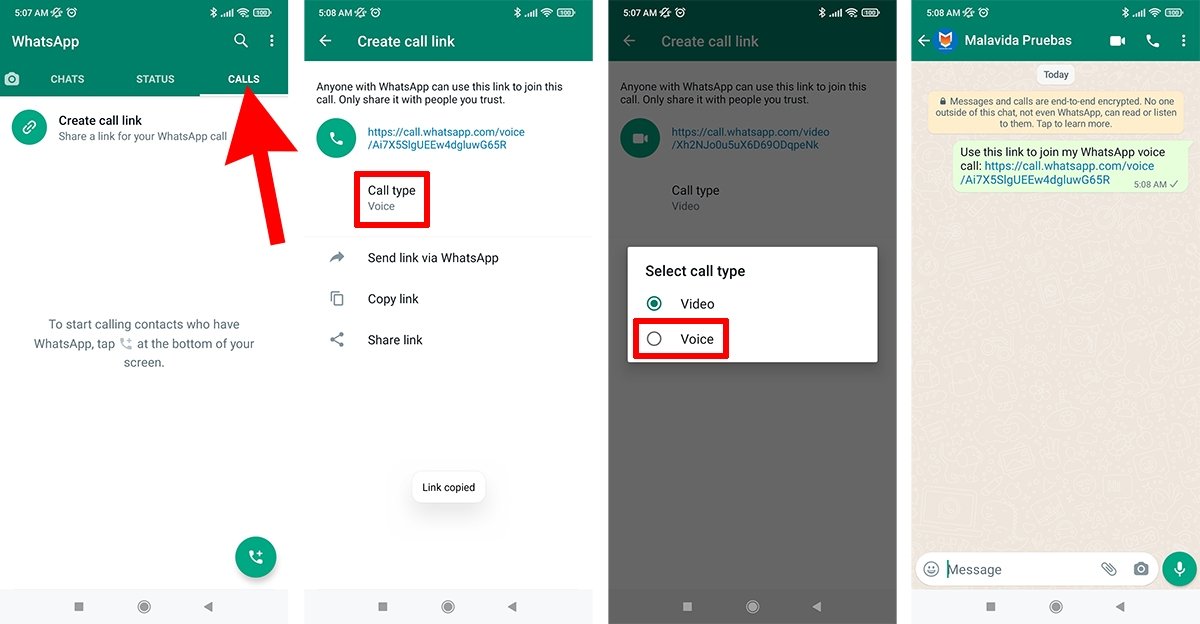 Steps to create an invite for a voice call on WhatsApp
As the interface states, anyone with the link can use it to join the call. Therefore, it is advisable to share the link only with people we trust.
How to create and share a video call link on WhatsApp
Are you a video caller? If you want to create and share a video call link via WhatsApp, you must follow the same steps as above, but you must choose Video instead of Voice under Call Type.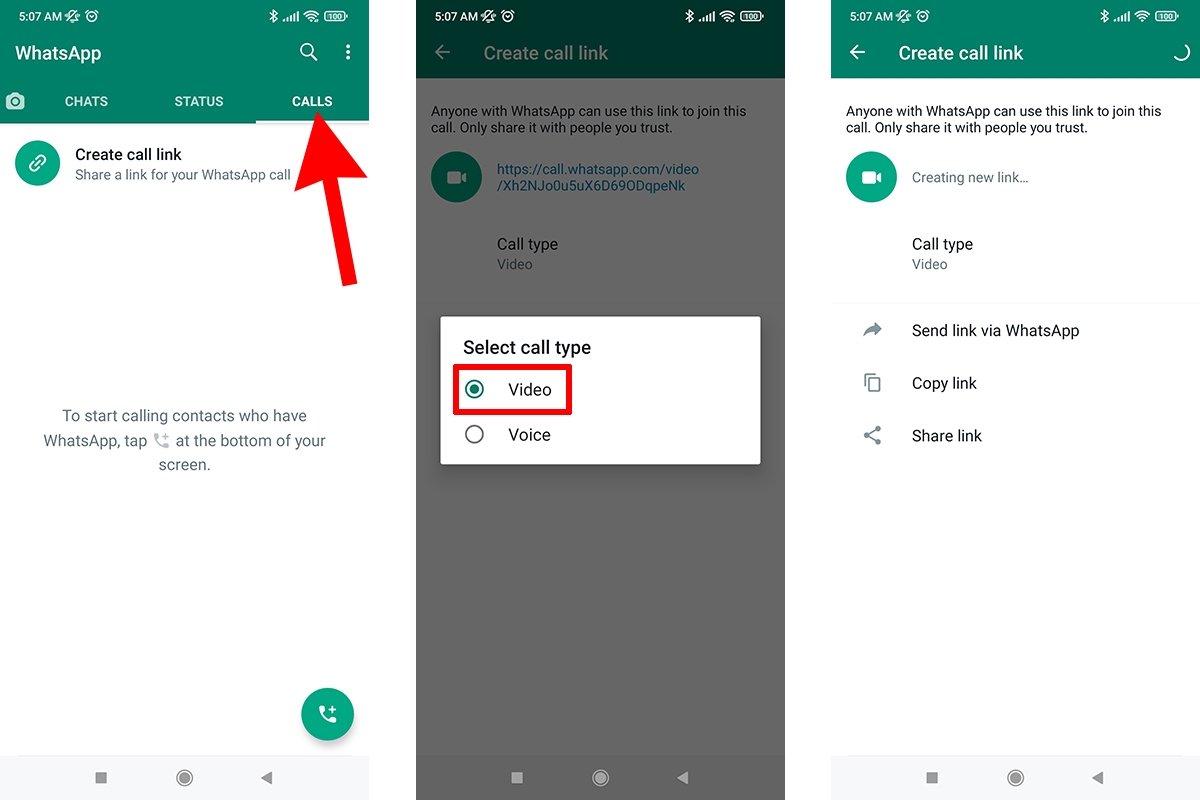 How to create a video call link from the Calls section in WhatsApp
To join the video call, the people who receive the link only have to tap the link and wait a few seconds for the connection to be made. However, they must have the WhatsApp application installed on their devices for this to work.