WhatsApp for Android gives you three possible ways to create direct access to a contact: from widgets, from the app itself and from app shortcuts. Let's see each of them below.
Create a shortcut using your launcher's widgets
Go to your device's home screen and make a long press on an empty space on the screen until you see the following: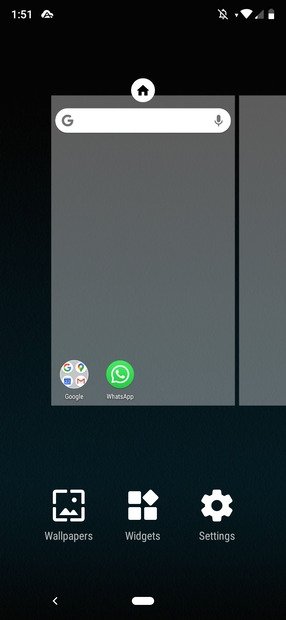 Home screen menu
Next, click on Widgets:
Widget button
You will access the list of everything you can place on your screen. Search it until you find WhatsApp's: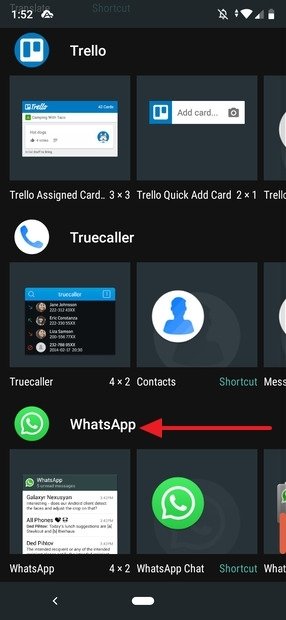 WhatsApp widgets
From all available options, choose the second one:
Contact shortcut
Click on it and drag it to the home screen, where you can release it to place it: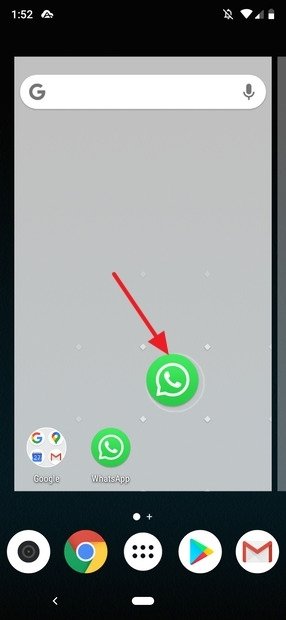 Drag and drop shortcut
When you release it, your contact list will open. Search for the one you want to put on the screen and click on it: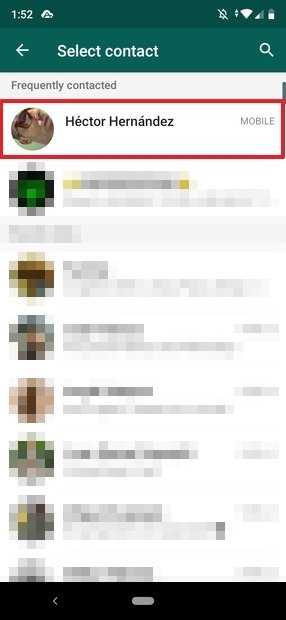 Select contact
The contact will be fixed on the screen like this: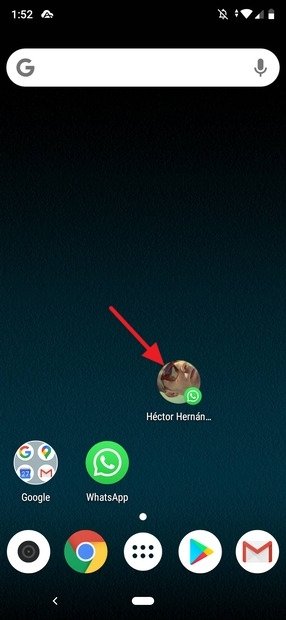 Contact on the home screen
Create a shortcut from WhatsApp
To create a shortcut from the application itself, open WhatsApp and go to the contact (or group) you want to add: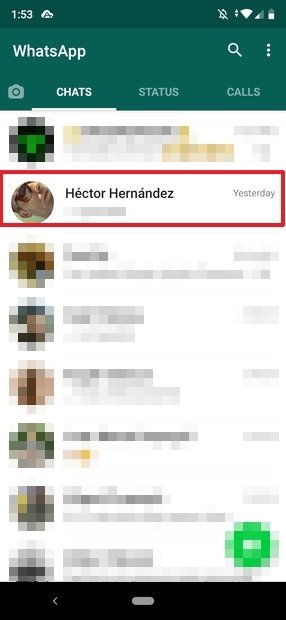 Selecting a conversation
Press on it to enter the conversation. When you are there, press the menu button (top right corner of the screen):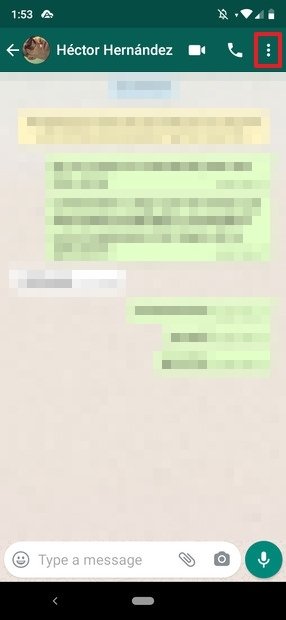 Open conversation
Then, click on More: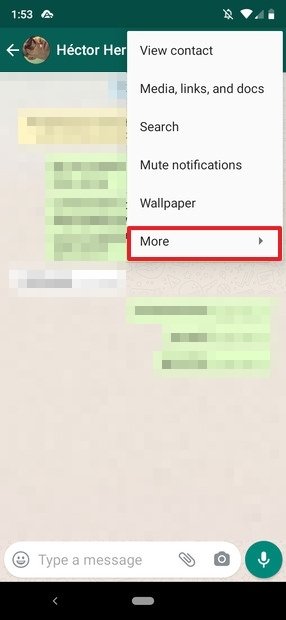 Conversation menu
Now, click on Add shortcut: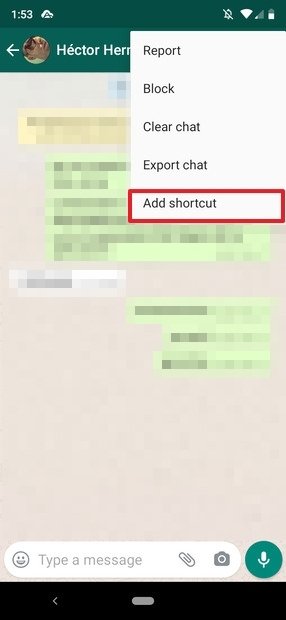 More menu options
A message will appear on the screen announcing that the contact will be added to the home screen. Click on Add: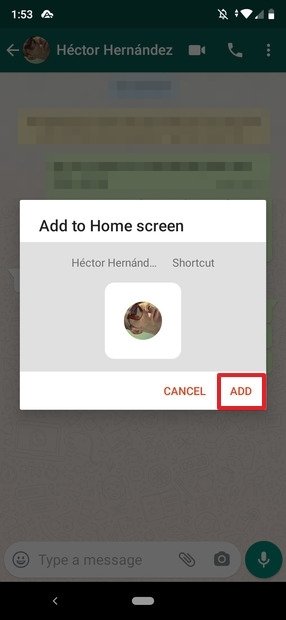 Confirmation to add the shortcut to a contact
Check that it is placed on the Home screen: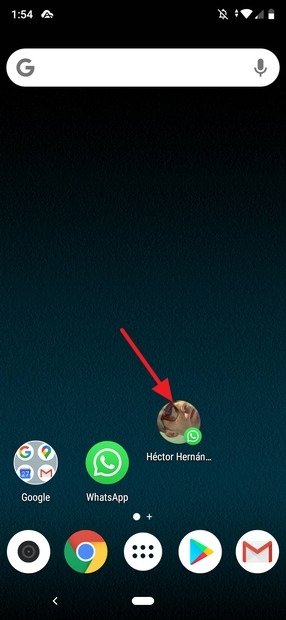 Shortcut created
Create a shortcut from the app shortcuts
Whether you have direct access to the application on your desktop or have WhatsApp stored in your application box, this method works perfectly. Wherever you have the app, make a long press on it until you see the following: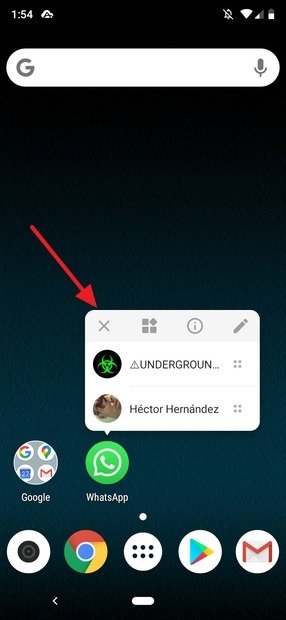 WhatsApp's shortcuts app
The image shows what is known as app shortcuts or application shortcuts, implemented by Google in Android Nougat to speed up certain actions with the applications. In the case of WhatsApp, you will find the contacts you most frequently interact with. From these shortcuts, make a long press on the icon of the four circles of the contact you want to place on the home screen: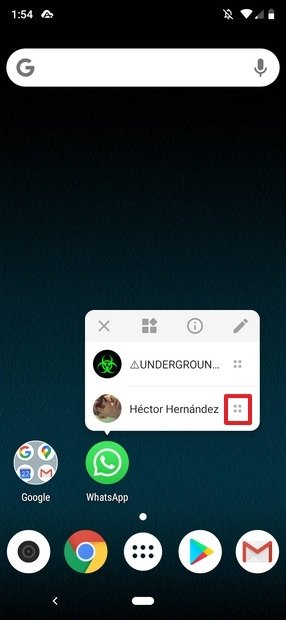 Button to create a shortcut
Then, press hold and drag to space on the screen where you can release it: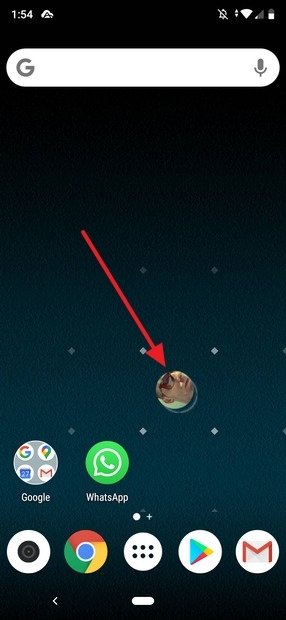 Drag and drop the shortcut
And that is the final result: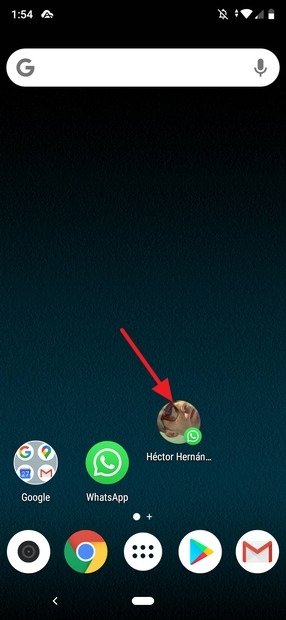 Shortcut created
The process is very easy in any of the three cases, taking seconds to complete and will greatly speed up the way we communicate with our friends and family.