Deleting WhatsApp backup is very easy. However, you should know that this application makes copies both in Google Drive and in your terminal's internal memory. So, in this article, we will tell you how to delete it in both cases.
How to delete WhatsApp backup in Google Drive
Before deleting the WhatsApp backup on Google Drive, you must disable its automatic creation. To do this, go to Chats in the application settings.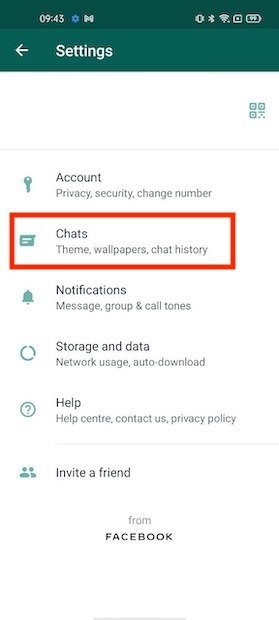 Open the chat settings
Tap on Chat backup to continue.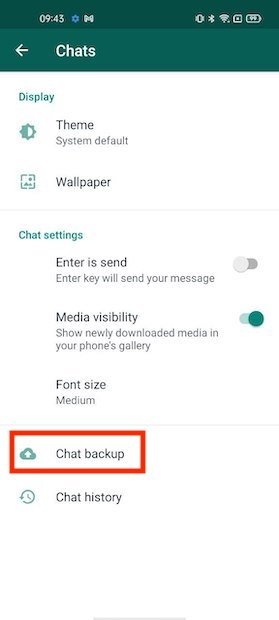 Backup settings
Tap Back up to Google Drive.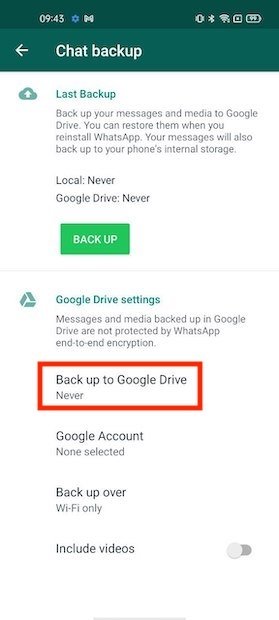 Google Drive backup settings
From the list of options that will appear on the screen, choose Never. WhatsApp will then stop using Google Drive to create backups.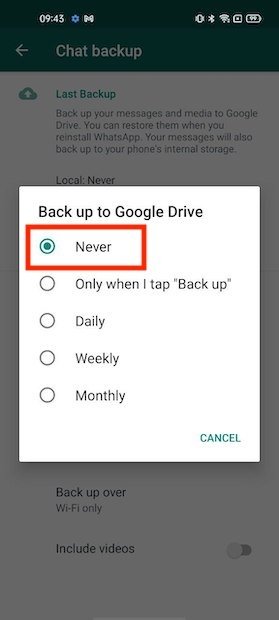 Disable the Drive backup
Once the right settings have been applied in this case, it is time to open Google Drive. Access the main menu and tap on Backups.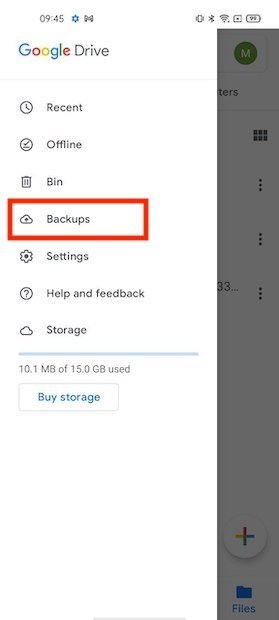 View all Google Drive backups
Find the WhatsApp copy. To see more options, tap on the three vertical dots.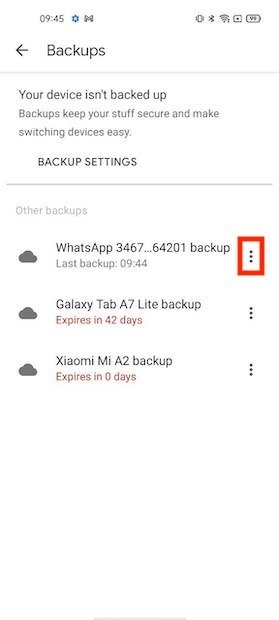 Backup options
Use the Delete backup button to delete the copy.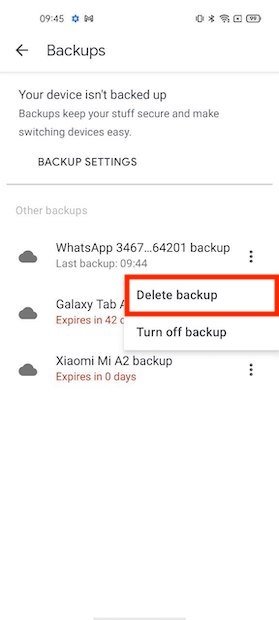 Remove the WhatsApp backup from Google Drive
After confirming, the copy of your conversations and media files will be gone. Please, note that it is impossible to recover this information later. Therefore, make sure that you do not delete anything important.
How to delete WhatsApp local copy
Additionally, WhatsApp makes a local backup of all content associated with your profile. To delete it, all you need is a file explorer such as ES File Explorer, or any explorer integrated in the system if you have one, as in this case.
There, find the WhatsApp folder. It is located in the root of the internal memory.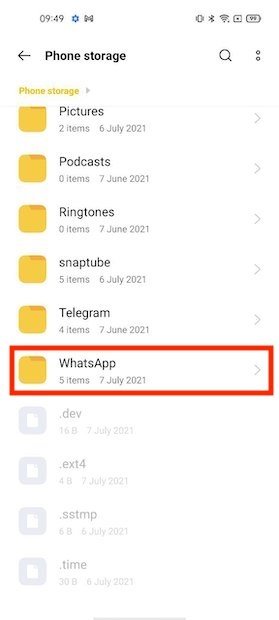 WhatsApp folder in the internal storage
Tap on the Databases directory to select it. Then, use the Delete button. This will make the explorer delete the folder.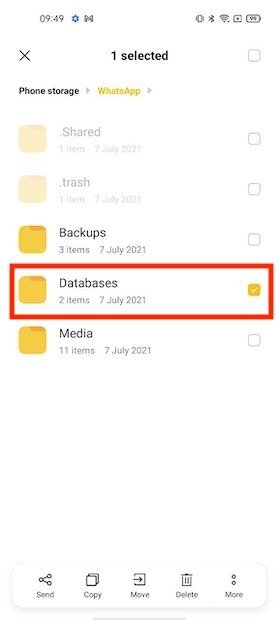 Delete the folder from the database
Confirm it with Delete.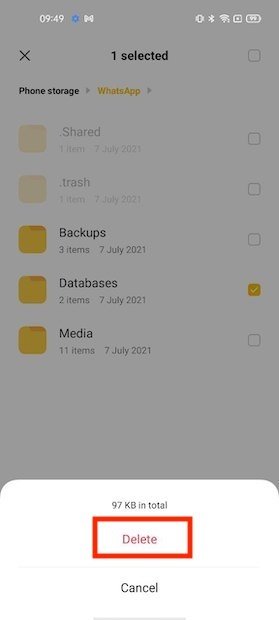 Confirm the removal
After doing this, the local WhatsApp backup will be gone from your device.