To download your WhatsApp account information, first, open the app and click on the menu button (in the top right corner of the screen):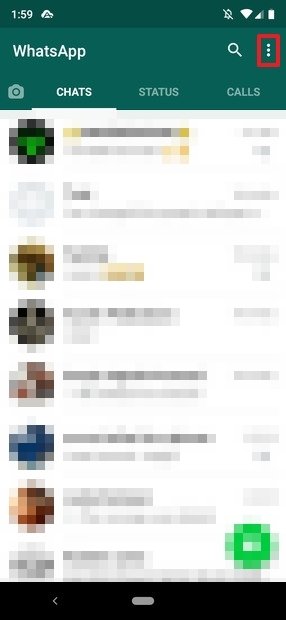 WhatsApp's home
Once there, tap on Settings: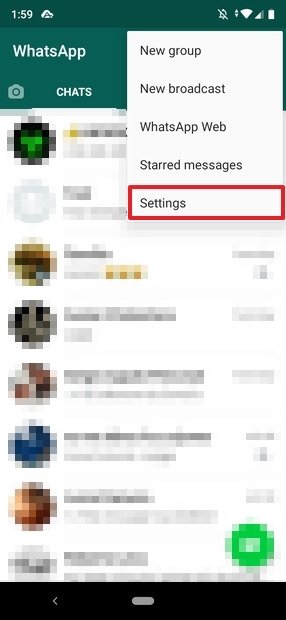 WhatsApp's menu
Then tap on Account: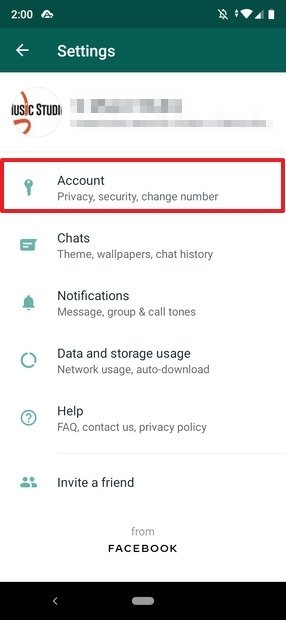 WhatsApp's settings
From the menu displayed, tap on Request account info: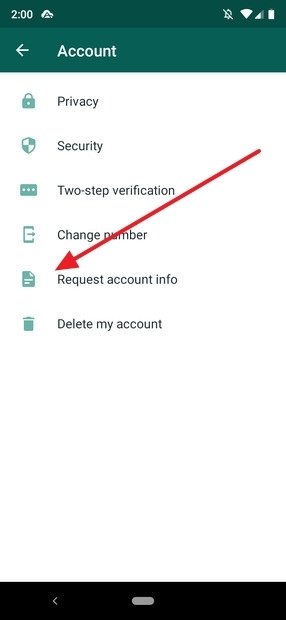 WhatsApp's account settings
You will get to a screen where you are informed that your information will be ready in approximately three days, that you will have a few weeks to download your data once it is available and that your request will be canceled if you change your number or delete your account. Click on Request report to request a copy of your data: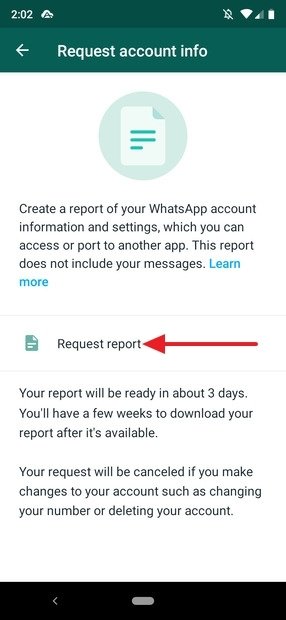 Request to download data
The information on the screen will change and a message will be displayed letting you know the approximate date when your report will be ready: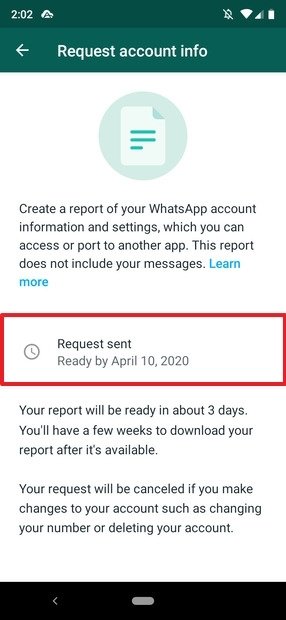 Request made
When your report is available, you will receive a notification informing you that you can download it. It comes compressed in a ZIP file, and once you extract the content, you can consult it in any web browser (just like any report from Facebook).
And what is in this ZIP file? Although it is not as complete as Facebook (after all, you provide fewer details about yourself here), it does show your name, your phone number, the IP address of your last connection, what phone and operating system you use, when the account was registered, and your operator. Additionally, you can also see whether or not you decided to share your data with Facebook when the app's license terms changed.
The only "personal" information displayed in your download is your latest profile picture, your contacts' phone numbers, names of groups you are in, and whether or not you have activated the blue double-check.