To reply to WhatsApp messages automatically, you must use third-party applications, as the messaging application does not have this feature built-in. So, we are going to use WhatsAuto, and we are also going to show you how to configure it.
First, you will have to download and install the app. Tap on the green button below and, in the next page, tap again on the green button to start the download: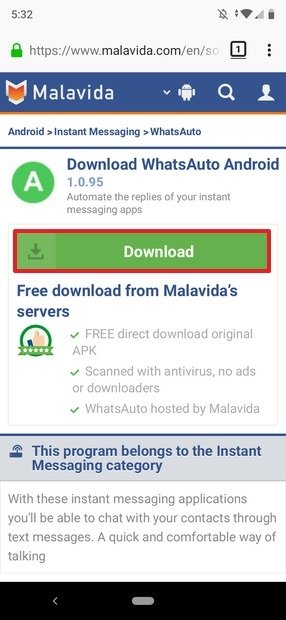 Downloading WhatsAuto
When the download is complete, exit the browser and go to your device's file manager (in this example we have used Google Files). When you open the application, tap on Downloads: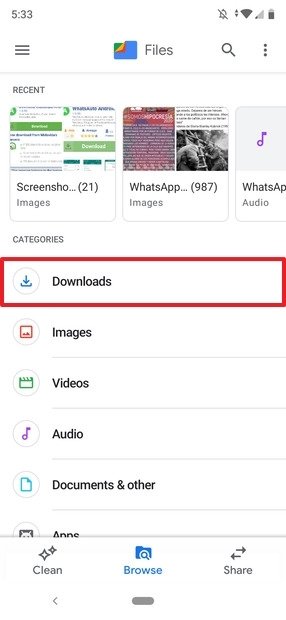 Google Files
Inside this folder, tap on the APK file to install it: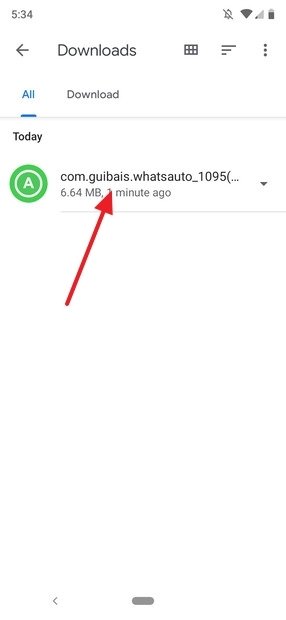 Download folder in Files
In the next screen, tap on Install: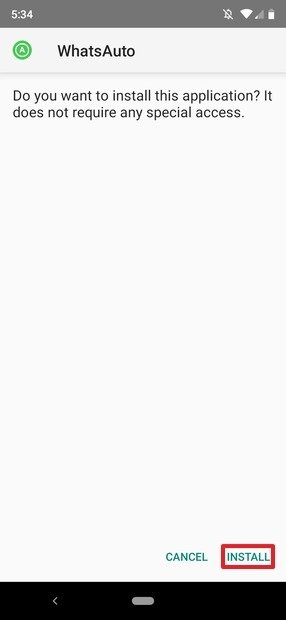 Installing WhatsAuto
When the installation is complete, you will be notified on the screen. Tap on Open to launch it: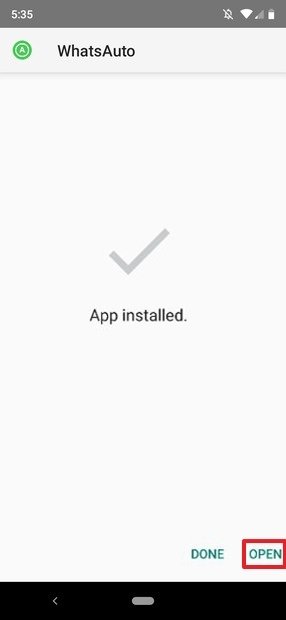 WhatsAuto installed
When you open it, this will be the first thing you see: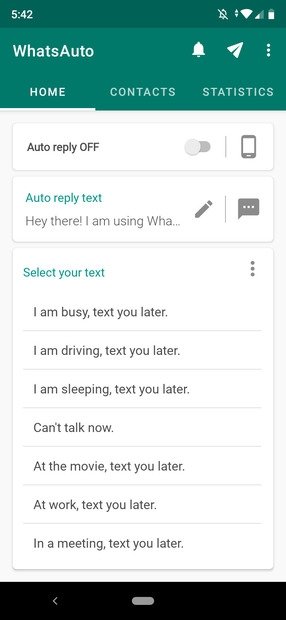 WhatsAuto's main interface
Firstly, let's set up the auto-reply text. Tap on the pencil icon to set up your reply message (or you can choose one of the templates):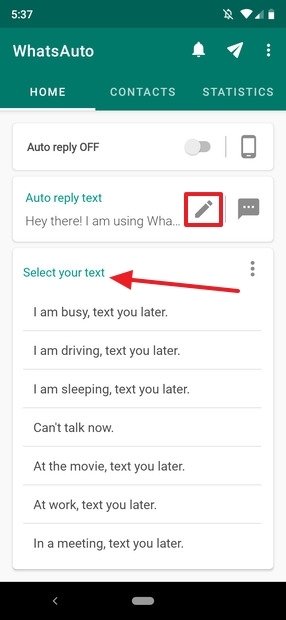 Preset automatic messages and button to create a customized message
If you tap on the pencil, you will get here, now if you tap on the cross, you can enter the text you want: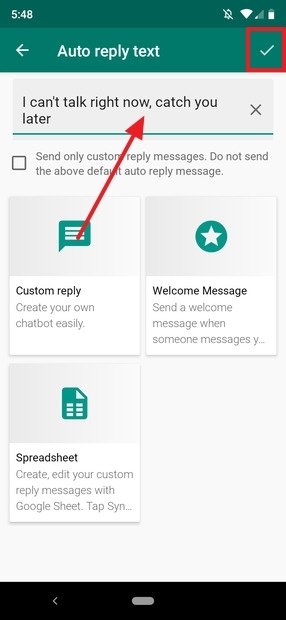 Customized automatic message created
When you have written it, tap on the check icon in the upper right corner of the screen.
At the moment, we still have not enabled automatic responses. Now, go to the Contacts tab and note that, now, the message we just wrote will be sent to everyone who tries to contact us: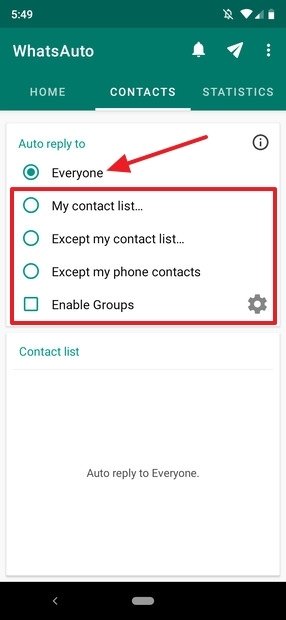 Automatic reply options
There are several other options available:
My contact list...: lets us set up an automatic response for specific contacts.
Except my contact list...: lets you set up an automatic reply for all but a few contacts.
Except my phone contacts: automatically answer any number that is not in our address book.
Enable Groups: lets us send automatic replies to groups, that we can also configure in the same way as individual contacts.
Choose the one that suits you best. Now, let's go back and activate the automatic response: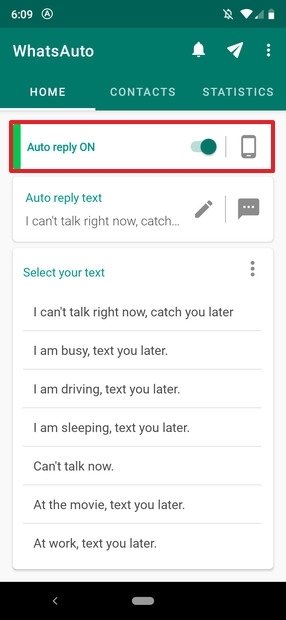 WhatsAuto enabled
And there you go, from now on, we can automatically respond to any incoming message we receive.