Nowadays, mobile devices such as phones are equipped with various security measures including fingerprint protection, a sensor that scans our fingerprints not only to unlock the phone but also to confirm many other actions where an extra layer of protection is required. WhatsApp is one of the apps that we can protect by fingerprint, just make a simple configuration so that only you, with your fingerprint, can access the contents of the app.
How to set fingerprint to block WhatsApp chats
To apply fingerprint protection to WhatsApp, first, open the application and tap on the menu (in the upper right corner of the screen):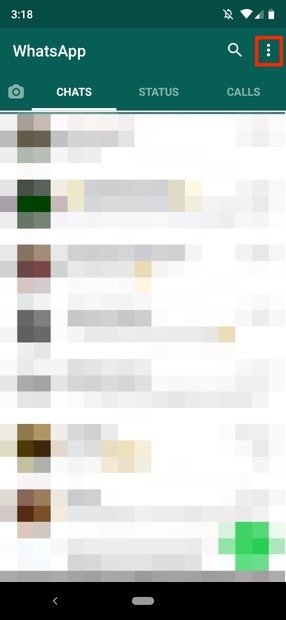 Main view of WhatsApp
Next, tap on Settings: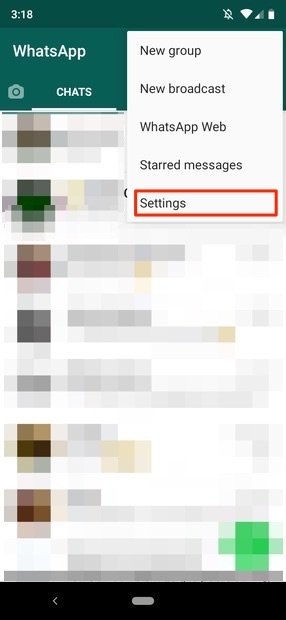 WhatsApp menu
In this menu, tap on Account: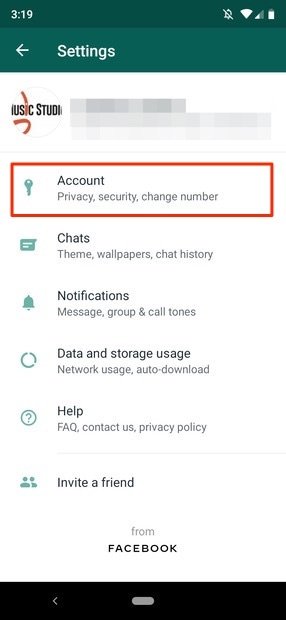 WhatsApp settings
Inside Account, tap on Privacy: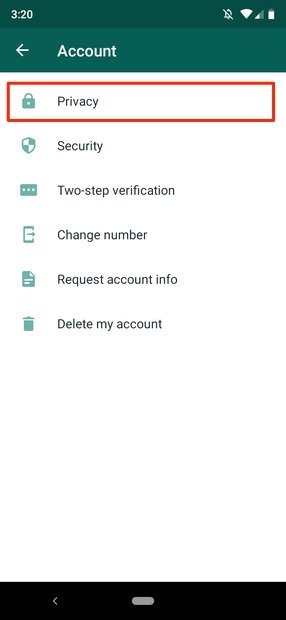 WhatsApp account settings
Now, scroll down and tap on Fingerprint lock: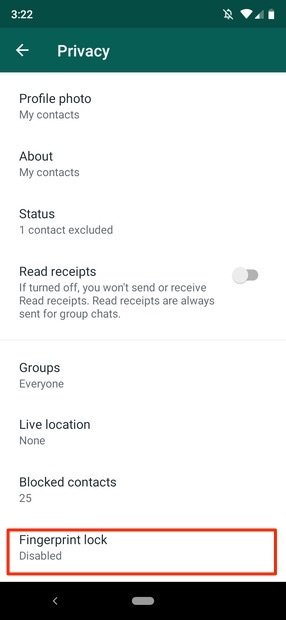 WhatsApp privacy settings
Then, tap on the control slider of Unlock with fingerprint: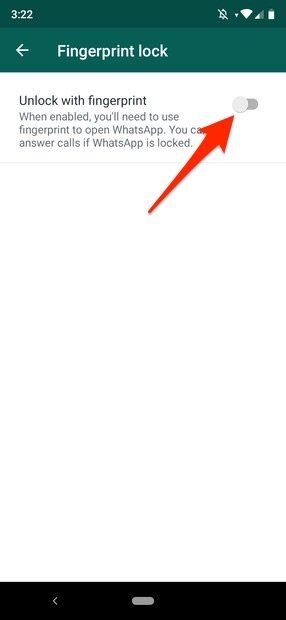 Enabling WhatsApp's fingerprint protection
When we activate it, it will go from grey to a deep green color. The app will ask us to confirm our fingerprint to set it up: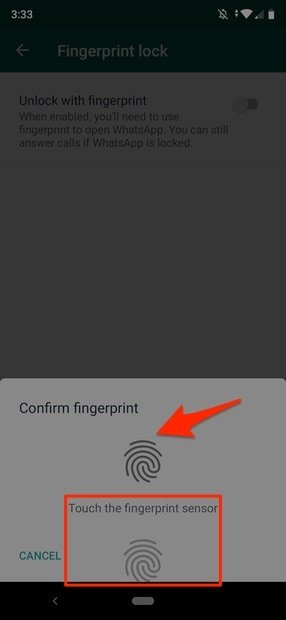 Confirming our fingerprint
If you do not have the fingerprint already configured, from WhatsApp, you will be given the necessary tools to do so in the form of a pop-up window with the notification and an option to configure it right away. Needless to say that if your device does not have a fingerprint reader, there will be no point in applying these settings.
There will also be options that let us control the time it will take for the fingerprint protection to be triggered, and finally, we will have a control to activate or deactivate whether we want to receive a preview of who wants to communicate with us and the message they are sending: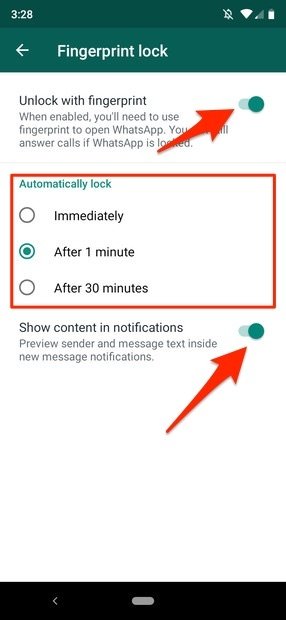 Fingerprint protection enabled
This method was first implemented on iOS, although it came to Android shortly thereafter. By adding this extra layer of protection, you ensure that no one but you can see the content of your conversations, so unwanted peepers will no longer be a problem. If you have not yet activated it on your WhatsApp, we recommend that you do so.