There are several methods of communication that WhatsApp makes available to its users. The application not only lets you send and receive text messages, but also transmit multimedia files, contacts, and locations. To all this, we must add voice notes, a simple and effective way to talk to friends and family. WhatsApp keeps improving this feature, and now, lets you pause recordings and resume them later. Do you want to know how to do it?
How to stop recording voice memos and resume them later in WhatsApp
First of all, open the conversation where you want to record a WhatsApp audio. Then, press the microphone icon, as you usually do, to create voice notes. You must keep the button pressed continuously.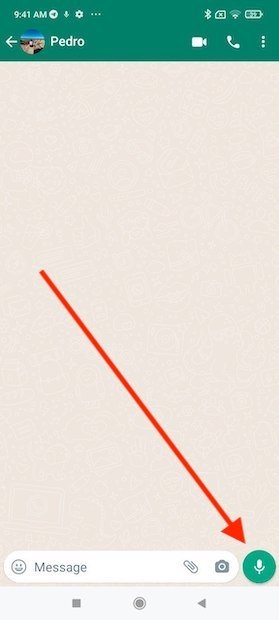 Start the recording
A key lock will then appear at the top of the screen. Slide your finger from the microphone button towards the microphone to lock the recording. From then on, you will be able to continue talking and generating your audio without having to keep your finger on the screen.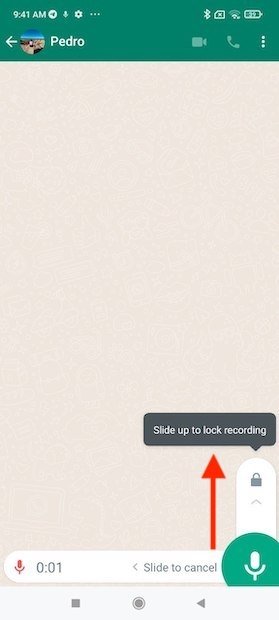 Block the recording
The pause button will appear at the bottom center of the screen. Press to stop recording temporarily. In this way, WhatsApp will stop recording and will not save anything you say from that moment on.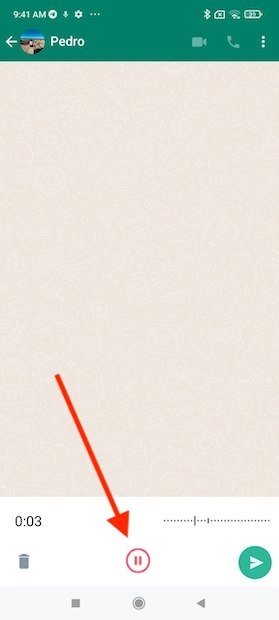 Pause the recording
When you want to resume recording sounds, tap on the microphone icon that will have appeared after pausing the recording. This new fragment will be included in the audio together with the one you had previously recorded.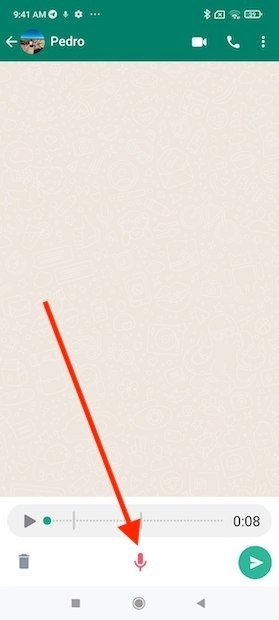 Resume the recording
Once you have finished, you can listen to the voice note before sending it. It is as simple as tapping on the playback icon in the upper left corner of the recording area. If you do not like your audio, use the delete button represented by the trash can icon. Finally, if everything is to your liking, it is time to send the voice note with the green button on the paper airplane.