WhatsApp added a feature that we have seen in other social networks such as Facebook to its messages, we are talking about the possibility of reacting with emojis to messages. Initially, it was limited to only six emojis, but recently, the company started to test it with any emoji, and now, it is available for all users, so we are going to show you how to do it.
How to use any emoji in WhatsApp message reactions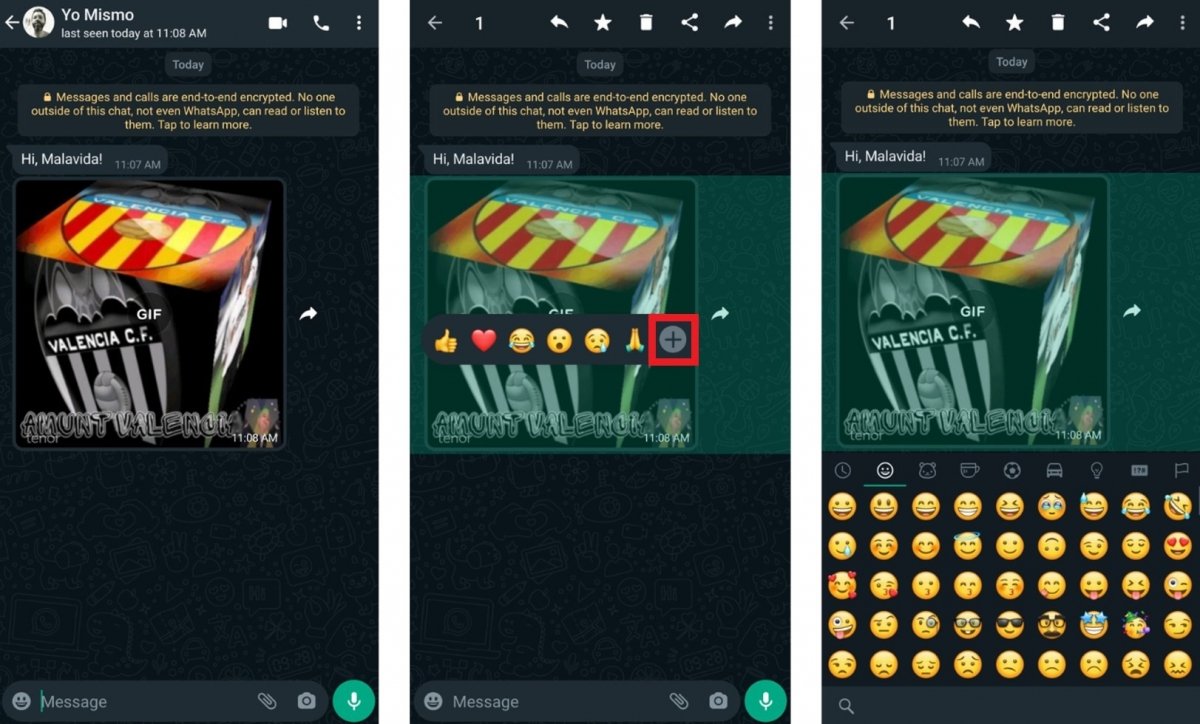 Follow these steps to use any emoji to react to WhatsApp messages
To react to any message, just follow these steps:
Open WhatsApp and go to the conversation where the message you want to react to with emojis is.
Keep your finger pressed on the message you want to react to.
The reaction menu will be displayed, and to the right of it, you will see the "+" button. Tap on it.
Now, you only have to choose from the emoji menu the one you want to react with. You will find all the emojis you can use in your conversations: food emojis, plant emojis, sports emojis, people emojis, flag emojis, and more.
As you can see, this action is very quick and easy to perform and does not represent a big change from the original reactions, limited to a few emojis. This not only replicates the possibility offered by social networks such as Facebook and Instagram but also expands it since they only let you react with a few options and not the whole range of emojis available now on WhatsApp.