The WhatsApp backup stored in Google Drive lets us recover our account at any time, either after restarting the app, formatting the phone, or accessing it from a new device. With this copy, we will be able to keep chats, groups, data, photos, videos, and other documents safe.
All this information is saved and then synchronized so that everything is as it was in the last backup. But, how to restore WhatsApp backup from Google Drive? Actually, it is quite easy, but first, you need to have a backup.
Guide to restoring a WhatsApp backup from Google Drive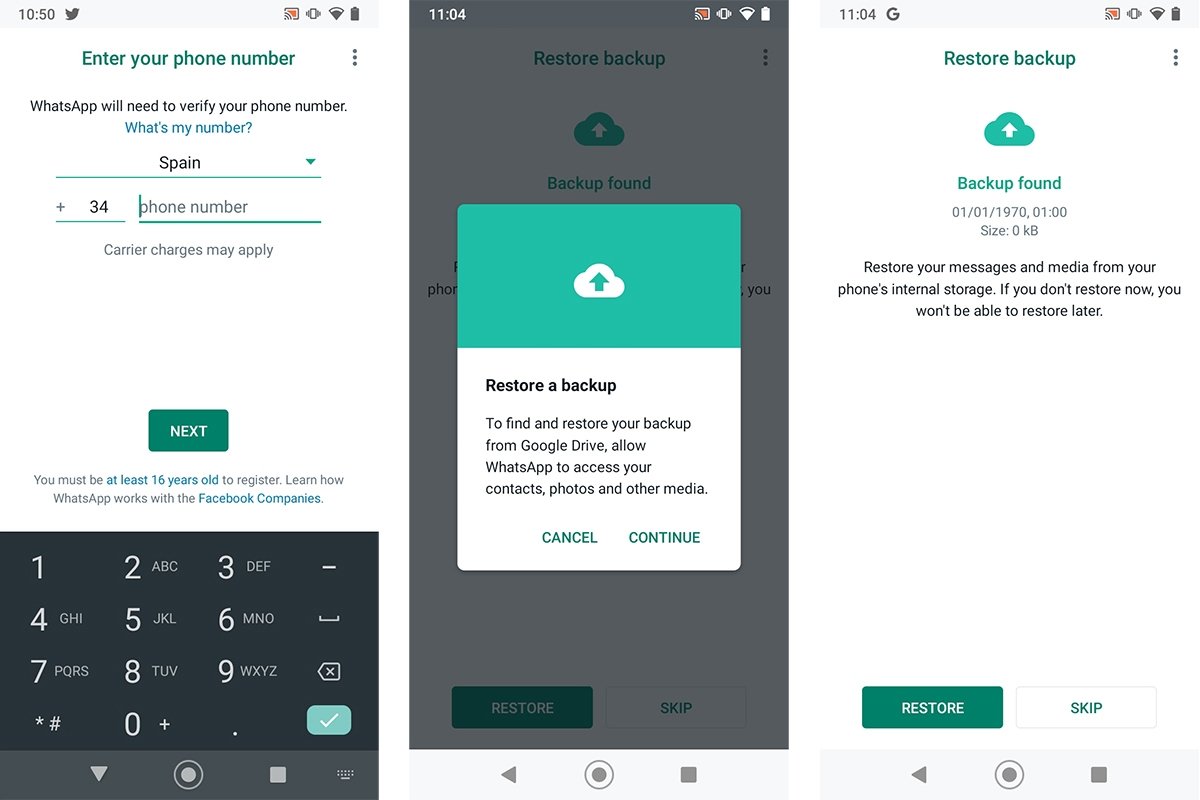 The process to restore a WhatsApp backup is almost automatic
Restoring a backup of our WhatsApp backup from Google Drive is fairly simple, although you need to have access to the phone number and Google account where you created the backup. Once this is assured, just follow these steps:
Uninstall WhatsApp on the phone and reinstall the application.
Follow the on-screen prompts and verify the phone number.
The system will recognize the number and automatically search for the last available
Tap the green Restore button to start the backup restore process.
Wait until the copy is loaded. It may take a few seconds, a few minutes, or even longer depending on the size of the backup.
When the restore process is complete, the interface will show the result of the restore, and a green button with the text Next will appear.
Tap the Next button to enter WhatsApp and access the chats as they were saved in the last backup.
How to configure WhatsApp backup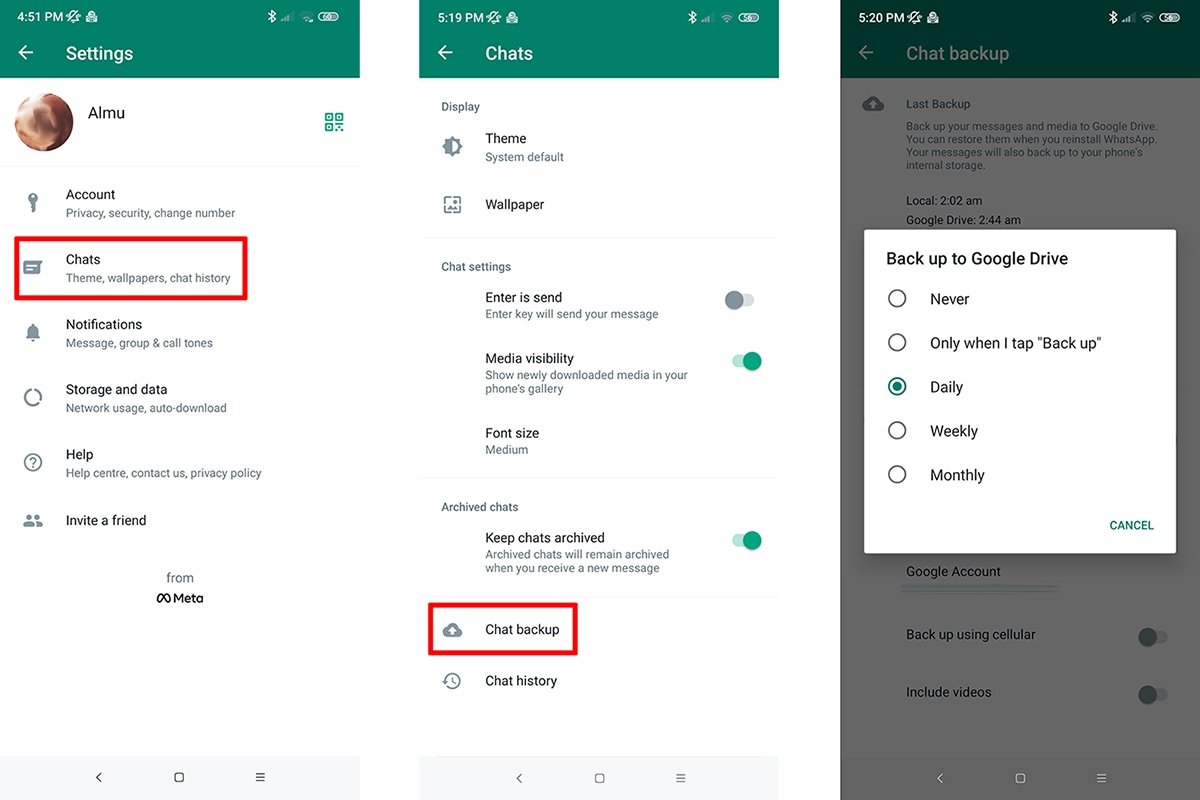 Enabling the WhatsApp backup allows us to restore our account whenever we want
To restore WhatsApp backup from Google Drive, we first need to create the copy. The good news is that the messaging app is responsible for creating the copy automatically in the Gmail account, although we can change the frequency of the backup. It works as follows:
Tap the three dots icon in the WhatsApp main menu and select Settings.
Go to Chats and search for Backup.
Tap Save to Google Drive and choose the option you want: never, manually, daily, weekly, and monthly.