WhatsApp has become the most popular way to send photos to our contacts. Those times when we had to send photos through WeTransfer or other similar tools are long gone.
The system is convenient, fast, and simple. However, if one day we want to see those photos again, we might not be able to find them among the hundreds of chats or system folders, and that is if they have not been deleted yet. Luckily, there is a fairly simple method to save WhatsApp photos to our smartphone's gallery.
Where are WhatsApp photos stored?
When we receive an image through a WhatsApp chat, the file is automatically saved in our device's storage. However, it is necessary to download it first. WhatsApp gives us the option to download images manually one by one or download them automatically via wifi, data, or both.
But where are these images stored? All downloaded photos are saved to the WhatsApp folder in your device's internal storage. The location of this folder depends on your smartphone model, as sometimes it creates its own folder, and other times you have to look inside the Android folder.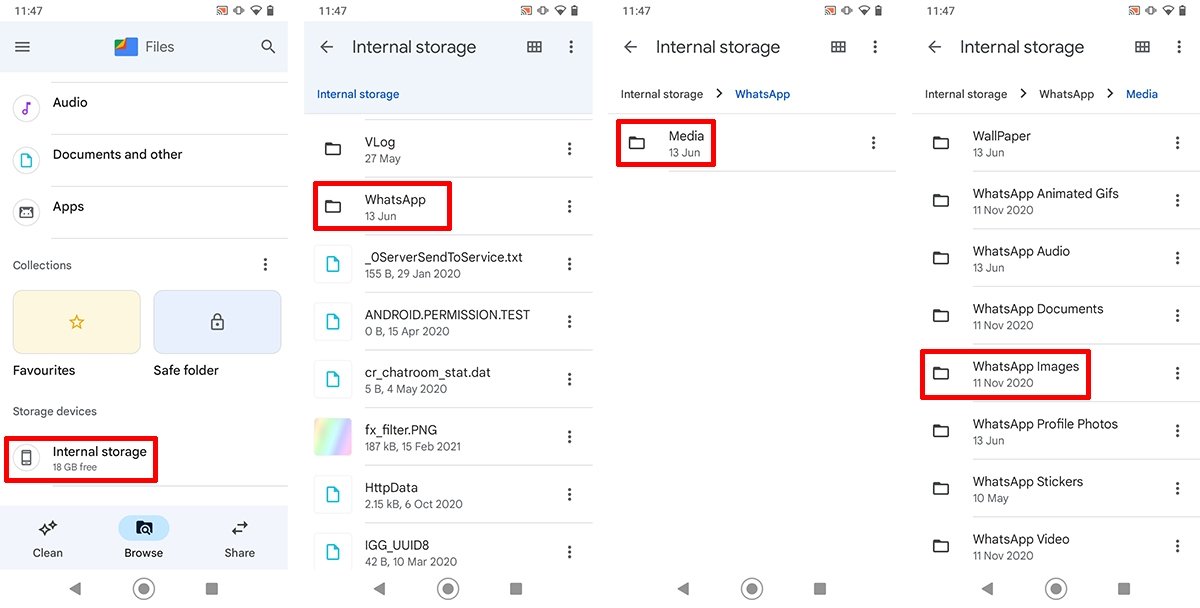 Path to access the internal storage folder for WhatsApp photos
In any case, the images go to the following path: WhatsApp > Media > WhatsApp Images. Here we will find all the images received and downloaded, as well as a folder for private photos and one for sent photos.
How to move WhatsApp photos to the gallery
We now know our photos are not lost forever in our conversations, as they are saved in our device's storage as long as we download them (either automatically or manually). However, accessing them with this method is not exactly fast or convenient.
Fortunately, WhatsApp gives us a very simple option to save in our smartphone's gallery the photos, videos, or GIFs that we like the most. Just follow these steps:
Open the image inside the WhatsApp chat.
Tap the three dots icon in the upper right corner.
Tap on Save.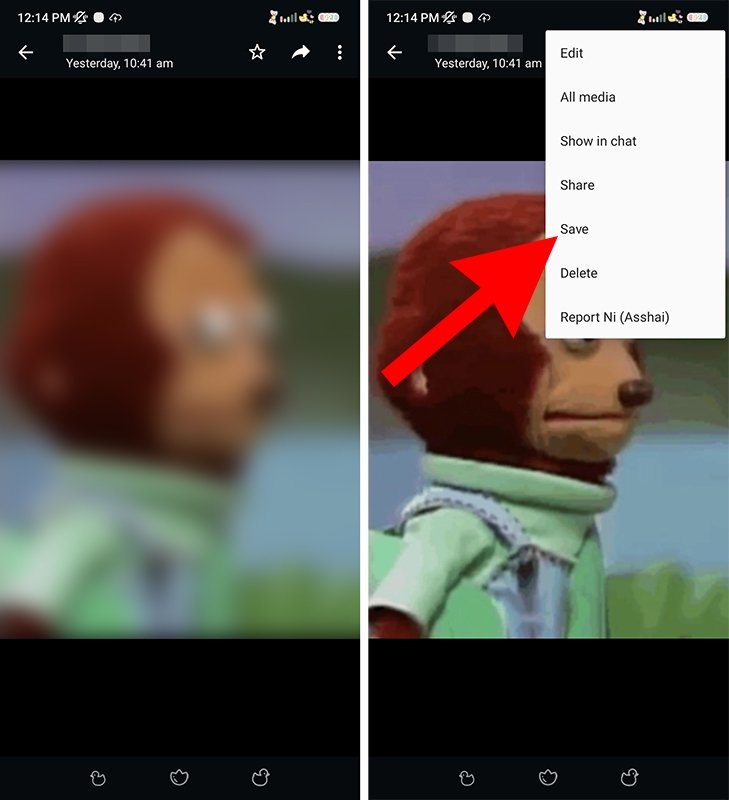 How to save WhatsApp images in a safe folder
The photo will be saved in a new folder within the system folder for images labeled "WhatsApp". The advantage of using this method is that even if we delete the conversation and its files, the saved images will remain in the new folder.