WhatsApp has been incorporating new functions we have never seen before for a while now. And it has kicked off 2023 with a surprising and interesting new one from a privacy and security viewpoint. Maybe not every user will benefit from it. But whoever needs it will be more protected.
From now on, you can set up a proxy in WhatsApp. This adds more security to your conversations on top of other security features we have long enjoyed, such as end-to-end message encryption.
The main advantage for us now that WhatsApp supports proxy is that you will still be able to access WhatsApp even if the connection is blocked or interrupted. This can happen by accident or for various reasons, such as outages by Internet providers or outages by governments and public institutions in certain countries.
What is a proxy, and what is it used for in WhatsApp?
WhatsApp explains it as follows. "When people in different parts of the world can not use WhatsApp, certain volunteers and organizations can create proxy servers that help re-establish the connection to the application to communicate freely and securely."
In the words of McAfee, a security expert, "a proxy server is a technology used as a bridge between the source (a computer) and the destination of a request (the Internet). It is generally an intermediate device or computer that lets us connect to the Internet indirectly."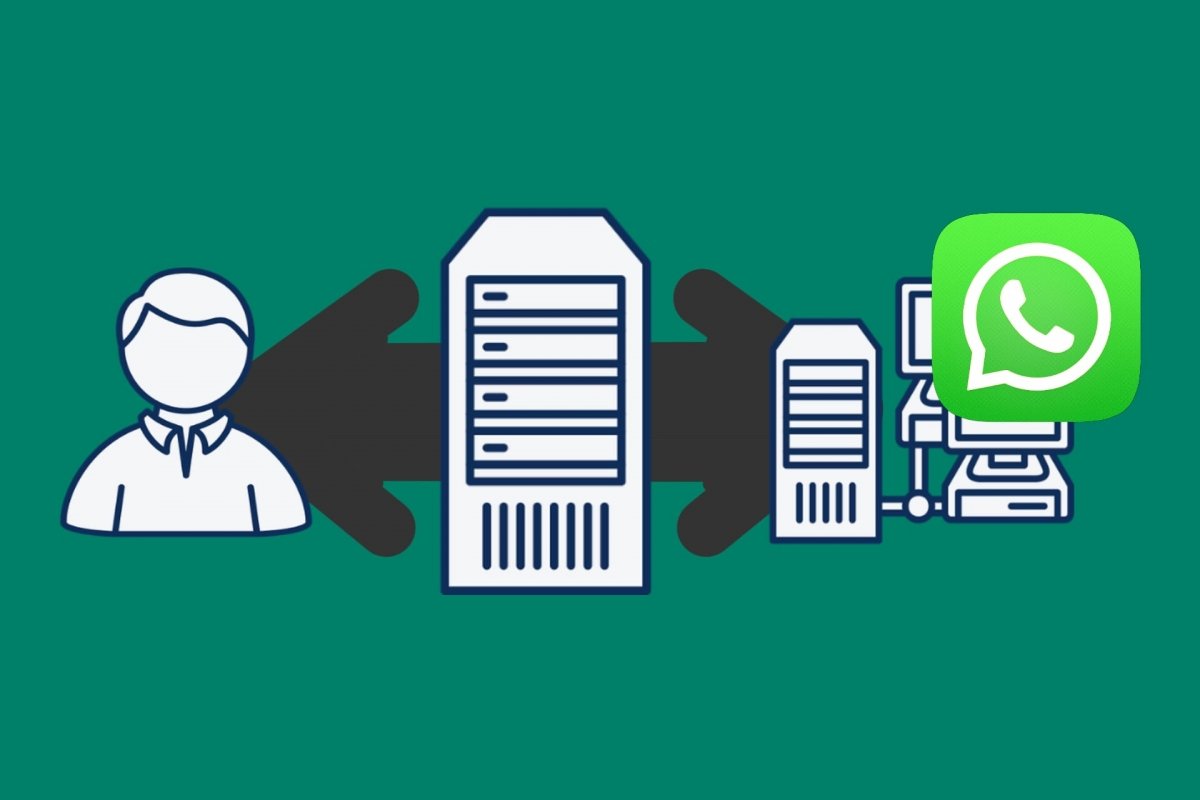 What's a proxy and what can it do on WhatsApp
A proxy or proxy server helps users access services blocked in a specific country. If we talk about WhatsApp, the proxy can help us continue having conversations in this application even if the internet connection prevents it. The proxy hides the IP address that temporarily identifies the device connecting to the network.
Going back to WhatsApp's explanation, the main reason for adding this function is that anyone can communicate through this application, even if the country where they are practices censorship or violates freedom of expression and/or human rights. But anyone can benefit from it.
How to establish a proxy for WhatsApp from your Android smartphone
The requirement for WhatsApp to create proxy servers is to use ports 80, 443, or 5222. The first is for the HTTP protocol. The second is for the HTTPS protocol. And the third is for the Jabber protocol. On top of this, you also need a domain name or subdomain pointing to the server's IP address. For more detailed explanations, the company made a repository available on GitHub. You will find detailed documentation and source codes to create your own proxy server in this repository.
Once we have the address of a proxy server at our disposal, all we have to do is add it to WhatsApp to start using it as insurance to maintain conversations in this social network, even if there are cuts or blocks in our country. The process is relatively simple.
However, it should be noted that, for now, the proxy is only for text conversations. Calls, video calls (VoIP), and file sharing are not integrated into the proxy server function.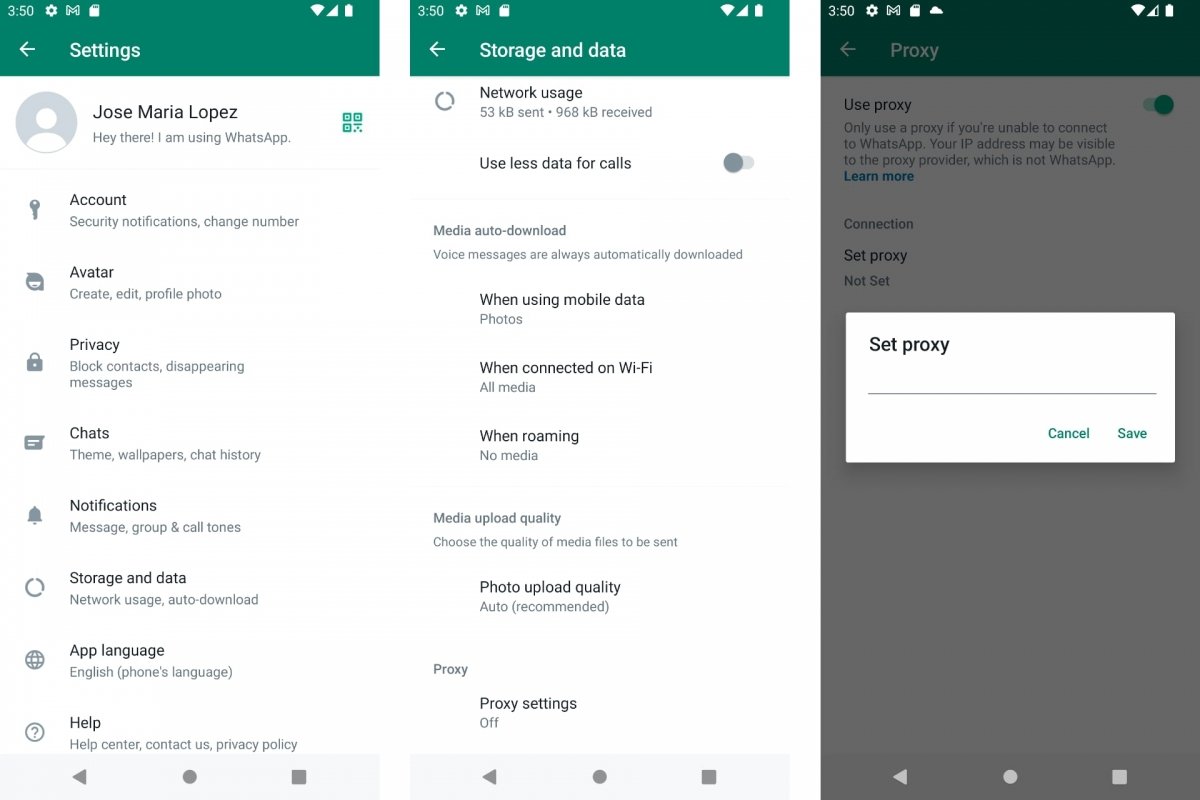 Setting up a proxy on WhatsApp
To configure or set a proxy in WhatsApp from Android:
Open WhatsApp.
Tap on the three vertical dots in the upper right corner.
Go to Settings.
Go to Storage and data.
Tap on Proxy Settings.
Enable the Use proxy option.
Tap on Set proxy.
Enter the address of the proxy server you will use.
Confirm the address by tapping on Save.
From now on, you will access WhatsApp through that proxy. You can deactivate it whenever you want by following the above steps again, or you can change the proxy address if you decide to use a different one. You should not notice any difference. But if there is a block where you are, the proxy will make it possible to bypass it.