TikTok is one of the most popular social networks today with a user base of over 1 billion users worldwide. Its system is based on videos of various kinds and has been a great success, so its creators are constantly launching new updates. One of these new features is questions and answers, a method for interacting with different content creators that you can activate at will if you follow a series of steps, which are detailed below.
How to change your account to Creator in TikTok to activate Q&A
To begin with, you must change your account to "Creator", which is possible for all users. To do so, you have to go to your profile by selecting the icon in the lower right corner of the screen. Once there, select the three-bar icon at the top right to access the settings.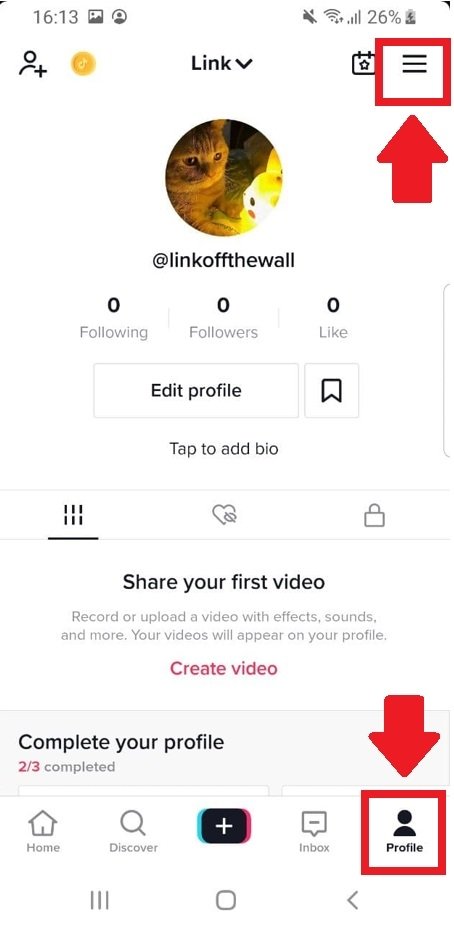 Access the Settings tab on your TikTok profile
There, you will see the "Settings and Privacy" option, so tap on it to be able to display the corresponding menu and move on to the next step.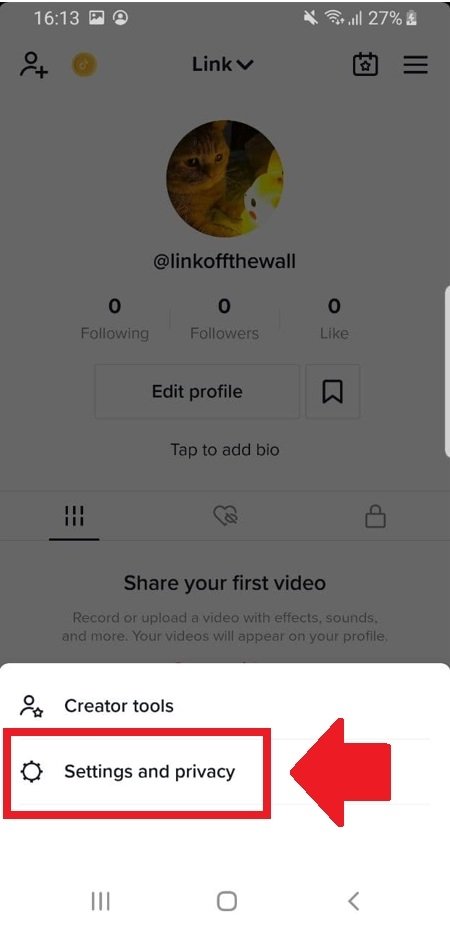 Tap on Settings and Privacy
Once there, look for the "Account Control" tab and tap on it to find several options to modify to your preference related to your account.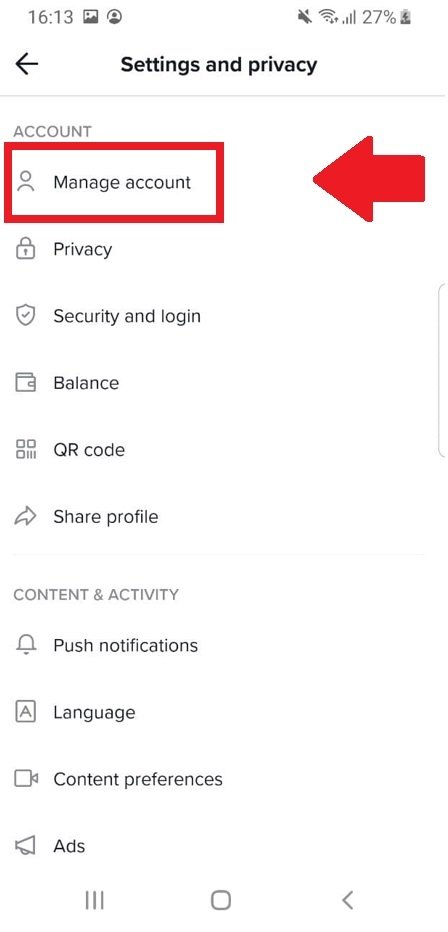 Select the first option from the settings menu
Now, select Switch to Pro Account. It's free, so do not worry about it, as at no point will you be asked to enter bank details or any other type of payment method that we would normally associate with switching our account to Professional.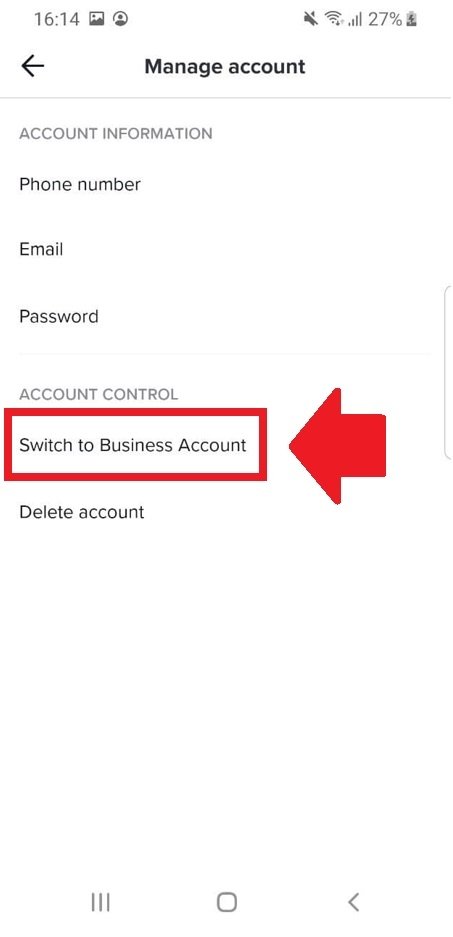 Switch to a Business Account on TikTok
Finish completing the information, choosing what type of content you are interested in (music, gaming, fashion, among others), and you will have your account ready to use the question and answer function of TikTok.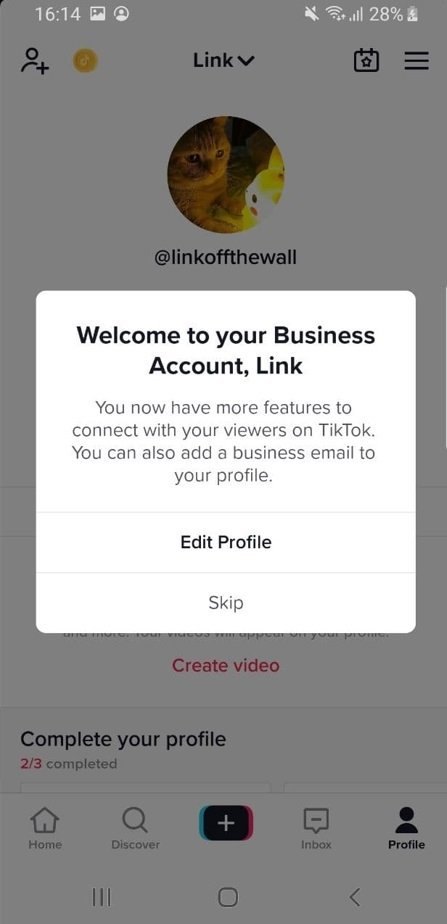 Once you have selected your preferences, you will have created a Business Account
Still, you probably do not know how to use TikTok Q&A and might get lost trying to find the new options unlocked in your profile, so we show you how to do it below.
How to use TikTok questions and answers
Once you have your account in Pro mode, you can leave questions or answer those that interest you. To ask, you must start by opening the Settings section that we have mentioned above and there tap on Creator Tools. The Q&A option appears in the menu, so you must select it.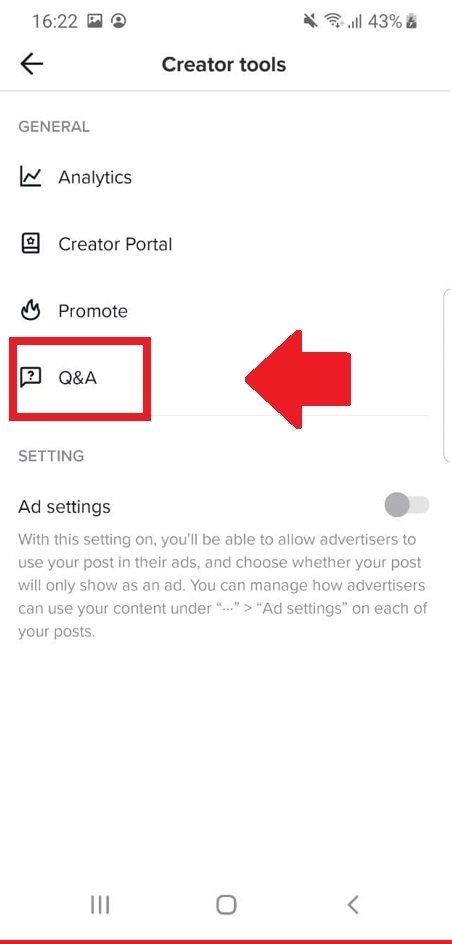 Access the Creator Tools to find the Q&A
Here, you can ask anything you want, hit send, and you are ready to go. You can also leave a question by selecting the button at the bottom of the screen.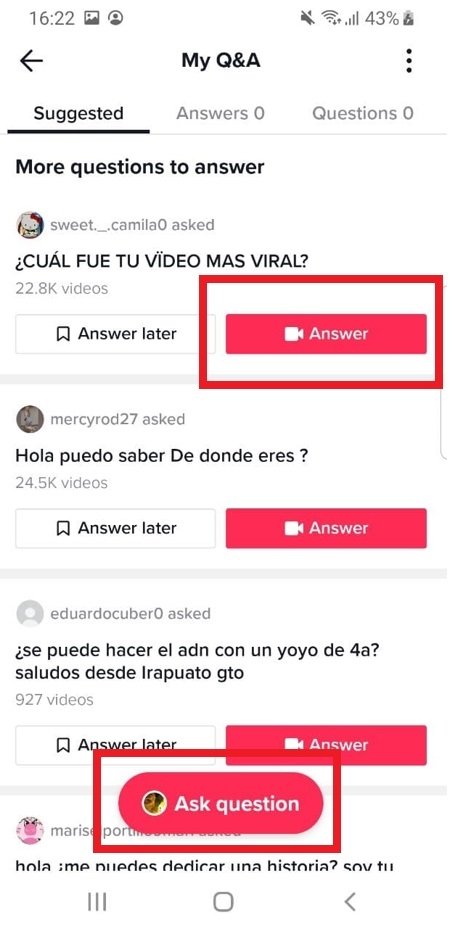 Here you can ask or answer
We remind you that thanks to this function, you can answer the questions you want, save the ones you are interested in for later, and generate your own questions to be solved. If you upload your own content and have an active follower base, features like this Q&A will help you create a greater sense of community on TikTok.