TikTok lets you discover a wide variety of interesting videos suitable for all audiences and tastes. After browsing for a while in the app, you may feel like sharing a particular clip with your friends or family, but when you download a video and send it, you will see that it has the TikTok watermark, plus an annoying black end that lengthens the video. If you want to download those TikTok videos without a watermark, you have come to the right place to find out how to do it.
How to remove the watermark on TikTok videos
First of all, you must download an app, since from TikTok you cannot download videos directly. This app is Tmate, and you can get it completely for free, without the need to register or enter personal data. Thanks to it, you will be able to get the video you want in a simple and unmarked way.
Once you have it installed, you must open TikTok and find the video you are interested in. You can test with anyone to find out how easy the process is. Once you have found it, tap on the arrow pointing to the right on the right side of the screen in order to access the sharing options.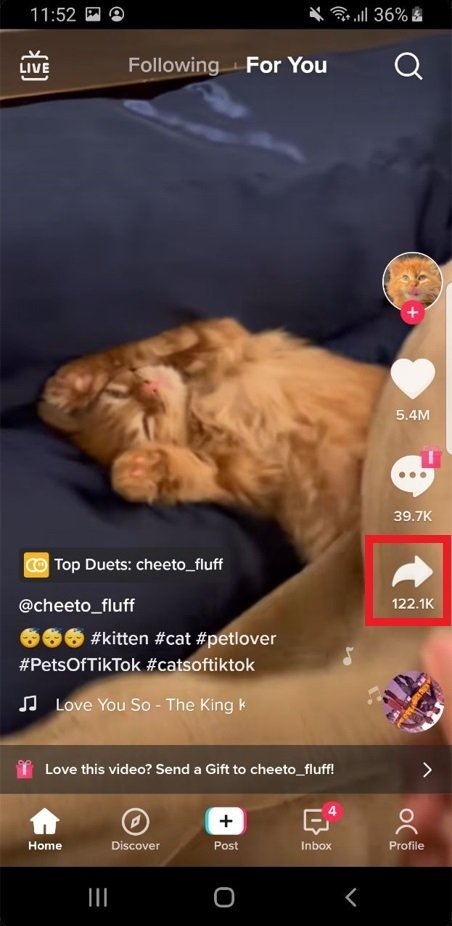 Find a video of your interest on TikTok and then press the arrow on the right to share it
When these options are displayed, select "Copy link" to get the link of the video you are interested in directly to your clipboard. After that, open the Tmate app and scroll through the tutorial screens to get to the paste link bar.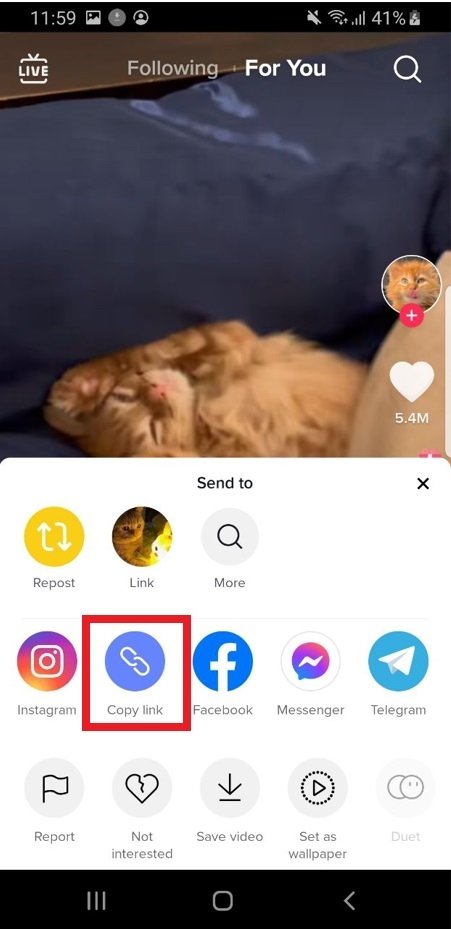 Copy the TikTok video link to paste it into Tmate's toolbar
Once you are in the Tmate section, just paste the link in the bar we have marked for you. In case it is the last link you have copied, the app will automatically detect and paste it, making the process even simpler. After that, the only step left is to hit the Download button.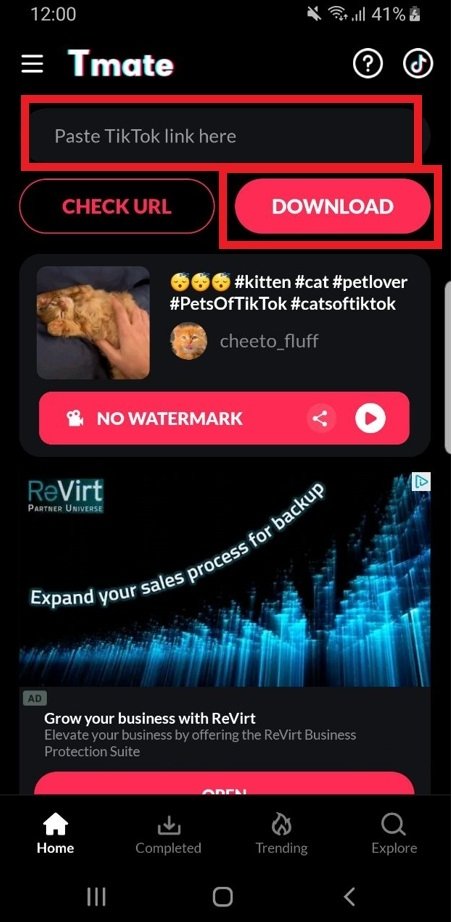 Download the video of your choice using Tmate to remove TikTok's watermarks
And that's it! You now have the clean and no-watermarked TikTok video in your mobile library. You can use this process and app as many times as you want because even though it includes ads, Tmate is a free application and you will not be charged anything for its use.
Remove TikTok watermark step by step in 2022
Now you know it, it is all as simple as this, in case you are looking for a quick review. Download an app, copy a link, and not much more is needed to prove that you can remove the TikTok watermark:
Download Tmate
Search for the video you want in TikTok and go to the options to share it.
Copy the link and paste it into the Tmate search bar.
Press the download button