WhatsApp offers some features that will help you better organize your conversations. We are talking about the possibility of fixing chats and highlighting messages. Both will make relevant information more accessible.
How to pin conversations in WhatsApp
We start by showing you how to post a conversation on WhatsApp. Go to the main screen and select a chat. Do this by applying a long press on it.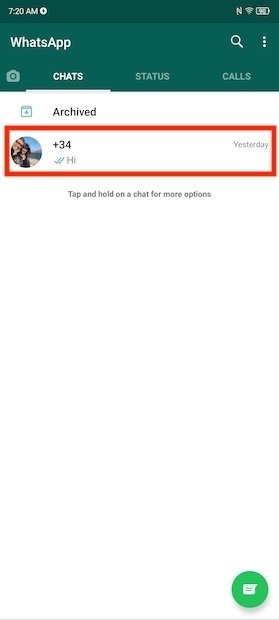 Select a conversation
Some additional options will appear at the top. Tap on the pushpin icon to pin the conversation.
Pin the conversation
Check that the chat has been posted with the notice that will appear at the bottom of the screen. In addition, the pin icon is displayed next to the conversations that have been posted.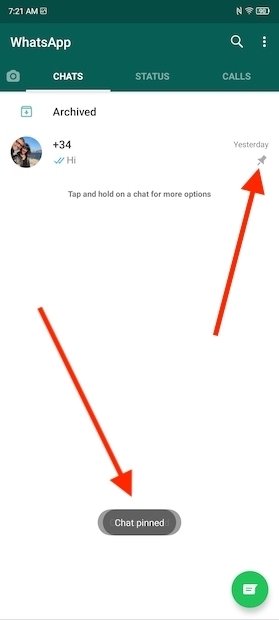 Confirmation to pin the conversation
It is possible to set a maximum of three conversations. Therefore, we advise you to use this feature with those chats that are really important. When you set a chat, it always stays at the top of the screen, even if new messages are received from other contacts.
How to star messages in WhatsApp
WhatsApp does not offer the ability to post a message at the top of the conversation, as it does in other messaging applications. However, it has a starred message system that you will find useful to save important information. All you have to do is select the message with a long tap.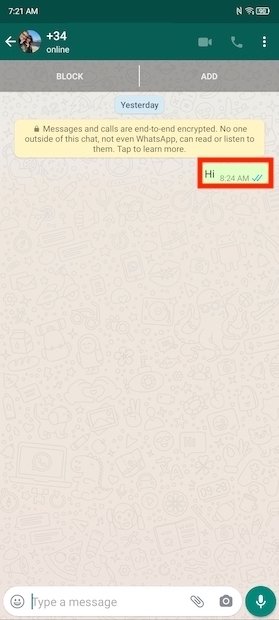 Choose a message
In the top options menu, tap on the star icon.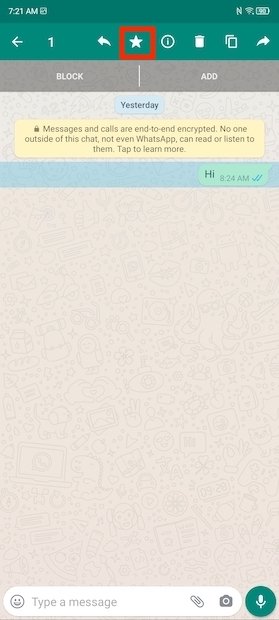 Star button
From that moment on, the message will be marked as starred. To check all the starred messages, you must go to the three-point menu on the main screen of WhatsApp. There, tap on Starred messages.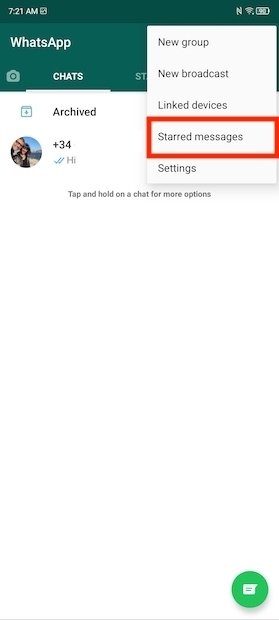 Check starred messages
As you can see in the following screenshot, the starred messages are listed in the Starred messages.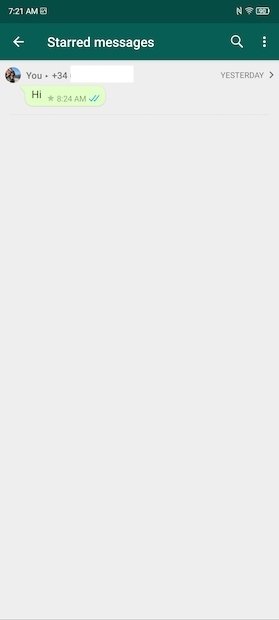 List of starred messages
Use this feature to save important information or to create reminders. You should know that you can star as many messages as you want and that your contacts will not be notified when you perform this action.