The spell checker is a very useful tool that helps you to write better when you have conversations with your contacts on WhatsApp. If it is not enabled by default on your mobile device, we will tell you how to enable it and use it correctly in this article.
Before starting with the explanations, it is important to clarify that WhatsApp does not include a spell checker in its official application. What it actually does is use the keyboard checker that you have set as default. In our case, we have Gboard, Google's keyboard, that comes preinstalled on most Android devices.
Knowing this, it is time to tell you how to activate the checker in Android, and as a consequence, in WhatsApp. First, tap on the text field below to bring up the keyboard. Then, tap the gear icon to access the settings.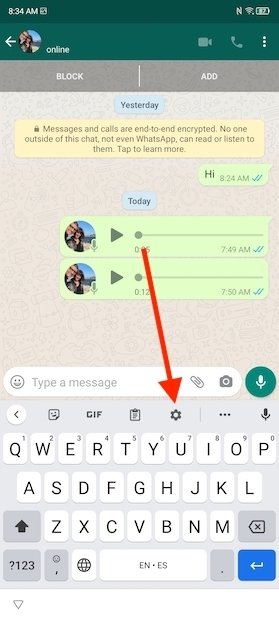 Open the keyboard settings from WhatsApp
In the list, look for the option Text correction and tap on it.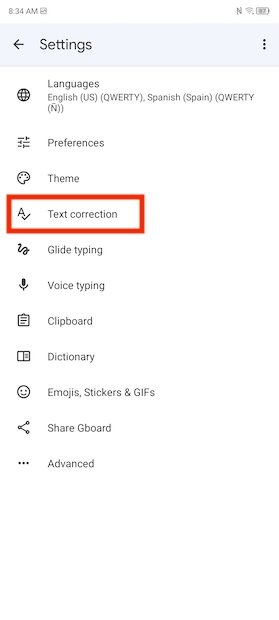 Spellcheck settings
Scroll to the section Spelling and activate the option Spell check. With this, the keyboard will mark words that contain misspellings. This will make it easier for you to correct them.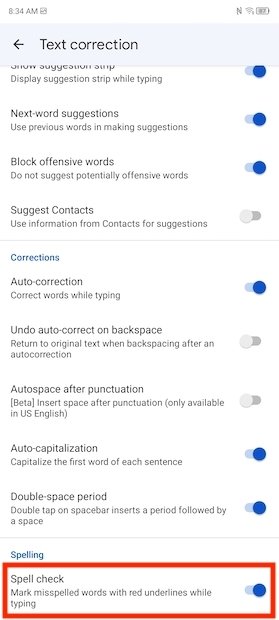 Enable spellchecking in WhatsApp
If you want the corrector to correct automatically, enable the Auto-correction option.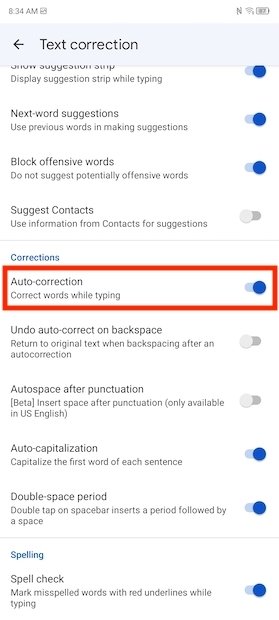 Enable Auto Correct
By checking only the Spell check option, misspelled words are underlined in red. Tap on them to see the corrector's suggestions.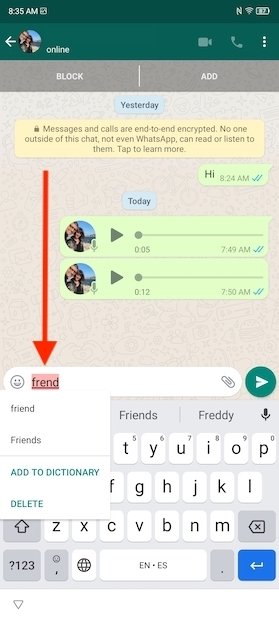 Spelling mistake detected
On the contrary, enabling the autocorrect words with misspellings will be corrected automatically. Remember to check your messages before sending them. Although the autocorrect usually works well, sometimes it may fail and make inappropriate modifications.