WhatsApp is an application that is in constant development. Therefore, it is stable and usually does not present errors. In addition, the company releases updates very often to increase security. Obviously, that does not mean that it is a perfect application. For example, it has happened to some users that they do not receive messages on their phones. Is that your case? So, take a look at the solutions we propose here.
First of all, check that you are connected
Before you get down to business, we advise you to verify that your phone has an internet connection. Do this by pulling down the notification curtain and taking a look at the controls you will see there. Check that WiFi and mobile data are on.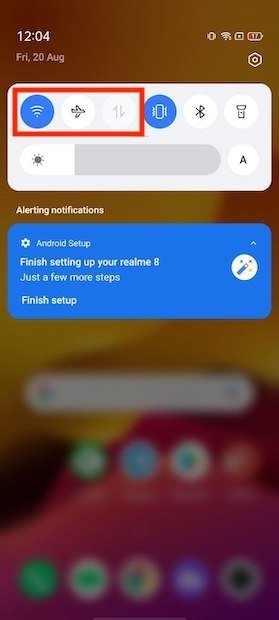 Check your Internet connection on Android
In the same way, it is vital that the airplane mode has not been enabled. In that case, your phone will not be able to receive messages. It is possible to make a quick check of the connection status, simply open the browser and try to access a web page. If everything is working properly, read on for more solutions.
Check application data settings
Depending on the manufacturer and the settings applied, Android restricts background data activity. You can check it if you go to the section App info from WhatsApp.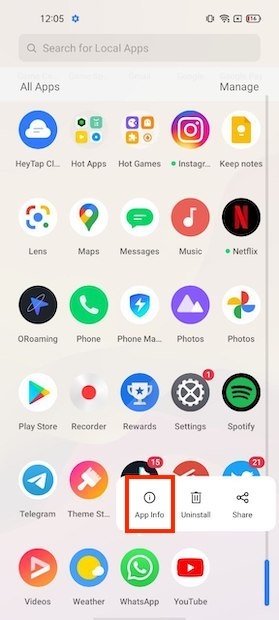 Open the app's info
There, tap on Data usage details.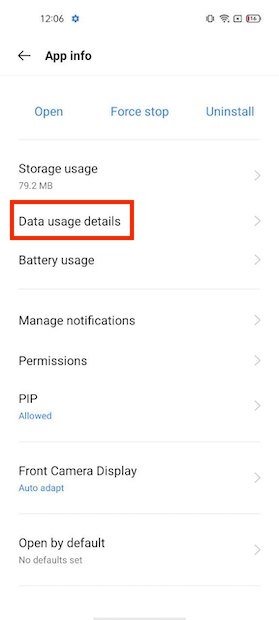 Data usage settings
Make sure that Background data is activated. Obviously, turn off any other restrictions you see enabled, such as the ability to access WiFi or mobile data.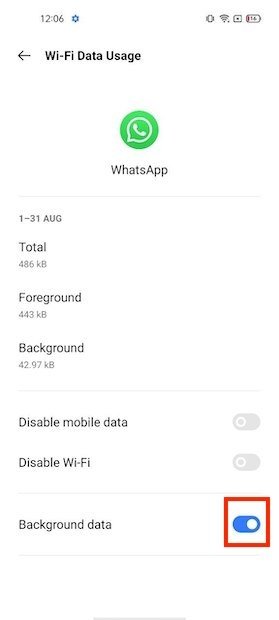 Check the data settings
From now on, Android will allow the app to use data even when it is closed.
Check that the service is active
If after taking the above steps, the results are still negative, the problem may lie in the company servers. Access a page that tracks down server crashes like Downdetector. So you can find out if there are failures in the WhatsApp service. If so, you have no choice but to wait for the service to be restored.
Turn off do not disturb mode and enable notifications
Watch out for the do not disturb mode. With it activated, you will not receive notifications of your messages, even when WhatsApp is receiving them correctly. Go back to the notification curtain and see if the option Do Not Disturb has been enabled.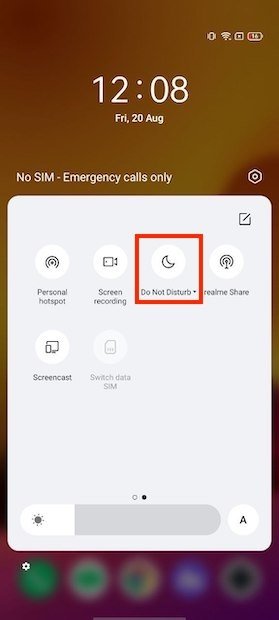 Check whether the DND mode is enabled
We also recommend that you take a look at the WhatsApp notification settings. This is information that is available in the section App info.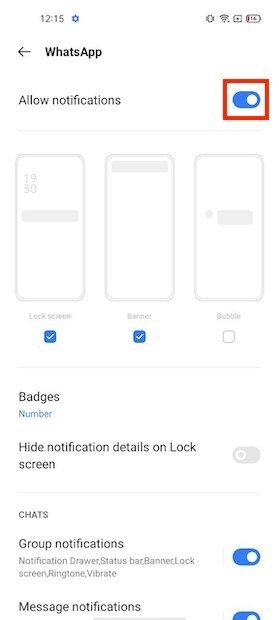 Enable notifications
Whether you have disabled notifications or have Do Not Disturb mode turned on, you will have the feeling of not receiving your WhatsApp messages.
Let activity in the background
Another possible solution to your problem is disabling background execution restrictions. Make the appropriate checks by opening App info and playing in Battery usage.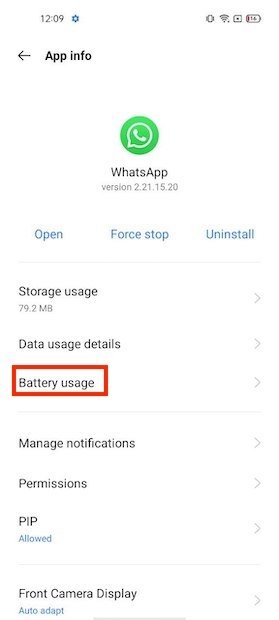 Battery options
Check out the list of options to see if Allow background activity is activated. Some manufacturers add some additional settings here. Therefore, check that no enabled option prevents WhatsApp from working in the background.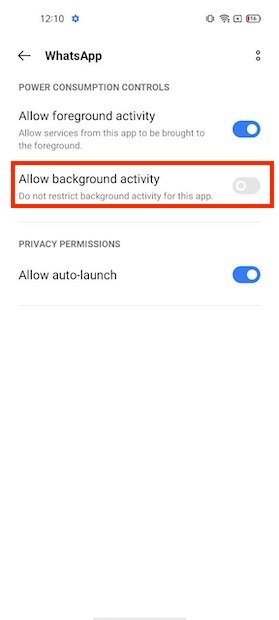 Allow background activity
Although they are intended to minimize the impact on the battery and increase battery life, these settings can prevent you from receiving WhatsApp messages on your phone.
Clear the cache or reset the app
You may have solved your problems with some of the above suggestions. But if you do not, you still have options. In App info, you will find the section Storage usage.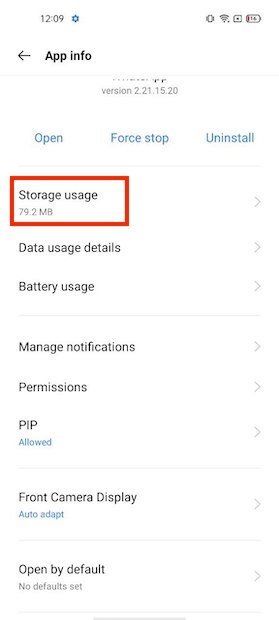 Storage options
There, you will see the option Clear cache. Use it to clear the WhatsApp cache. If the problem persists, use Clear data to delete all the content of the application. Before you do, make sure you have a cloud backup.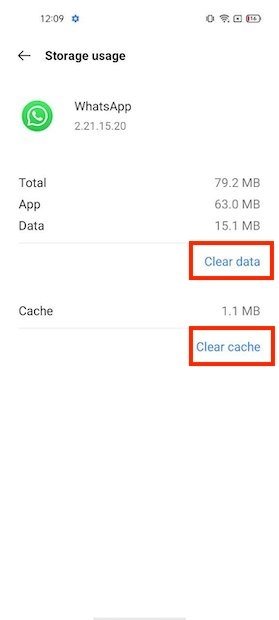 Clear cache and data
By doing the latter, you will restart WhatsApp and reset the application to zero. Remember that you will need to log in again with your number.
Restart the phone
A good suggestion to rule out errors is to restart your phone. Tap and hold the off button and select Restart.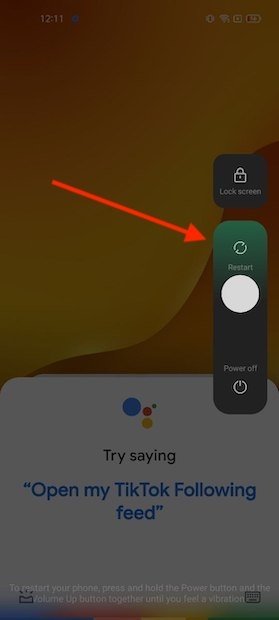 Reboot the phone
When the phone has started, open WhatsApp and check that the messages are received.
Grant all permissions to WhatsApp
We approach the end of this article by talking to you about permissions. The company ensures that message reception problems may be related to the permissions granted to the application. You will find them in App info, in the section Permissions.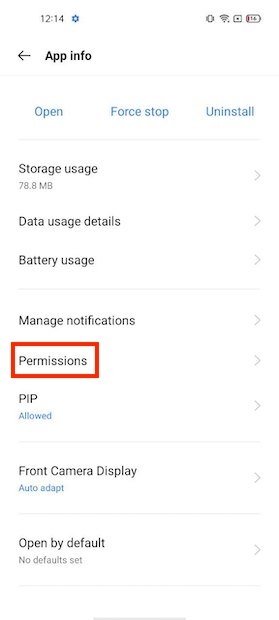 App permissions
Tap on the permission you want to manage.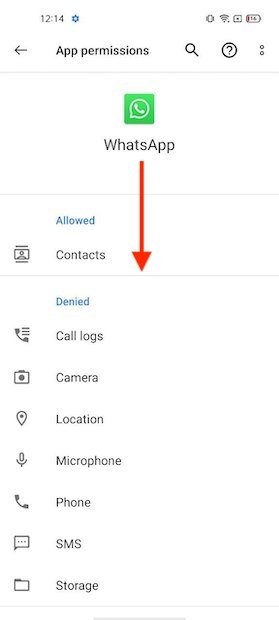 Grant permissions to WhatsApp
Remember that the elements found under the statement Denied are disabled.
Update your phone or factory reset
Finally, we advise you to update WhatsApp and your phone software to the latest version. You can check for updates in the Play Store and phone settings respectively.
And if none of the tips mentioned here has solved your problem, consider the possibility of restoring your phone. Do it from your device settings.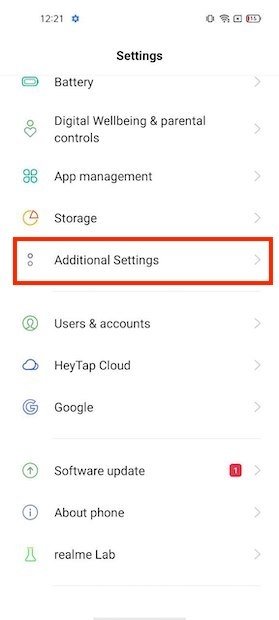 Other phone options
Access the menu Back up and reset.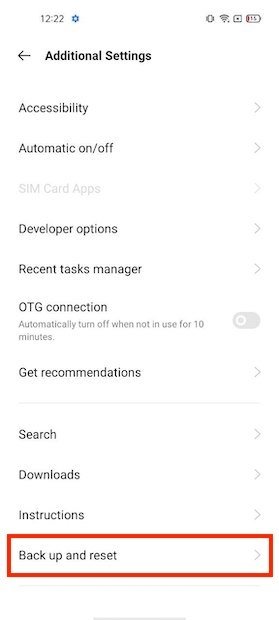 Backup settings
Finally, select Erase all data.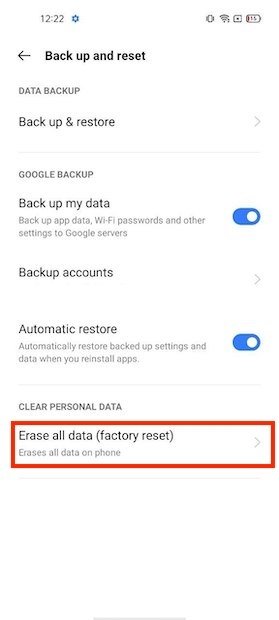 Clear all the data
It is important that before starting this process, you are sure that you have all your information synchronized or that you have made a backup.