WhatsApp is the most popular messaging platform right now. But, to maintain its millions of users, Meta developers strive to bring us updates and new features that enhance our experience.
One of its latest innovations is letting you add comments when sending documents through WhatsApp chats, an option that until now could only be used when sending photos or videos. But how does it work?
How to add a title or description to a document on WhatsApp
Adding a title, comment, or description to a document in WhatsApp before sending it is quite straightforward. Almost everyone will know how to use this option without further explanation, as the process is very similar to the one we already use to include comments in photos and videos. Just follow these steps:
Open the WhatsApp app.
Open the conversation you want to send the document to.
Tap the paperclip icon in the writing box.
Choose the Document option.
Search for the document.
Write a comment or a title in the bottom bar.
Tap on the send icon.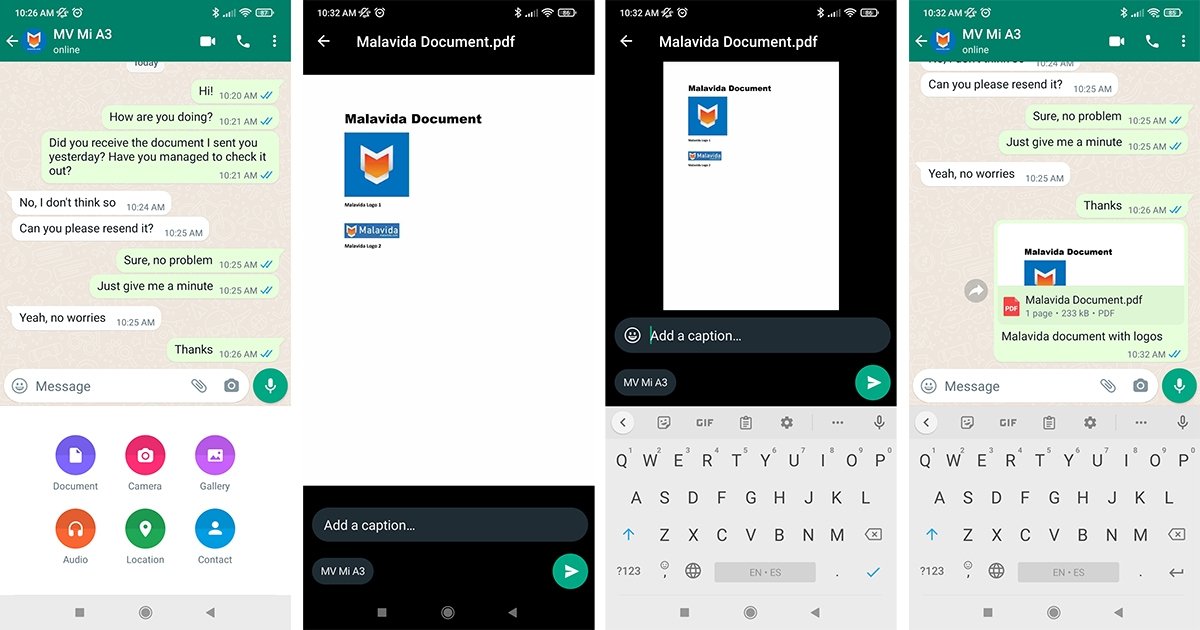 Guide to add captions to WhatsApp documents
The only difference with the screen that appears when sending photos and videos is that no editing tools are available. The main advantage of adding a title when sending any kind of document is that you can use keywords to find the file quickly through the chat search feature, as long as you remember the title or description you used.