This kind of Sticker refers to a digital image. In WhatsApp, they are used to express a wide range of diverse emotions.
There are several ways to create your stickers for WhatsApp. However, in this guide, we will focus on the use of these elements within WhatsApp statuses, available for download.
How to put a sticker on WhatsApp status step by step
If you were looking for a way to put stickers on your WhatsApp status, you have come to the right place. Let it be clear that the steps to include any of these graphic icons within a status are really simple.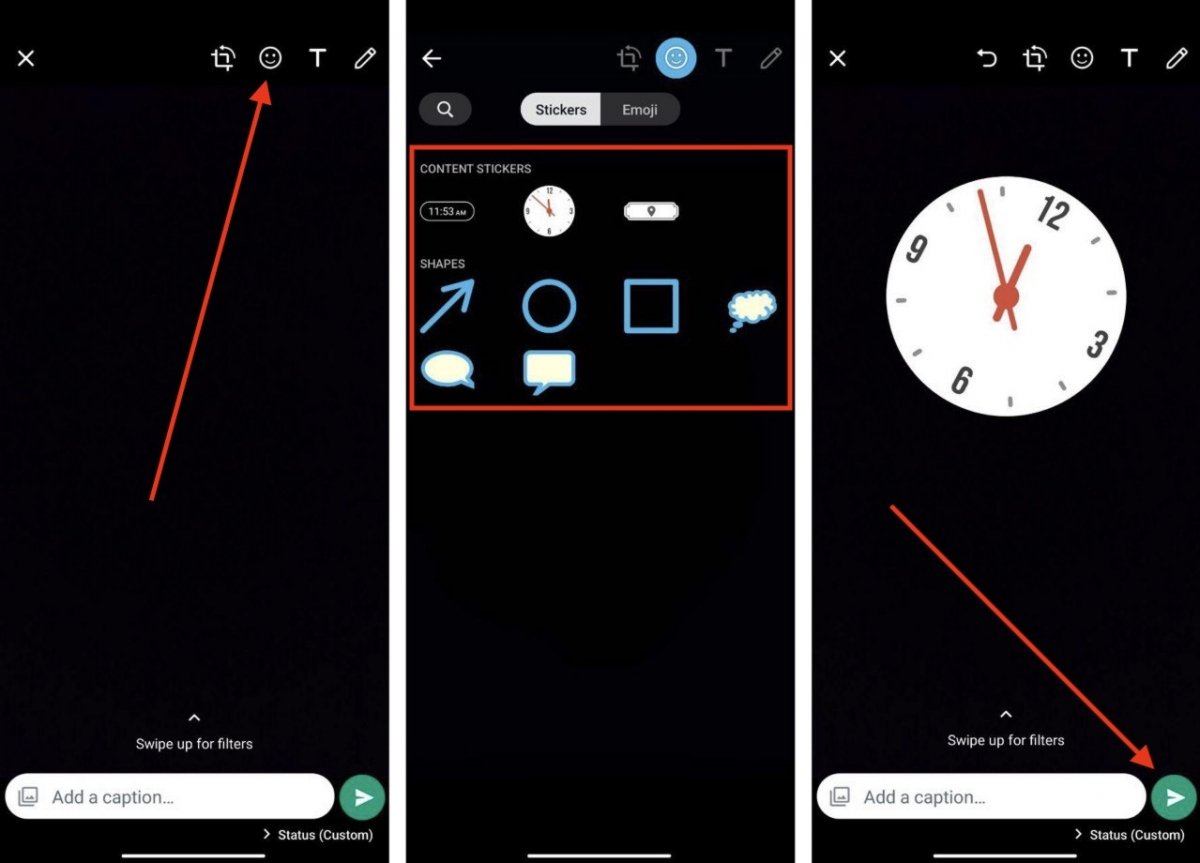 Uploading a sticker to a status is as easy as tapping on the smiley face icon when taking a photo
How to add stickers to WhatsApp statuses. It is as easy as that:
On the main WhatsApp screen, open the Status tab and press the camera icon located in the lower right corner of the screen.
Take a photo, record a video, or select a file from the gallery. In case you want to add a sticker on a black background, place the phone on a table or cover the camera in some other way.
Next, press on the smiley face icon that you will see in the upper area.
Choose a sticker to add to the photo.
Move it to the most convenient location. It is also possible to enlarge or reduce its size by selecting it.
Tap on the green button to send the status, once you are done.
Remember that it is possible to add as many stickers as you want to WhatsApp statuses. In addition, you should know that all those found in the Content stickers section are dynamic and let you add the current time or your location. Of course, if you have downloaded any of the best sticker packs for WhatsApp, you can also use them in your status.