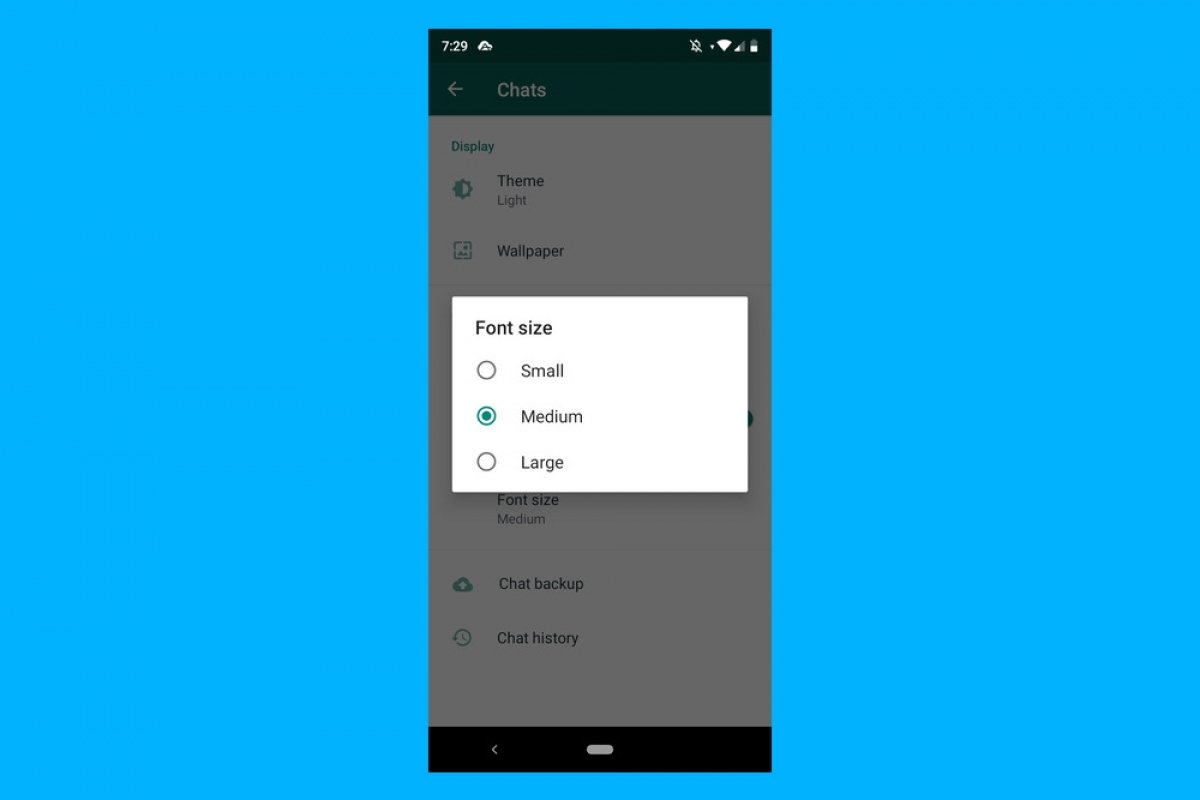 Changing the font size on WhatsApp is a matter of following a few simple steps. First, open the app and then tap on the menu button (top right corner of the screen):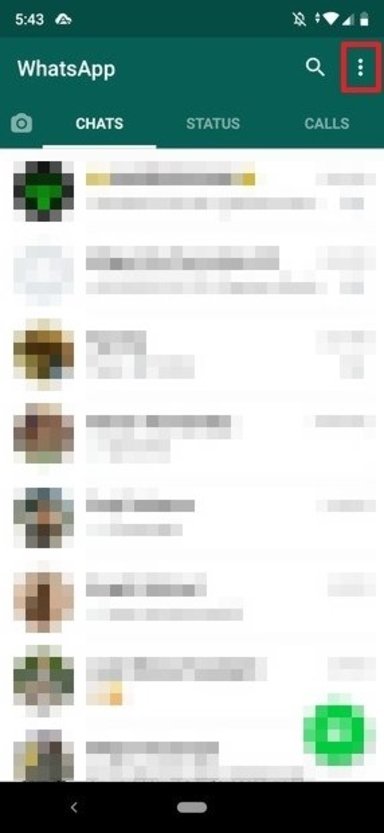 WhatsApp's main interface
Then, click on Settings: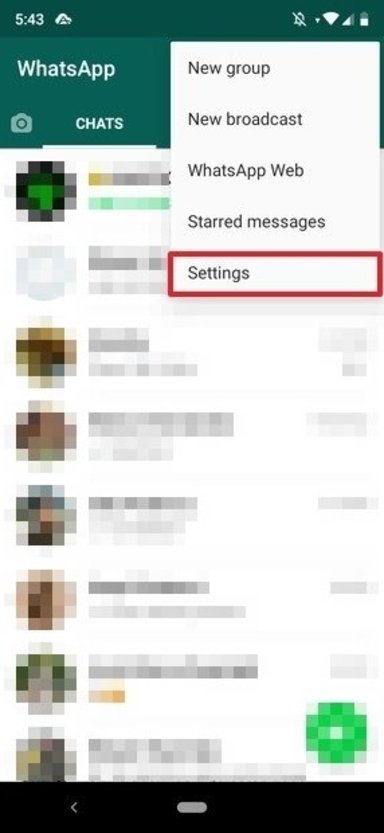 WhatsApp menu
Once inside this section, click on Chats: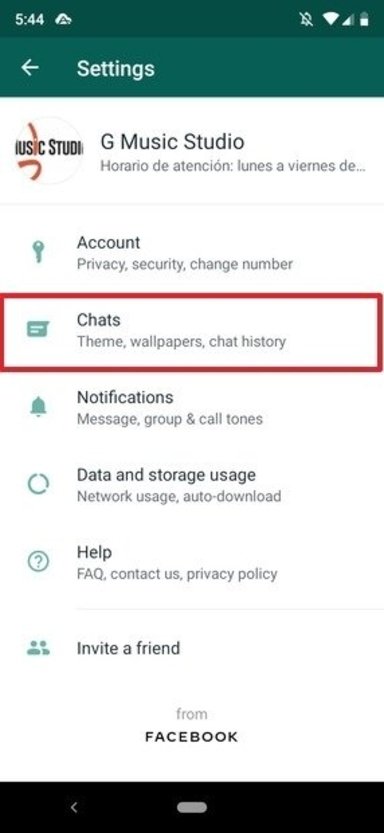 WhatsApp settings
Now, look at a section called Font Size, and click on it: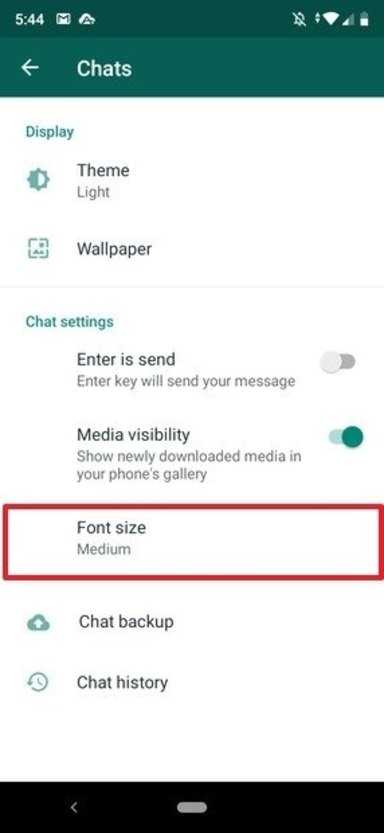 WhatsApp's chats settings
We have three options for customization: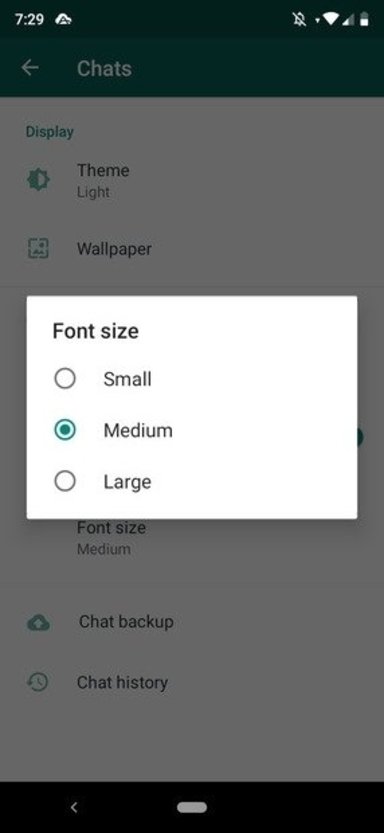 Selecting the text size
Here is what each one does: Small will activate the smallest text size, Medium is the default text size, and Large is the largest text size available. Please note that these changes only affect WhatsApp and not the entire phone.
It is worth mentioning that these customization options, although they are useful in many cases, can be quite limited. In cases where larger size is needed, for example, by users with special accessibility needs (especially them), it may be better to consider using other types of solutions. These types of solutions would involve changing the font size of the entire operating system, but that is not the point of this guide.
However, as you can see, changing the font size on WhatsApp for Android is only a matter of seconds. The process is not difficult at all, and if you need a font size that suits your eyes better, this is the fastest, simplest and easiest way to achieve it.