WhatsApp lets you configure different aspects of the app to your liking, including the font size or typography of the texts you find in the interface. If you have vision problems or if you simply want to see larger WhatsApp messages, you have come to the right place. Changing the font size is a matter of following a few simple and easy steps that will take you no more than a minute. In addition, we answer some questions that may arise such as whether this also serves to increase the size of the Android keyboard. We tell you all about it below.
Increase or decrease WhatsApp font size
First, open the app, and then, tap on the menu button (top right corner of the screen):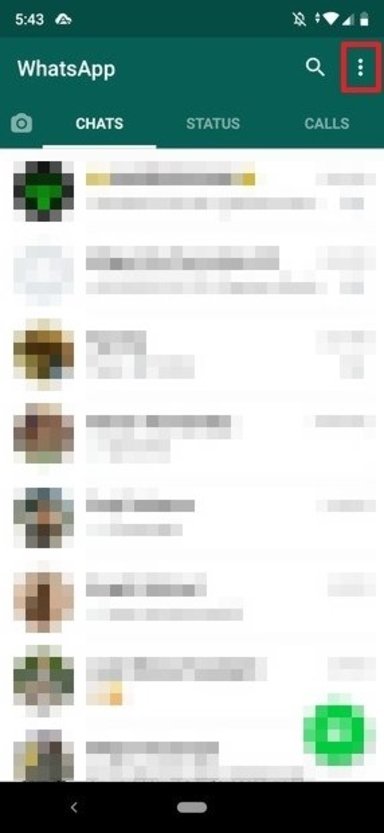 WhatsApp's main interface
Then, tap on Settings: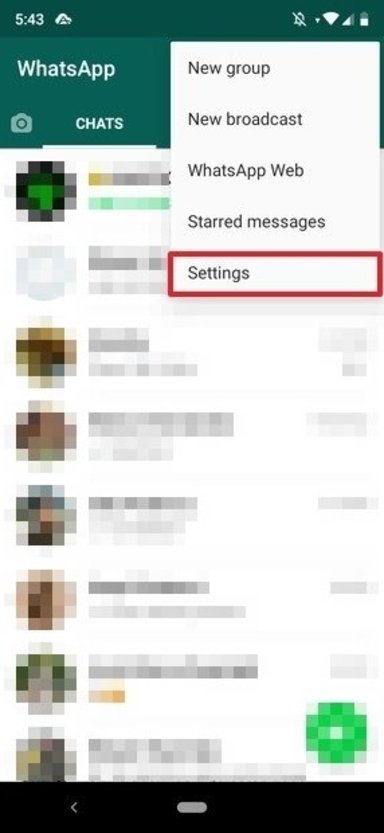 WhatsApp menu
Once inside this section, tap on Chats: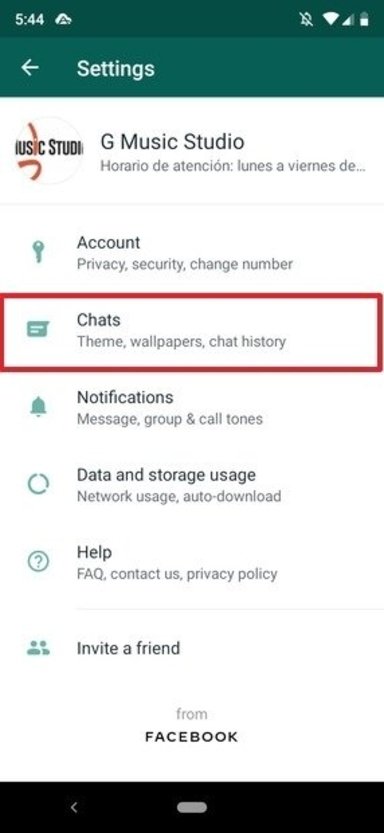 WhatsApp settings
Here, we have to look at a section called Font Size, which we will tap on next: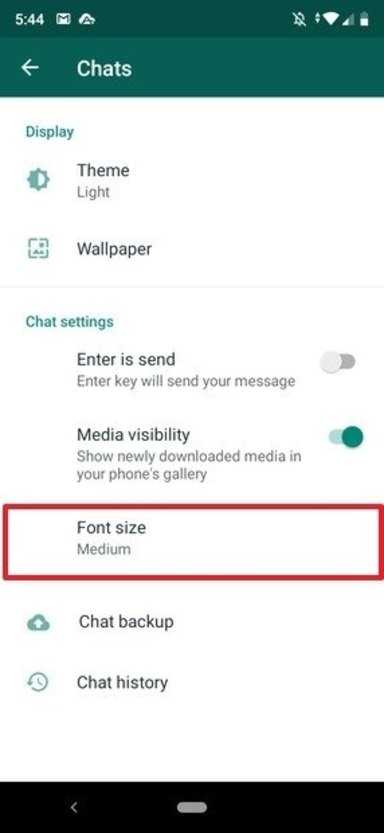 WhatsApp's chats settings
We have three customization options: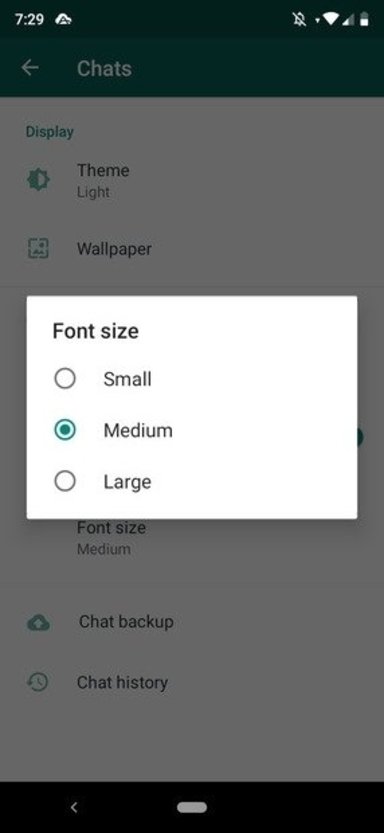 Selecting the text size
Small will set the smallest text size, Medium is the default, and Large is the largest. Note that these changes only affect WhatsApp, but not the entire phone.
It is worth mentioning that these customization options while serving their purpose quite adequately, may be somewhat inadequate for some cases. When larger sizes are required by users with special accessibility needs, it may be better to consider more complete solutions. Such a solution would involve changing the font size of the entire operating system.
You can check that changing the font size in WhatsApp for Android is a matter of seconds. The process is not difficult at all, and if you need a font size that suits your eyes better, this is the fastest, simplest, and easiest way to achieve it.
Does it work to change the size of the keyboard in WhatsApp?
By increasing the font size in WhatsApp you are only changing the size of the texts in the app, the size of the letters on the keyboard, both in WhatsApp and in the other apps on your phone, will not have changed. If you want to increase the size of the letters that appear on the keyboard, you will have to go to the settings of the keyboard app you use. Gboard and SwiftKey are two of the most popular, these are the steps you must follow to do it in Gboard, look for similar options in any other keyboard app you have installed because it is a very common option: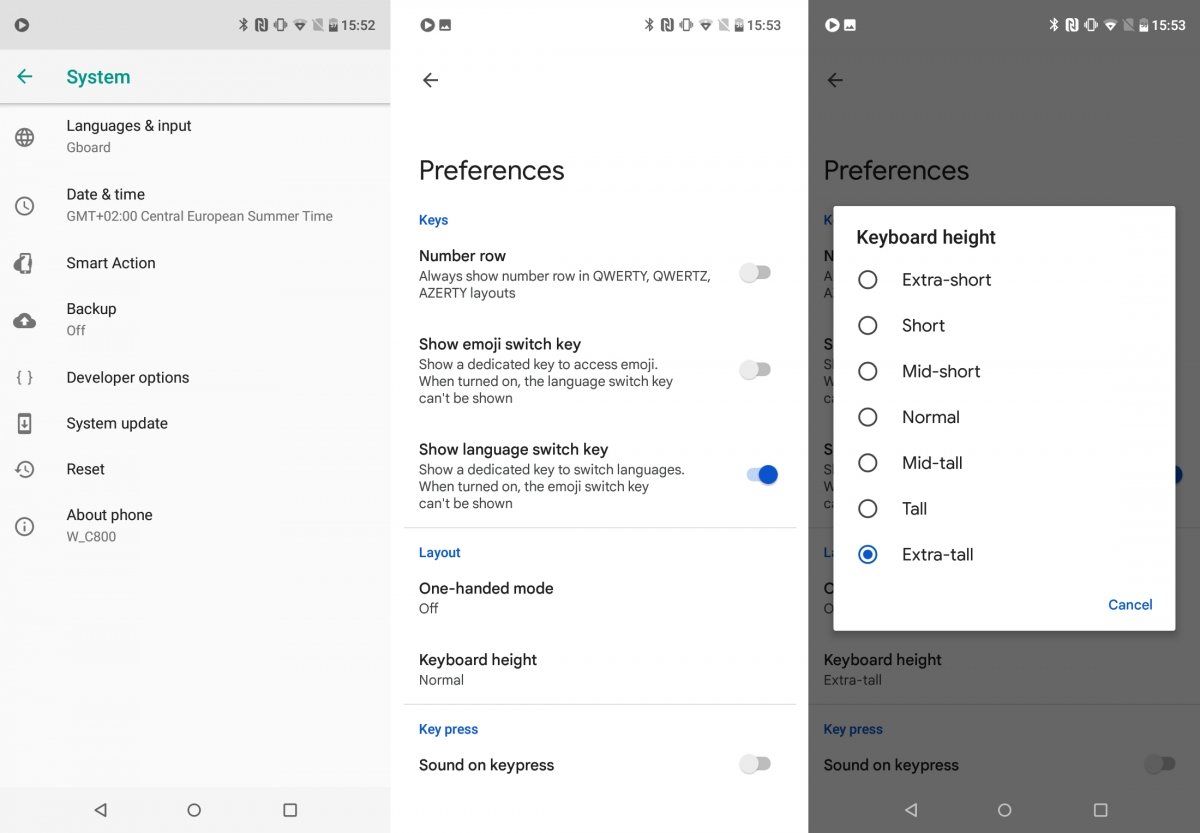 Expand the Android keyboard's full size if required
Open Gboard by tapping on the app icon or from the system settings.
Access Preferences.
Go to Keyboard height.
Choose the desired keyboard height from the pop-up menu.
Return to the previous menu and tap Enlarge.