Using WhatsApp involves sharing certain information with others. However, here, you will find some practical tips to improve your privacy when using this instant messaging application.
WhatsApp privacy settings you should know
WhatsApp has some privacy settings that will help you control the information you show to other users. To access them, open the application settings and tap Account. Then, tap on Privacy.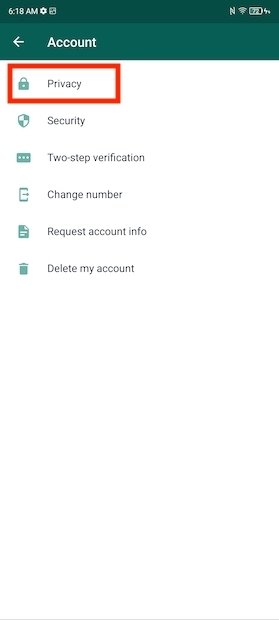 Privacy menu
Next, you will see some options under Who can see my personal info. These are all the ones we have marked in the following screenshot.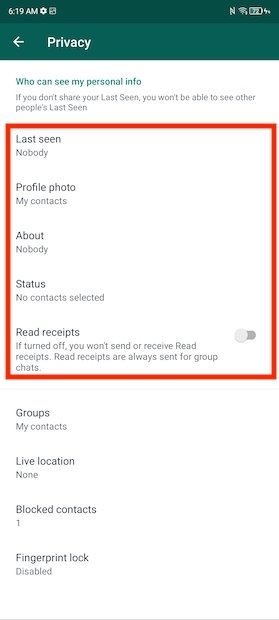 Main privacy options
What is the purpose of each of them?
Last seen. It lets you configure who can see the last time you connected to WhatsApp.
Profile photo. It is used to control who has access to your profile picture.
About. This section refers to the brief description that WhatsApp lets you include in your profile.
Status. It will help you select the contacts who can see the statuses you upload to WhatsApp.
Read receipts. This function enables or disables the reading confirmation of messages.
Last seen, Profile photo and About have the same options. It is possible to indicate that no one can see this information, that only your contacts can see it, or that it is available to everyone. Status is a bit more flexible, as it lets you choose specific contacts. As for Read receipts, it is an option that is generally enabled or disabled.
In addition to these five configurations, four others are also included in the Privacy section. These are shown in the following image.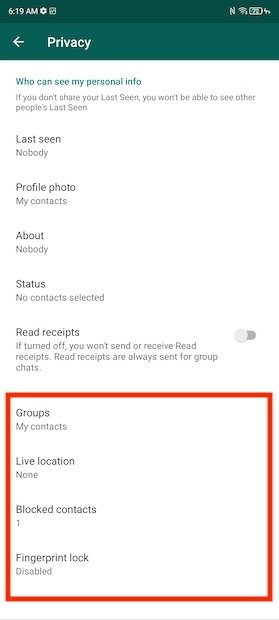 Other privacy options
This is the objective of each of them:
Groups. From here, you can define who can add you to a group. Options are Everyone, My Contacts or My Contacts except.
Live location. From here, it is possible to manage the sending of the location in real-time.
Blocked contacts. This section contains the list of blocked contacts. It is also possible to add new contacts from here.
Fingerprint lock. Option to protect WhatsApp thanks to the fingerprint reader.
As you can see, there are many different options to improve privacy in WhatsApp. We advise you to spend some time configuring them to control as much as possible the information you show to other people. However, these are not the only settings available to you.
Other ways to protect your privacy on WhatsApp
There are some additional steps you can take to increase privacy on WhatsApp.
If you receive spam report the user to WhatsApp
In case you feel harassed by someone or you are receiving too many commercial messages, you can report it to WhatsApp. Simply open the conversation menu, tap More, and then select Report.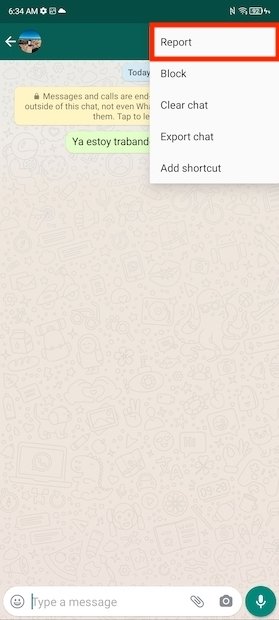 Report the user to WhatsApp
If you are sure, confirm with the Report button that you will see in the pop-up dialog. If you keep the Block contact and delete chat checkbox checked, the conversation will be deleted and the user will be blocked.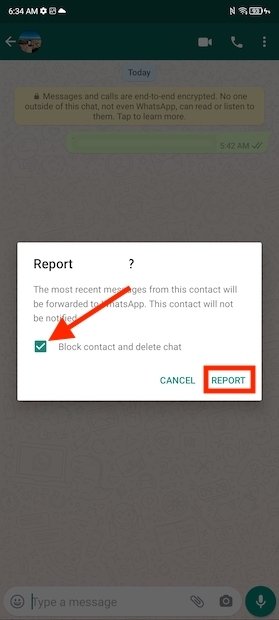 Confirm the report to moderators
The moderators of the service will evaluate the case. It is possible that in some cases, they may even delete the account of the user.
Enable two-factor verification
Navigating to the WhatsApp settings, in the Account section, you will see the Two-step verification option.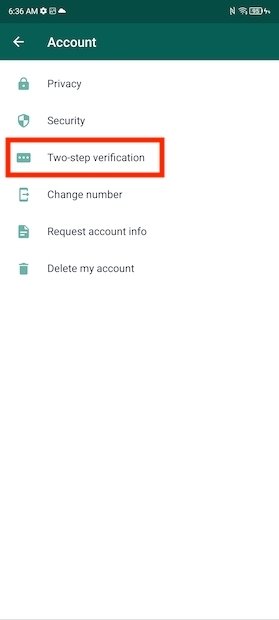 Two-step verification
Tapping the Enable button will enable it in your case.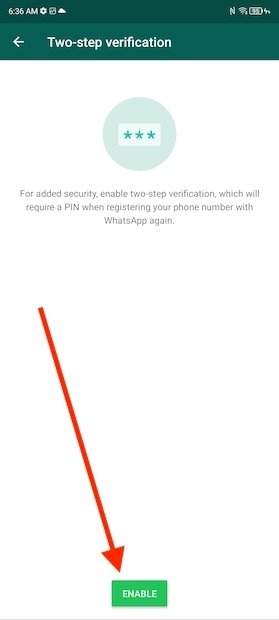 Enable two-step verification
Thanks to it, you will create a PIN. After that, you will need to use it whenever you are going to log in to a new device. This is an extra layer of security in addition to SMS verification.
Activate temporary messages
In the list of options of each conversation, you will see an option called Disappearing messages.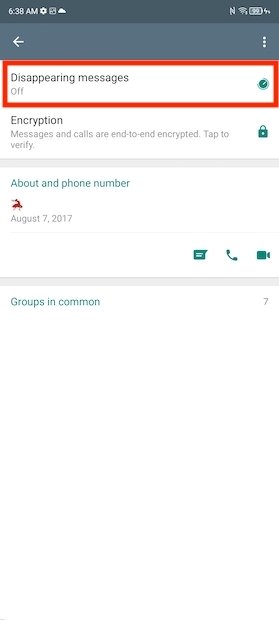 Disappearing messages
Tap on it to activate the temporary messages.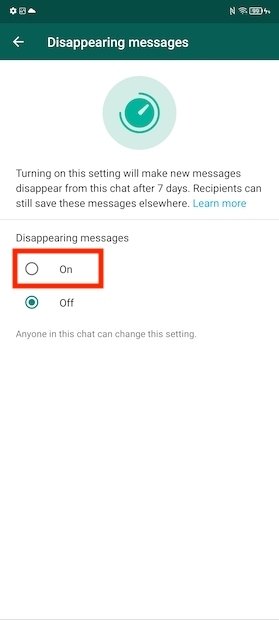 Enable disappearing messages
From that moment on, messages older than 7 days will automatically disappear. This will let you have shorter histories with your contacts and store less information in chats. In some cases, this WhatsApp behavior will increase your privacy considerably.
Prevent the photos you receive from being displayed in the gallery
Finally, we explain how to prevent the photos you receive via WhatsApp from being visible from the gallery of your phone. You must go to the application settings and tap on Chats. Next, deactivate the Media visibility option.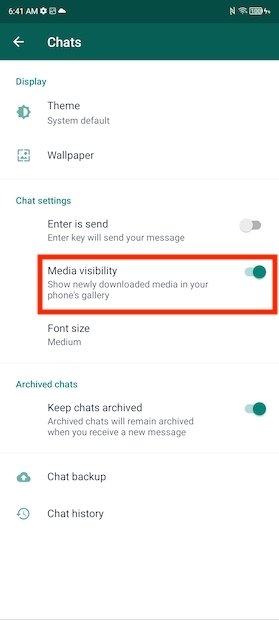 Remove WhatsApp photos from the gallery
You should know that, although the photos are hidden from the application gallery of the device, the files continue to be saved in the internal memory. Therefore, anyone with the appropriate knowledge will be able to access them.