To install WhatsApp on Android, you have two options: do it from Malavida or Google Play Store.
How to Install WhatsApp from Malavida
Just below this little guide, you will find a green button. If you tap on it, you will go to the WhatsApp download page. Here, tap the green button again: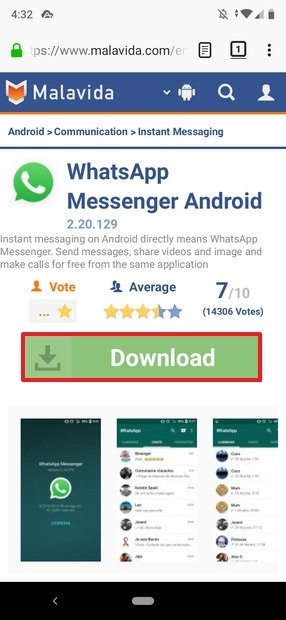 WhatsApp page on Malavida
In the next one, tap the green button again and the download will start: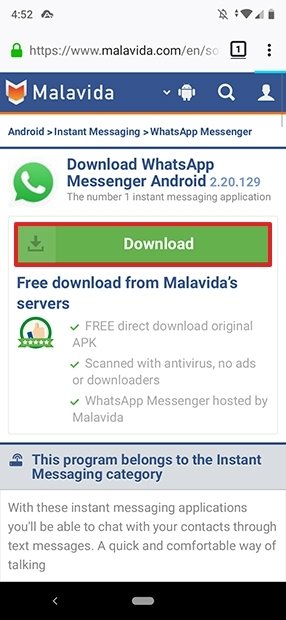 Downloading WhatsApp from Malavida
Now, exit the browser and open your favorite file manager (in our case, Google Files). Tap on Downloads to view recently downloaded files: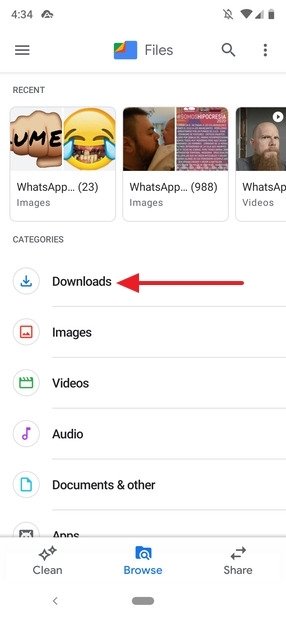 Download folder in Files
Tap on the APK file to start the installation: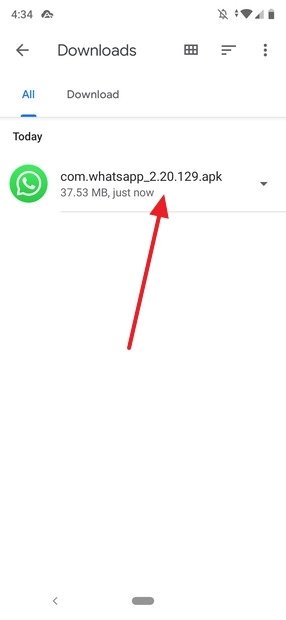 WhatsApp APK in Files
In the next screen, tap on Install: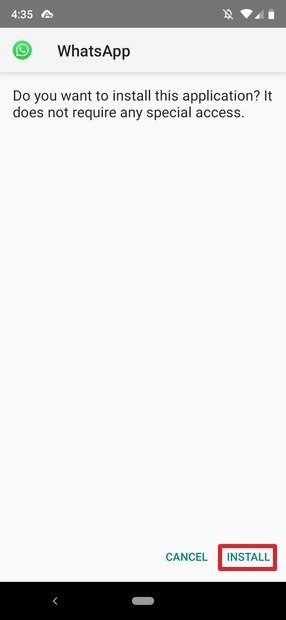 Manual installation of WhatsApp
The installation will start: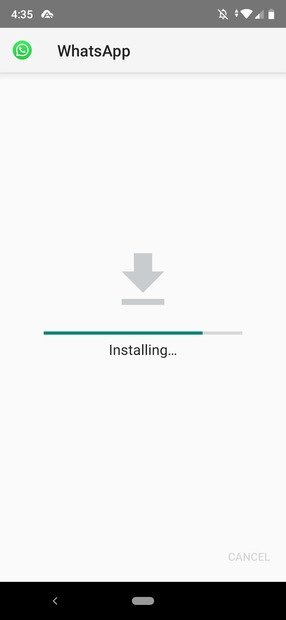 WhatsApp installation in progress
You will receive a notification when it is installed. Tap on Open to start the app: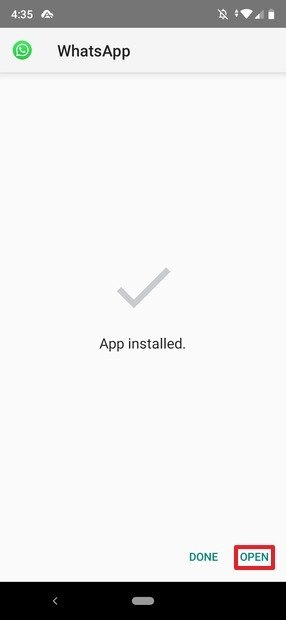 WhatsApp installed
On the following screen, tap on Agree and continue: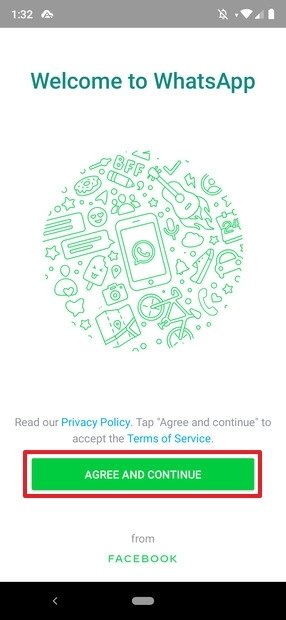 WhatsApp's home screen
In the next screen, we enter our phone number: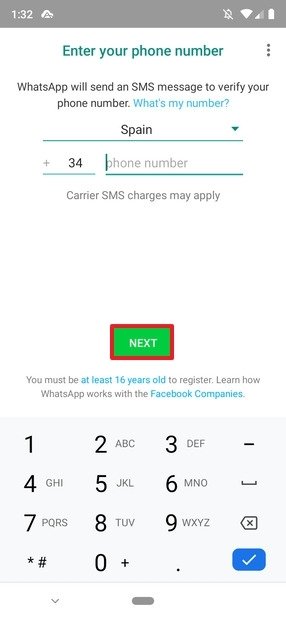 Entering our phone number
A message will appear on the screen informing us that our number will be verified. Tap on OK: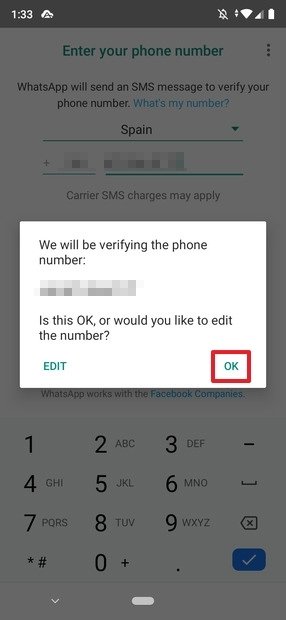 Confirming the phone number
In the following screen, we will have to introduce a numeric code that will arrive at us by SMS (it is very common for the app to introduce the code for you automatically, without you typing it. It happens if you grant it permission to read messages):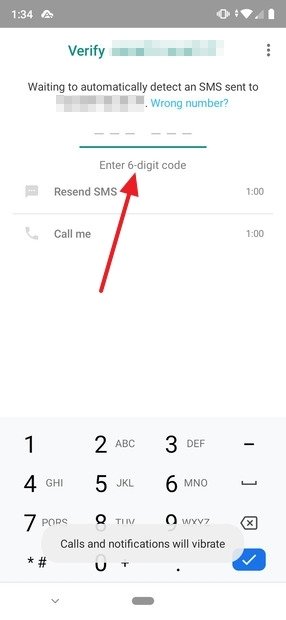 Entering the verification code
Coming up next, we will have to grant WhatsApp permissions to access our contacts: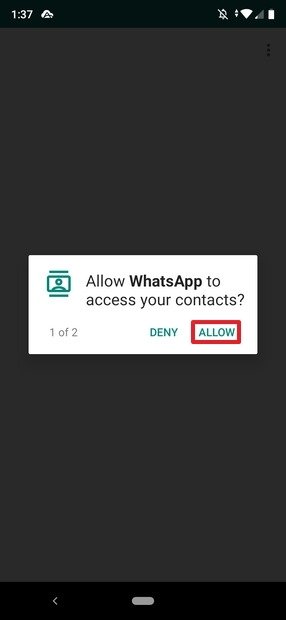 Access to contacts
Then to our media files: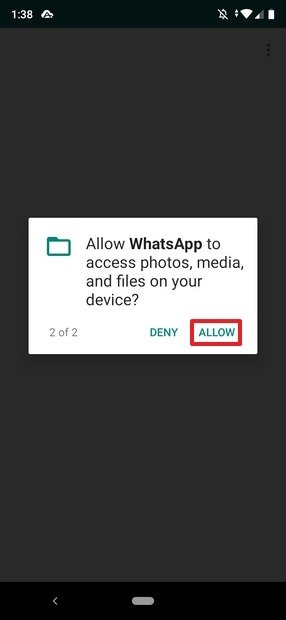 Access to multimedia
Finally, we will have to select a profile picture and enter our name:
Entering our user name
The app will start:
Starting up WhatsApp
Before it allows us to start chatting, it will ask us if we want to set up a backup of our messages on Google Drive. We select the option that suits us best and tap on Done: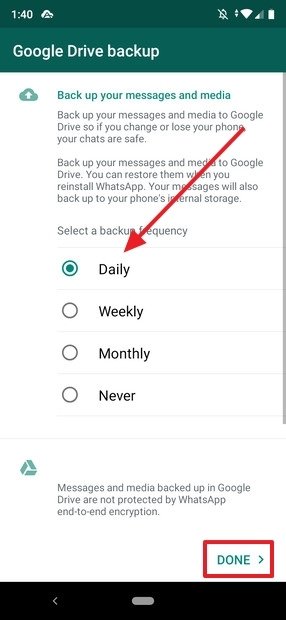 Configuring the chat backup
And we will be ready to go.
How to Install WhatsApp from Google Play
To use this second method, open Google Play and tap on the search bar: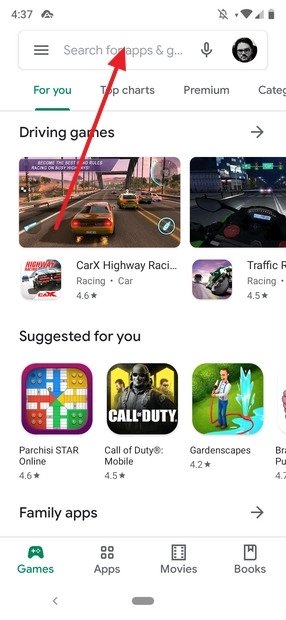 Google Play's front page
Type WhatsApp here and tap on the magnifying glass button on your phone's keyboard: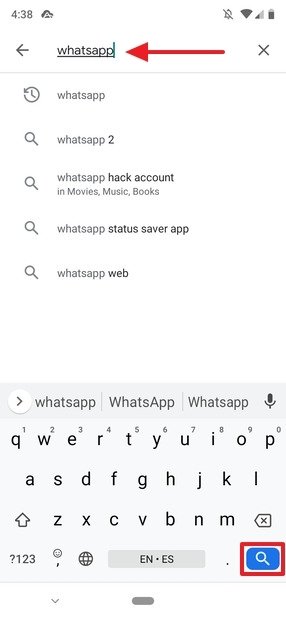 Searching for WhatsApp in Google Play
On the screen you will arrive to, tap on Install: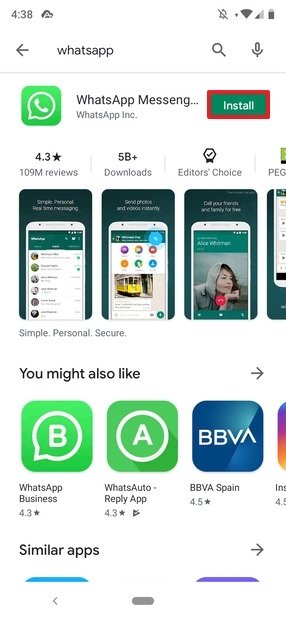 WhatsApp page on Google Play
The app will download and install automatically. When it is done, tap on Open to start it: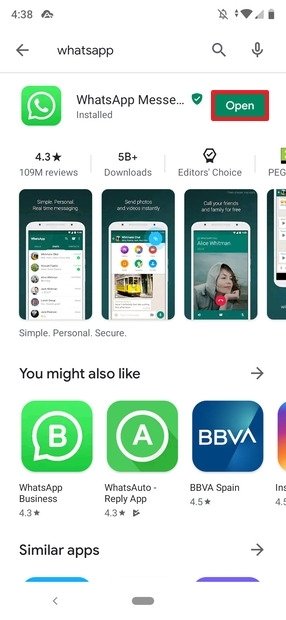 WhatsApp installed from Google Play
And that is it, now you have WhatsApp installed on your device. Remember that you will have to follow the same method of entering your phone number and code as explained above.
You may find the Google Play method to be the most direct and simple, and while it has some advantages, sometimes, the Google Store does not offer you the latest application updates. Updated packages that are available on trusted servers like ours. If you want to have the latest version of the app on your phone, we recommend you to use our website to get it.