If you are one of those who make intensive use of WhatsApp, it is likely that at some point you feel saturated by the large number of notifications received. A good way to avoid this is to mute the notifications you receive on your cell phone. In this way, notifications will still arrive, but without sound.
How to mute a conversation and a contact
The process to mute a conversation and a contact in WhatsApp is exactly the same. By removing the sound of notifications in a chat, you are actually muting the contact with whom you are having the conversation.
If you want to mute a contact, first, open a conversation with your contact. Then tap on the three dots button to open the context menu.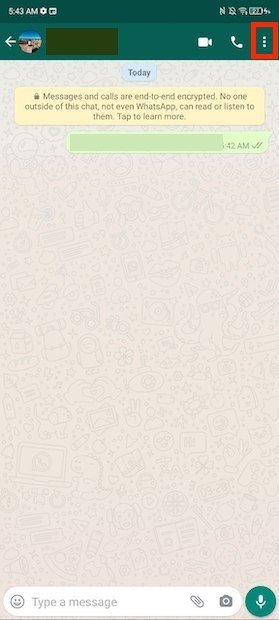 Open the menu inside a chat
Among the available options, you will see Mute notifications. Tap on it to continue.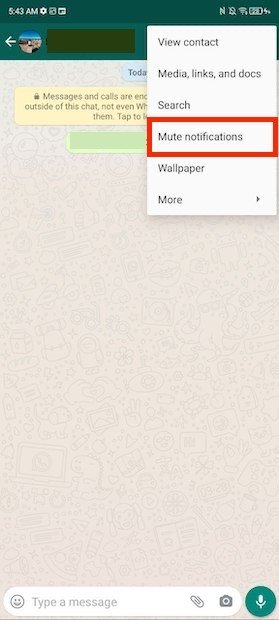 Mute notifications
In the pop-up dialog, select the period you want to mute the contact for. If you want this setting to be applied indefinitely, select Always. Do not forget to check the Show notifications box to continue receiving notifications on your device.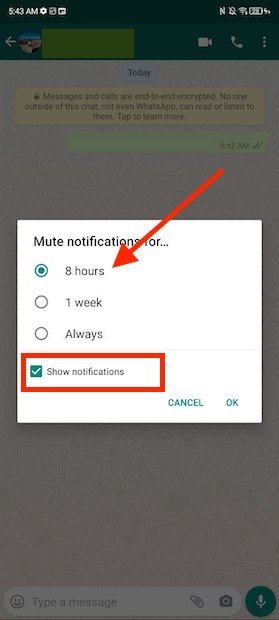 Choose a time interval
By configuring the conversation notifications in this way, the contact will have been silenced. However, you will continue to receive notifications on your phone when there are new messages.
How to mute a group
Muting a group is very simple. In fact, it is a similar process to the one described above. Open the group menu by tapping on the three vertical dots.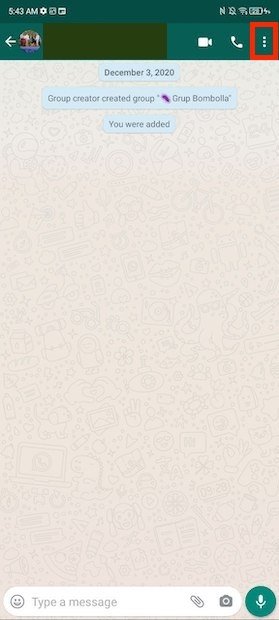 Open the menu inside a group
Tap on Mute notifications.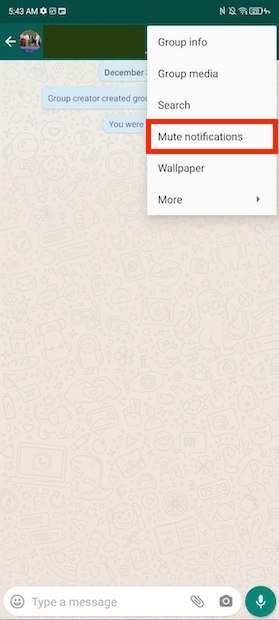 Mute the group
In the list of options that you will see on the screen, choose the time that this restriction should be applied. Check the Show notifications box if you intend to continue receiving notices from the group.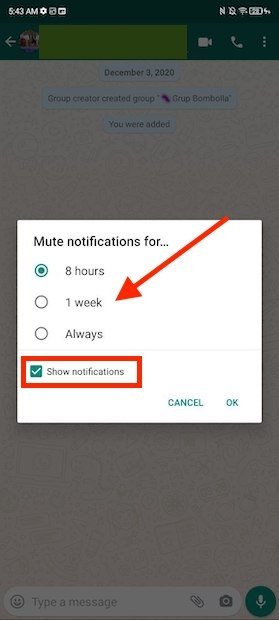 Choose how long to mute the group
As in the previous case, now the notifications that arrive on your phone will be silent.