There are several ways to prevent other users from knowing that you are online on WhatsApp, including reading and replying to messages. In this article, we compile all of them and explain how to carry them out step by step.
Use the privacy settings in WhatsApp
The easiest way to hide your status on WhatsApp is through the privacy settings of the application. There, you should tap on Account.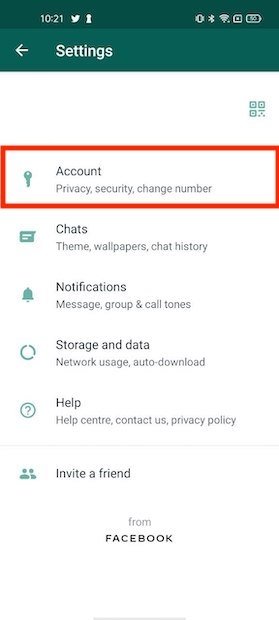 WhatsApp's settings
Then, tap on Privacy.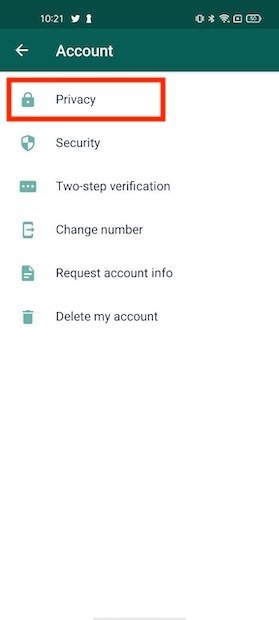 Privacy section
Tap on Last seen.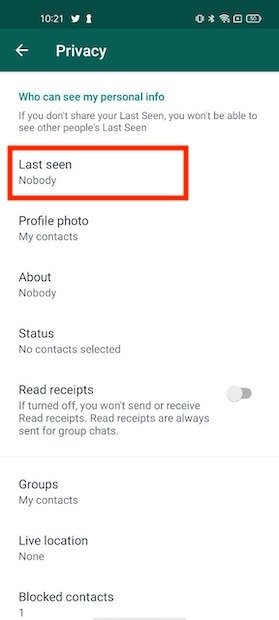 Last Seen settings
Choose Nobody.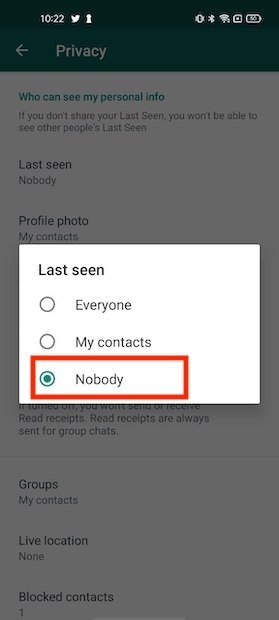 Do not show Last Seen to anyone
Then, disable the Read receipts option.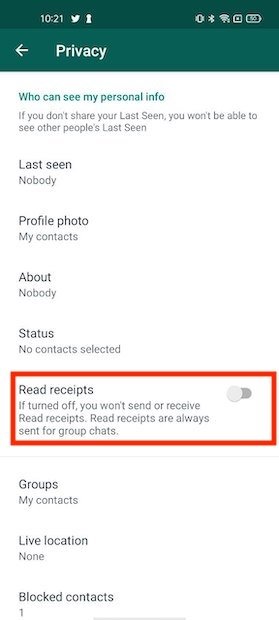 Disable Read Receipts
From this moment on, no user will be able to see that you are online or know whether or not you have read their messages. Do not forget that by activating these options, you will not have this information available when interacting with other contacts.
Activate flight mode
Another interesting method to prevent other users from seeing that you have read a message is to activate the airplane mode. When someone writes to you and you receive the corresponding notification, activate the airplane mode. This setting is usually available in the notification curtain.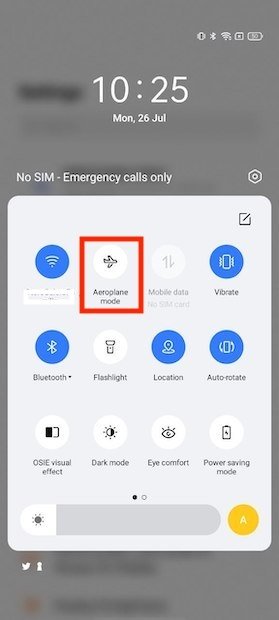 Enable the flight mode
After activation, your device will be disconnected from the network. Open WhatsApp to read the received message. When you have finished, close the application completely and re-enable the Internet connection by deactivating the airplane mode. In this way, WhatsApp will not notify other users that you have been online.
Use notifications
Notifications are great allies for reading messages and responding to them offline. In the first case, the only thing you will have to do is to display the entire notification to see all the contents of the message. And if you wish to reply, tap on Reply.
Reply to a conversation from the notification
Then, write your message and send it. As WhatsApp remains closed, it will not record the reading or the last connection.
Read your chats offline with Blue Tick
Blue Tick is the last alternative we propose in this article. This is an application that logs all incoming WhatsApp notifications and sorts them as a conversation by contact. In short, it is responsible for creating a parallel history of each chat. Thanks to it, you will be able to read any message received without opening WhatsApp, and as a consequence, without appearing online.
Download and install the Blue Tick application, granting it the necessary permissions. Then, wait to receive a WhatsApp message. Open the application and tap on the corresponding conversation.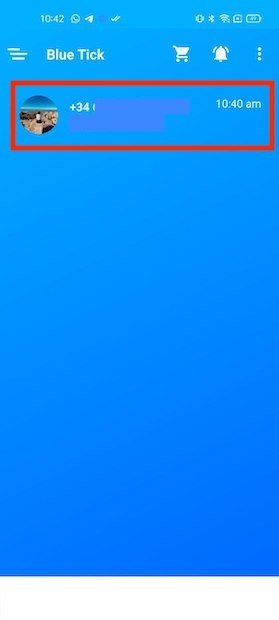 Conversations with a Blue Tick
View the message log of the contact.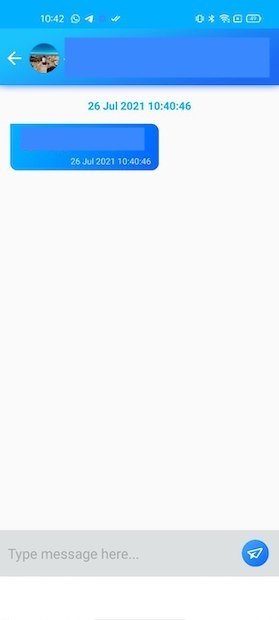 Read a conversation without opening WhatsApp
As your message notifications arrive, Blue Tick will replicate them in the form of a conversation. This way, you can check your messages without logging into WhatsApp.