WhatsApp is an increasingly versatile communication tool. We no longer use it only for trivial conversations, but also for business and personal matters. But no matter what purpose you use this platform for, you probably want to keep the content of your chats safe from prying eyes. Here are two ways to do it.
Secure WhatsApp with your fingerprint
First of all, we should make it clear that WhatsApp for Android does not let you set passwords to conversations. However, it does have the ability to protect access through certified biometric sensors.
To activate this function, enter the Account section of the preferences.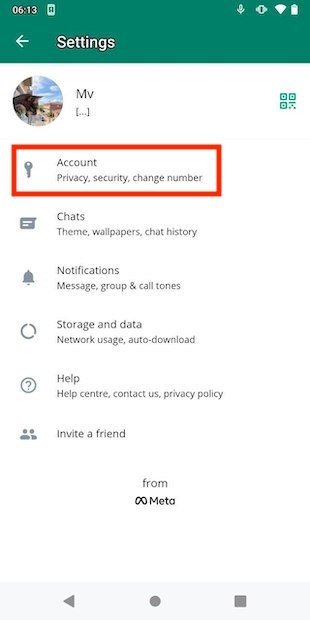 Open your WhatsApp account settings
Next, open the privacy options.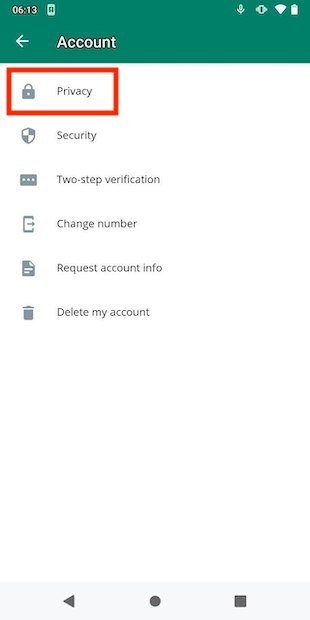 View privacy preferences
In our test phone, we have a fingerprint reader. Therefore, the Fingerprint lock option appears. In specific models, it is possible to use facial recognition.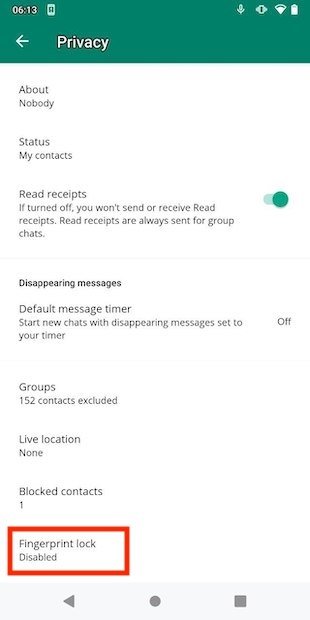 Fingerprint locking
Enable fingerprint access protection with the top slider.
Enable fingerprint access
Verify the fingerprint in the next step.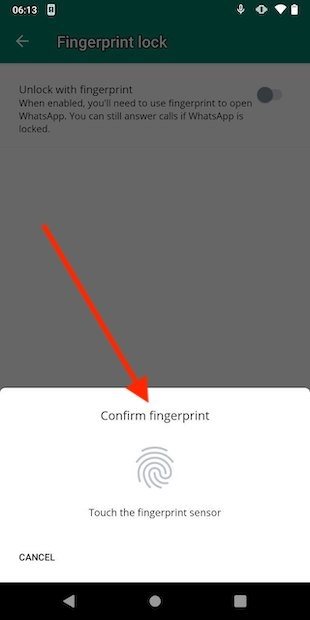 Verify your fingerprint in WhatsApp
Finally, set the time WhatsApp should wait to lock the application again.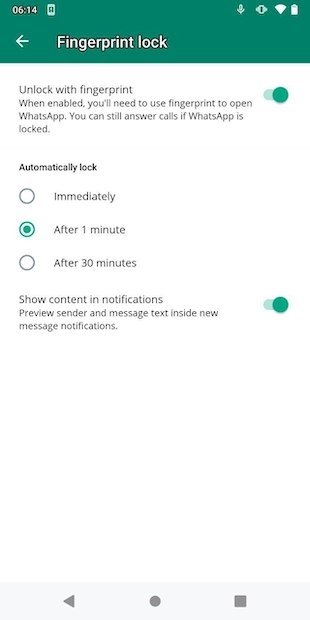 Configure the lock system
The next time you want to open WhatsApp, you will need to identify yourself with your fingerprint.
Secure WhatsApp with AppLocker
In case the previous solution does not suit you, AppLocker is a good alternative for you.
After installing it and granting the necessary permissions, create a lock pattern.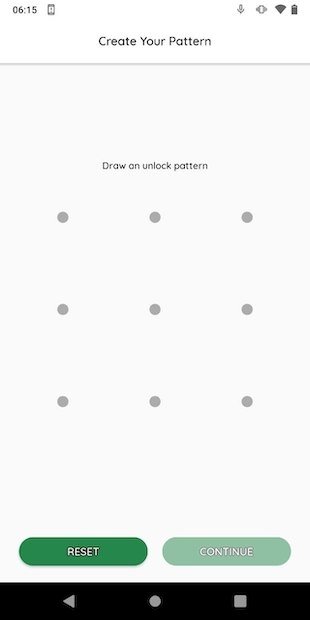 Start AppLocker
In the list of applications, locate WhatsApp and tap on it.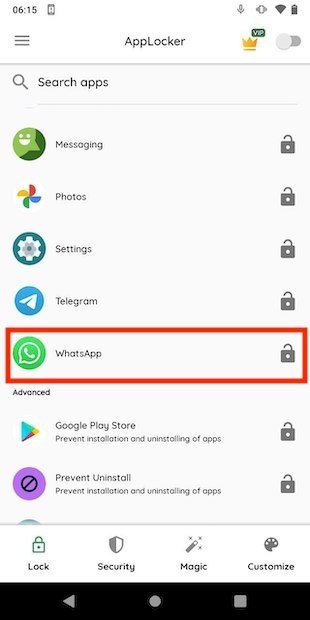 Select the application
If this is your first time using AppLocker, tap Permit to grant one last permission.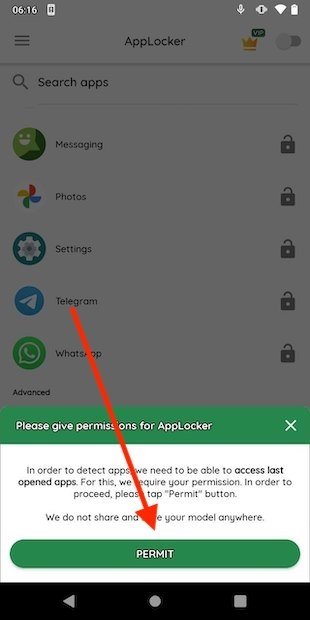 Permission required to lock the application
The application needs access to the usage data of the other applications. Tap on its icon to continue.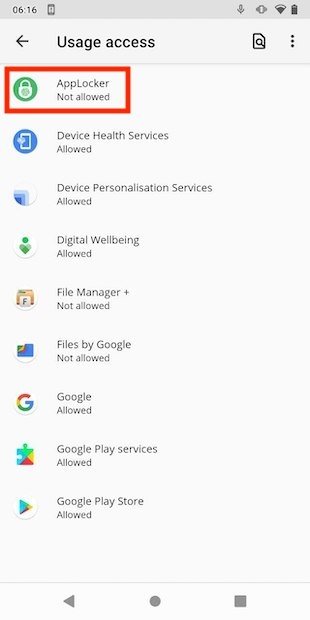 Select AppLocker from the list of apps
Move the slider to activate the permission.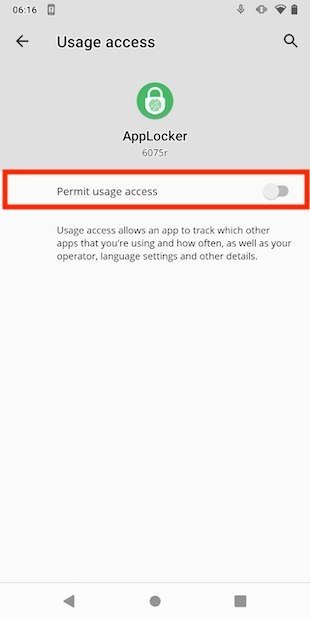 Enable Access to data usage
Go back to the list of applications and check that WhatsApp is blocked. If so, you will see a green padlock on the right side. Open WhatsApp to check that AppLocker prompts you for the pattern you set at the beginning.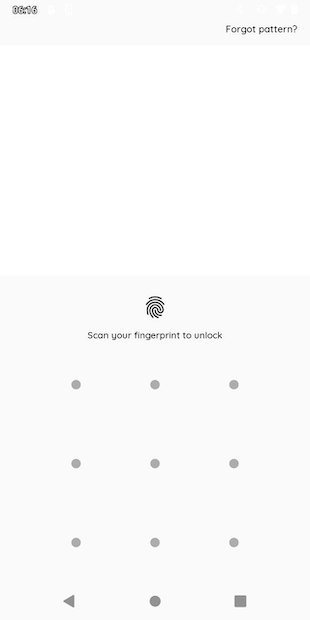 Enter the previously created pattern
This method is compatible with fingerprint reader verification. Therefore, it is possible to use AppLocker and at the same time ask WhatsApp to block access. In this way, you will achieve double the protection.