WhatsApp is a perfect tool for many things and not just for chatting. Among the many features offered by this application is the possibility of sending our location to a contact, so that they can easily find us or know where we are. To do so, you only have to resort to the tools integrated into any chat. Read on to learn step by step how to send your location to a contact and how to do it even in real-time so they can see where you are.
How to send my location in real-time via WhatsApp
For real-time location sharing by WhatsApp, the first thing you need to do is open the app and find the contact you want to share your location with. Tap on it when you find it: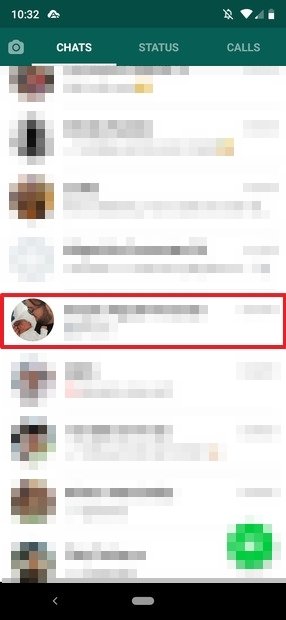 WhatsApp's main menu
On the conversation screen, tap on the clip icon to send attachments to your contact: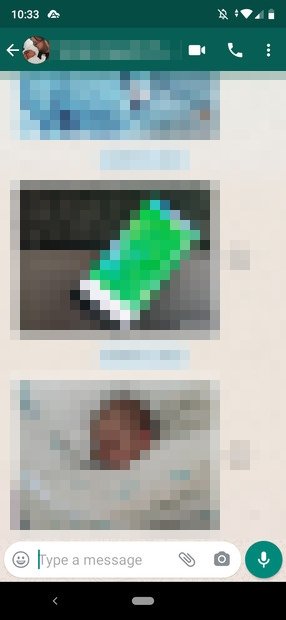 Conversation in WhatsApp
A menu will appear where you will have to tap on Location: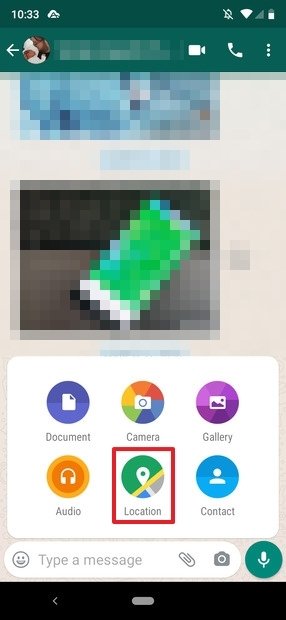 WhatsApp's attachment options
Now, you will get to the next menu, where you will have several options: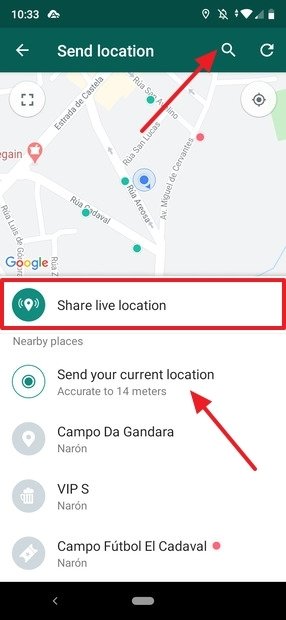 Options to send our location
If you tap on Share live location, the participant (s) in the conversation will see your location in real-time, and that means they will see if you move, and where you are going at any time. It shares your location for the period of time you choose, even if you do not use the app. After you tap on it, you will see the following on the screen, and to share it, you will have to tap on the Send button: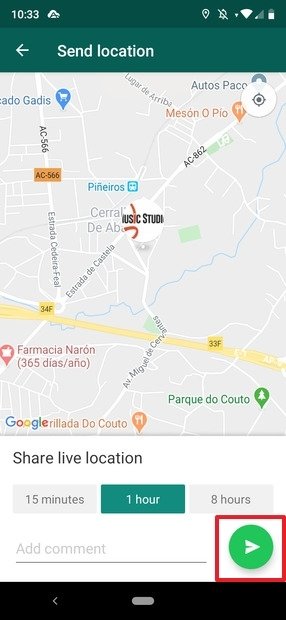 Real-time location
How to share my current location via WhatsApp
The next option you have is to Send your current location, which will send your current location to the conversation: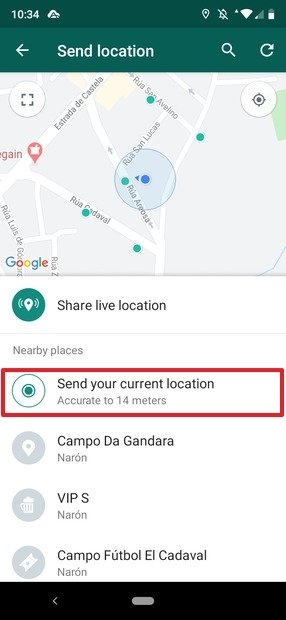 Current location
Unlike live location, sending your current location only sends where you are right now, without sharing it in real-time (participants will not see where you are going at all times).
Is it possible to share a different location via WhatsApp?
There are also some nearby places you can share, that will also go directly into the conversation when you tap on them: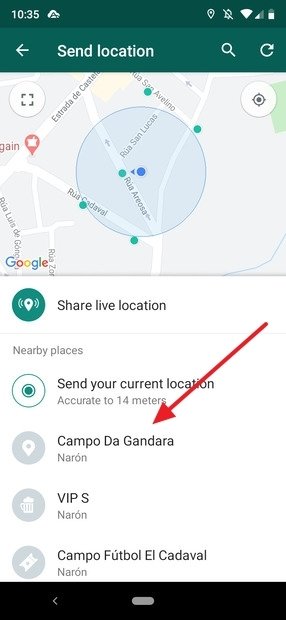 Nearby locations
But the most interesting thing is to tap on the magnifying glass button to search for a specific location, that way, you can send a location without being there physically, which can be useful for giving directions.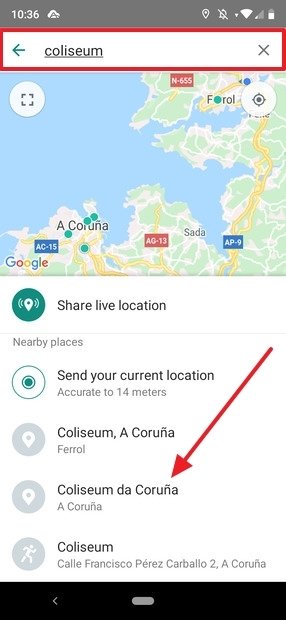 Search for the correct location
After finding it, just tap on it to send it to the contact we want: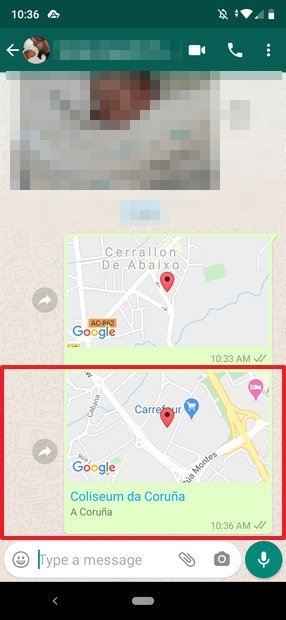 Specific location sent
As you can see, there are different ways to share a location. All of them are simple and straightforward for the user.