To install Fortnite, first of all, you'll have to click on the green button that you'll find at the end of the article. When you do so, you will arrive at the download access page. If you click on the green button there, you will get to the download page: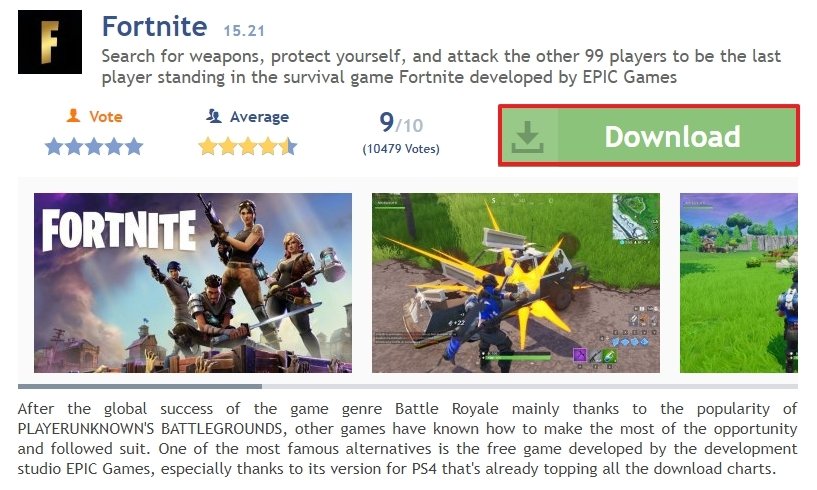 Fortnite's datasheet on Malavida
There click on the green button again to download the program: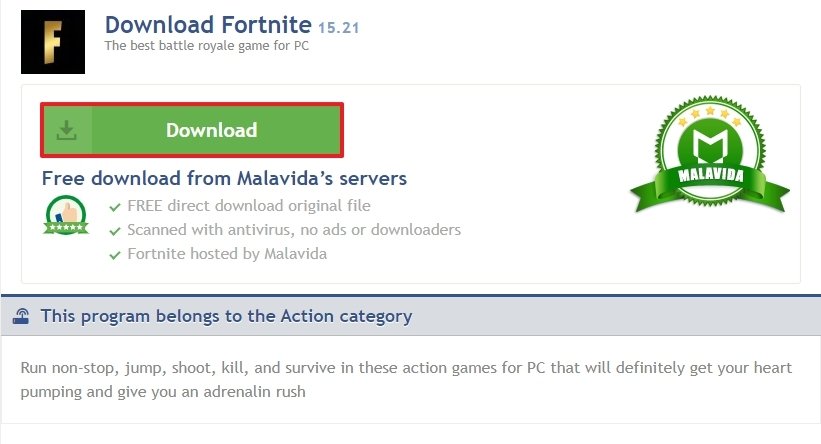 Page to download the installer
You will check that what is downloaded is not a Fortnite installer, but from the Epic Games Store, which will look like this on your desktop: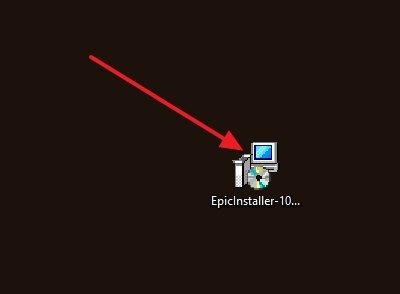 Epic Games Store installer
If you double-click the installer and follow the on-screen instructions, the Epic Games Store will be installed on our PC. You will need to create an account to use it, although you can also use one of your Google or Facebook accounts (for example) to use the store.
Once you have the Store running, you must go to the Store section. There, click on the search engine, type Fortnite and press the Enter key: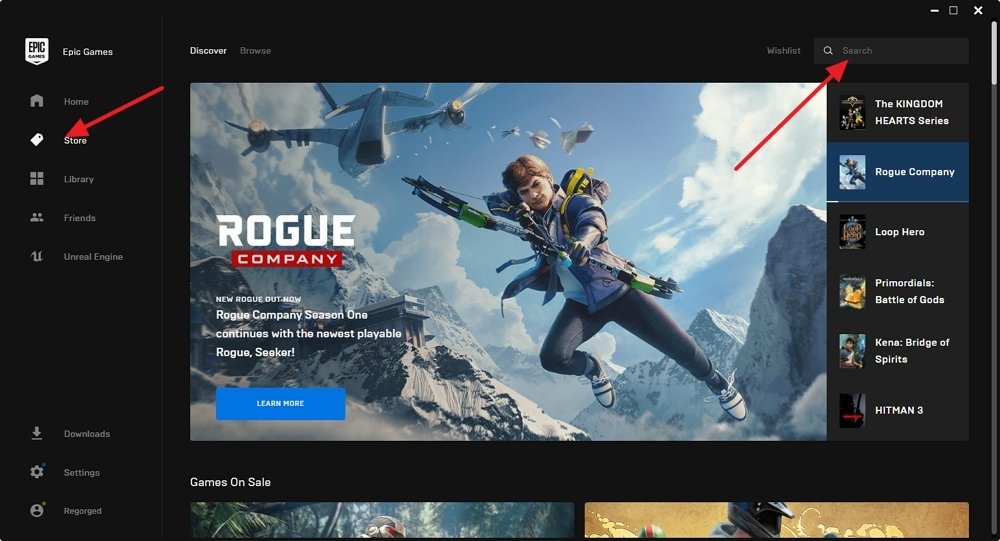 Epic Games Store installed
This result will appear. Click on it: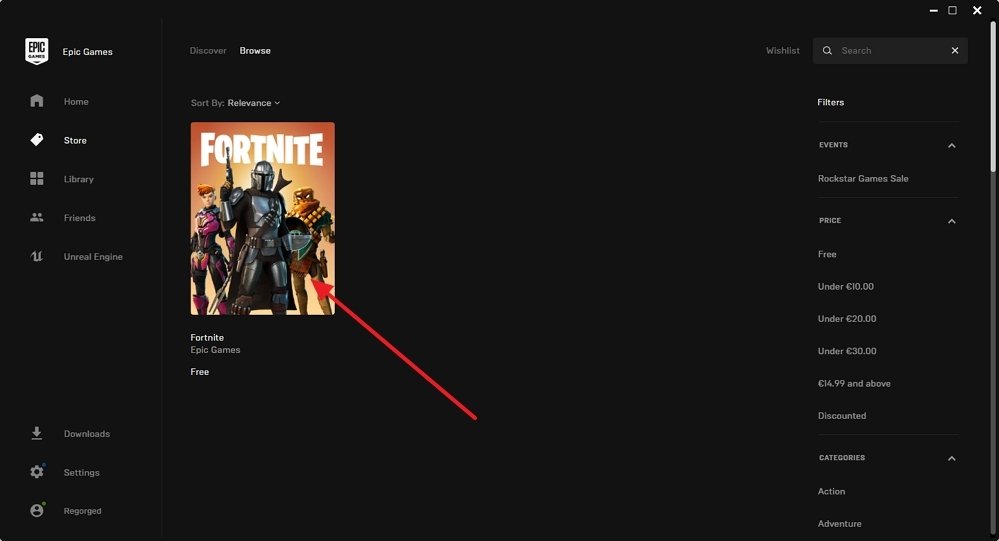 Search results for Fortnite
Scroll down until you reach the Editions section. The one you are interested in is the standard one, which usually has a season number associated with it. Click Get to add it to your library (in our case, we already have the game):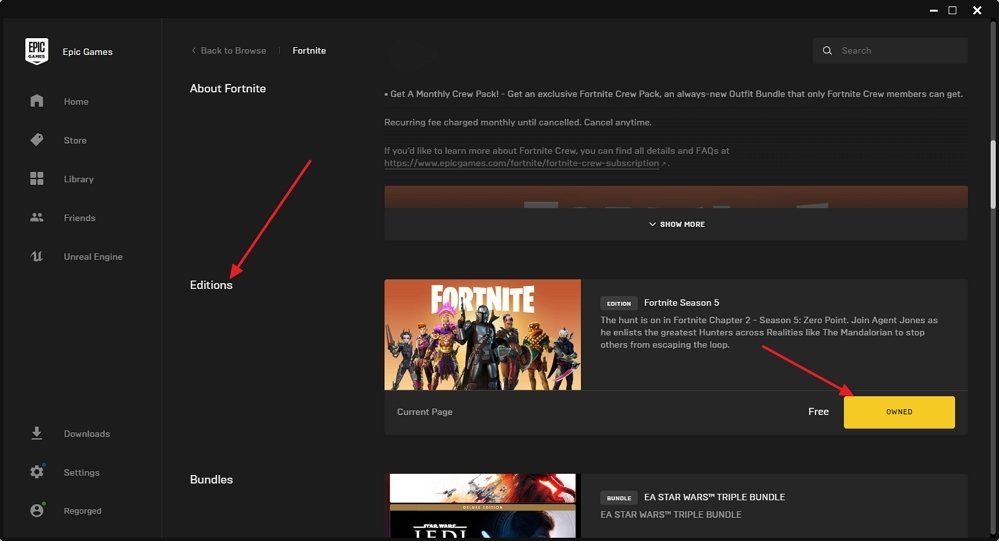 Installation of Fortnite's free version
After confirming your order, Fortnite will appear in your Epic Games Store library. To check it, click on the Library section. You will see that the game appears in gray: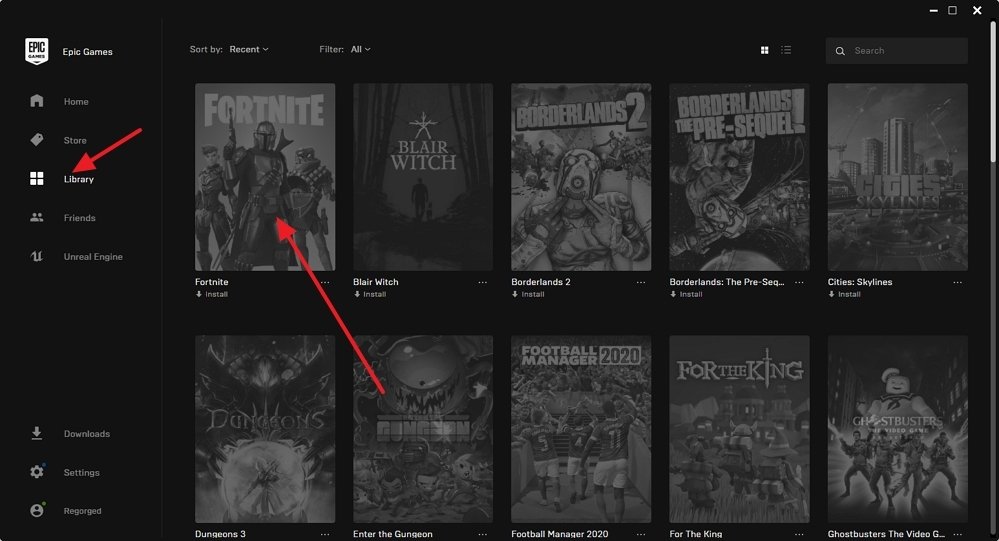 Fortnite added to our library
This is because it is not yet installed. If you click on the cover of the game, a location to install it will appear on the screen. If we are satisfied, we click on Install: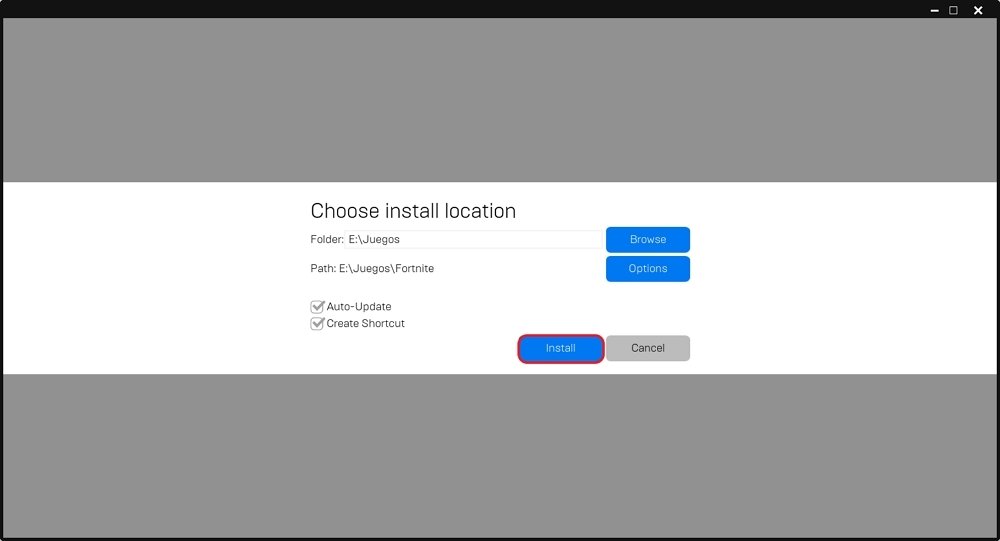 Fortnite's installation screen
From here, the Epic Games Store itself will take care of the rest of the process for us. Once the installation is complete, we will be able to play Fortnite.