The popularity of TikTok is currently through the roof. If you want to have this social network installed on your device, in this article, we show you how you can do it. If you read this guide, you will know two alternative ways to install the official TikTok version.
How to install TikTok from Malavida
To start the installation, on this page, you must tap on the Download button, just below. Once you are in the tab of the application, tap again on Download.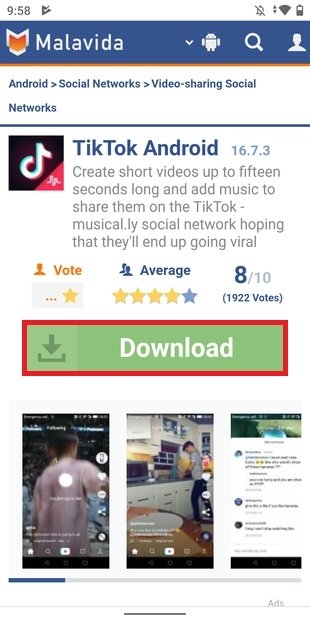 TikTok's download page on Malavida
Then, use the Download button to start the download.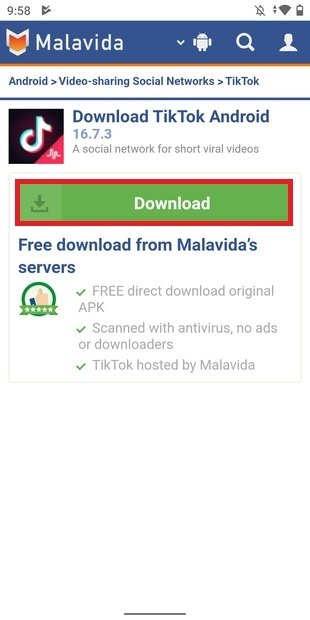 Start downloading TikTok
Once successfully completed, tap on Open to open the installation file or APK.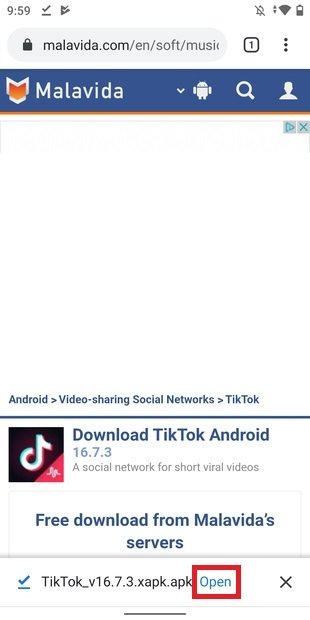 Open the installation file
Now, tap on Install to start the process.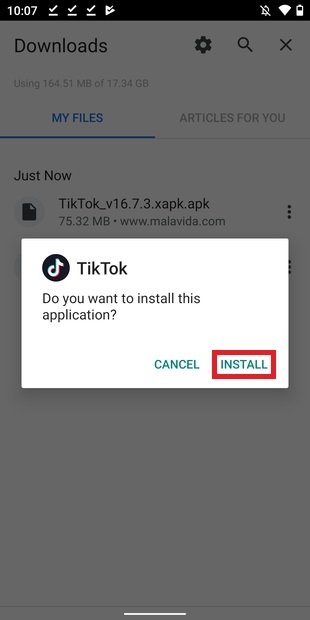 Start installing the APK
Once the process is finished, you can use Open to start the application.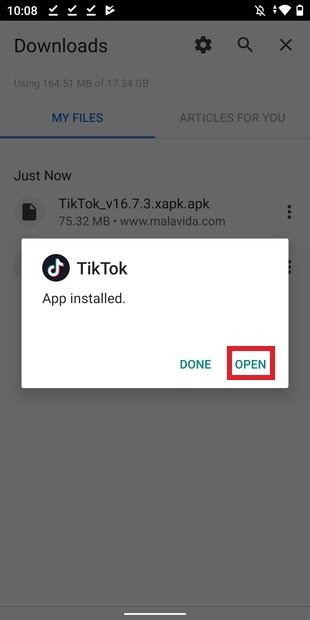 Open the app you've just installed
How to install TikTok from Google Play
As an alternative method, you can install TikTok from Google Play, the official Android application store. The process is no different from that of any other application, so it is quite simple. Open Google Play and search for TikTok in the top text box.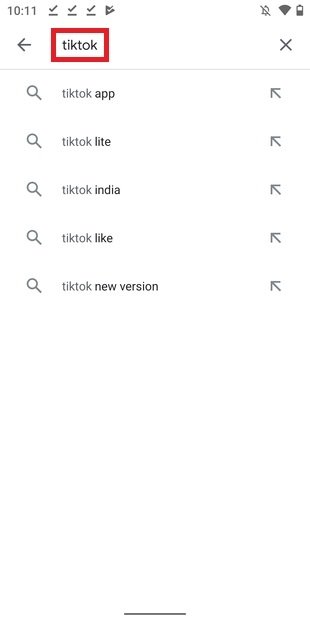 Search for TikTok in Google Play
In the search results, choose the first one.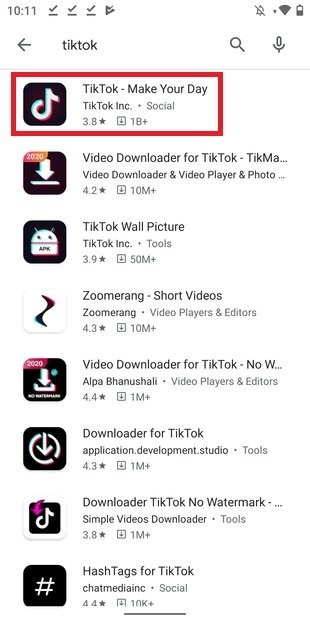 Search results
Tap on the green Install button.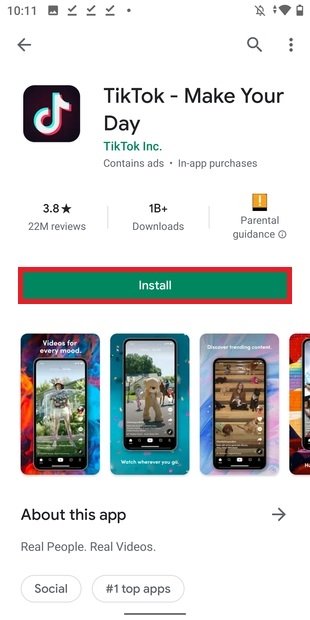 Install from Google Play
You can open the application right after the process is finished. Do it by tapping on Open.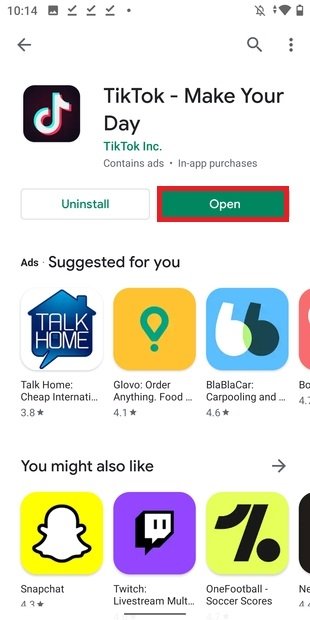 Open TikTok from Google Play
As you have seen, both installation methods are simple and let us enjoy the latest version of this popular short video application. Both processes are completely safe, although we recommend the first one since Google Play does not always offer the latest version of the apps available.