Are you new to TikTok and do not know who to follow? The truth is that an increasing number of celebrities are in TikTok. However, you can start by following the most popular profiles. In the following list, we show you the five TikTok users with the most followers.
Charli D'Amelio
Charli D'Amelio is an American dancer with the most popular TikTok profile. Born in 2004, she started her career in TikTok in 2019. Currently, she has over 70 million followers. Her content is closely related to dance, although her videos are usually very personal.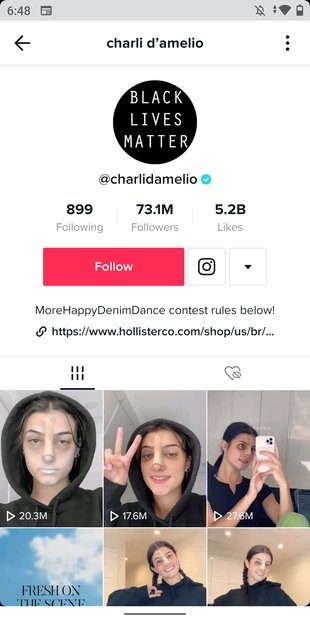 Charli Damelio
Addison Rae
Addison Rae, born in 2000 in the United States, has over 50 million followers. She is known, mainly, for making music videos focused on dance. Her profile is active since 2019.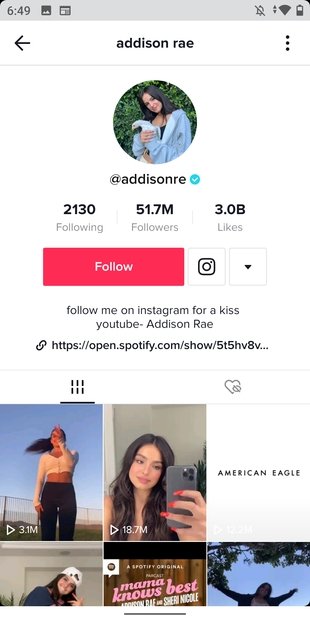 Addison Rae
Zach King
Having over 45 million followers, Zach King has the third most popular profile of TikTok. This American was born in 1990 and, unlike other users, he was already known previously on other social networks, such as YouTube and Vine. He is an actor and filmmaker.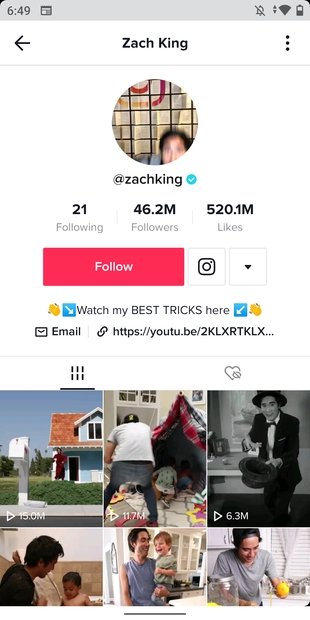 Zach King
Loren Gray
Loren Gray is a singer born in April 2002 in the United States. She is also active in other social networks, such as YouTube, and was originally a user of Musical.ly. Some of her records have been published on the Virgin Records label. In February 2020, she participated in the song "The Man" by Taylor Swift.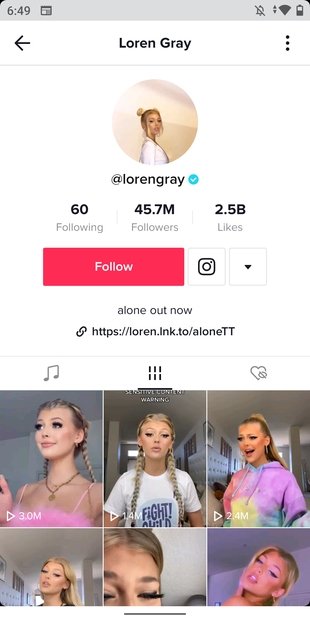 Loren Gray
Riyaz
With over 40 million followers, Ryzan is the only user on the list who is not from the United States. This actor, born in India, shares content related to his experiences with good humor.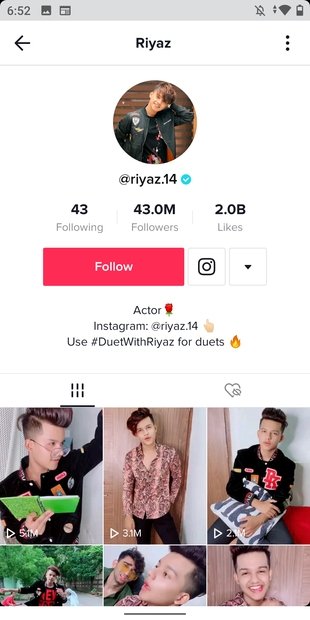 Ryzan