Because of its popularity, WhatsApp may seem unrivaled. However, there are lots of other alternatives ready to take away his prominent position. One of them is LINE, a great communication tool that goes far beyond just sending text messages. Created in Japan in 2011, it currently has about 400 million users. Is it a serious rival for the American platform? Here is the answer.
How WhatsApp and LINE are similar
Both applications share the basic functionality of sending text messages. So, when comparing their interfaces, the first similarities are immediately evident. Both of them have a chat list that lets us quickly access the latest conversations.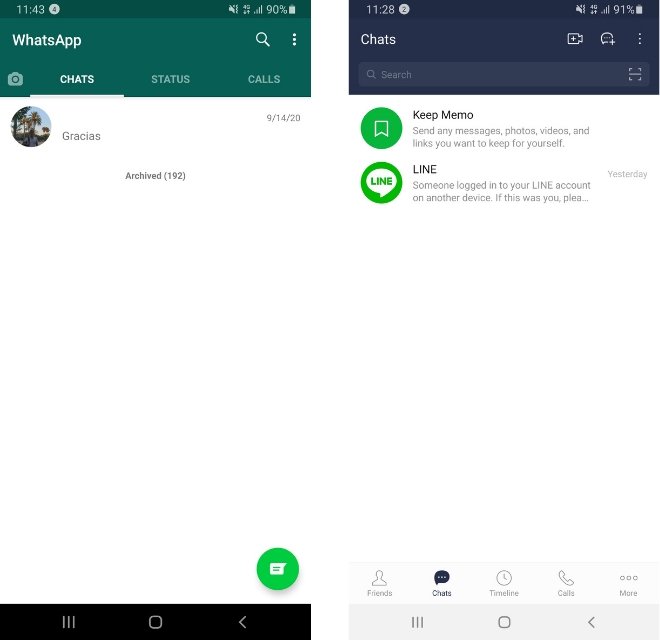 Chat list
Something similar happens with the call list. Both are capable of making calls and video calls using our Internet connection. In the same way as any other phone application, it is possible to easily check incoming, outgoing, and missed calls.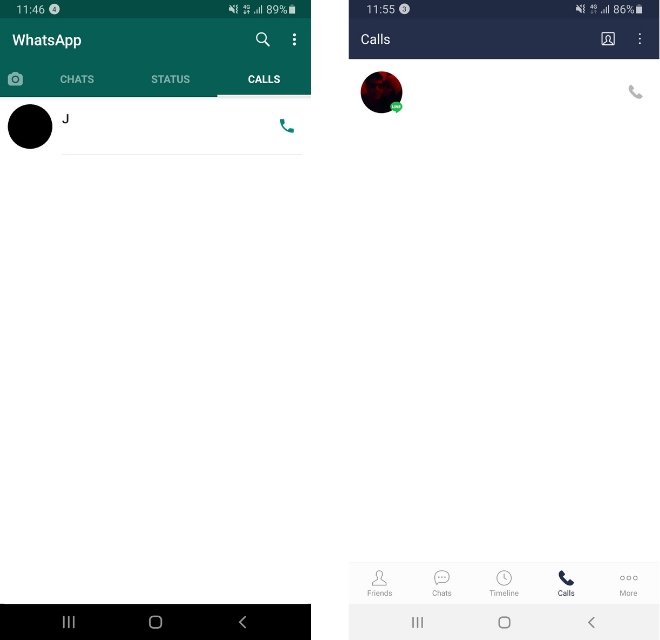 Call list
On the other hand, their respective settings menus are very similar. The basic settings are available in both applications, giving the possibility to modify the behavior of the notifications, change the profile picture, and even write a phrase showing our status.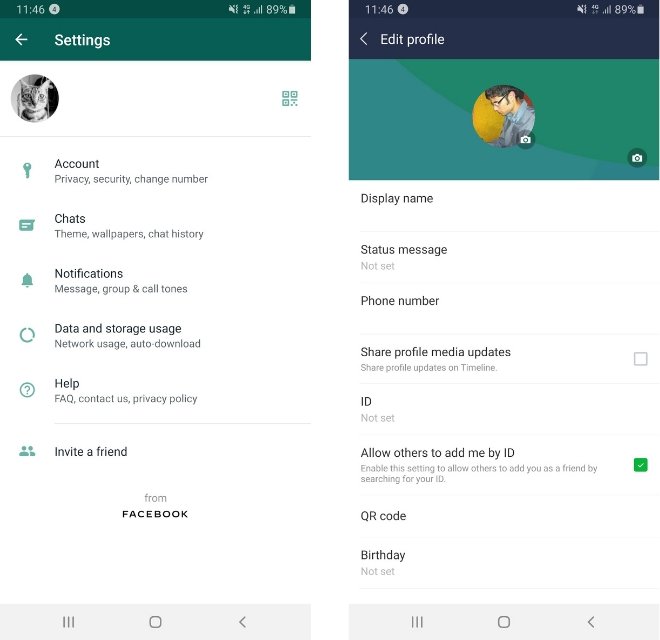 Profile management and settings menu
We cannot deny that the WhatsApp's Status section, which lets the user publish temporary content that disappears after 24 hours, is very similar to LINE's Timeline. The latter, by the way, offers in this section some features typical of TikTok or Instagram, such as interactive filters.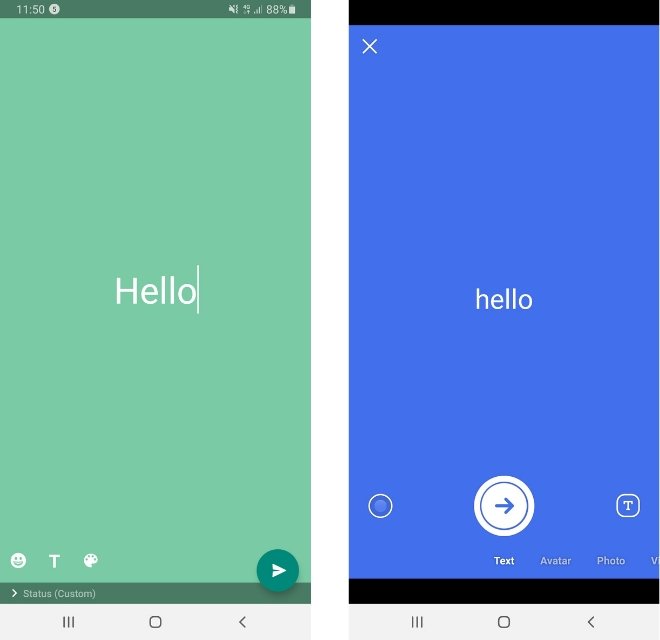 Status creation in both applications
Sending files, photos and videos is possible in both applications. WhatsApp is limited to 100 MB. However, although LINE has no limit, it will only store in the cloud for 30 days those files over 50 MB. It is important to mention that the Japanese alternative compresses in a ZIP folder the files that it considers not compatible. In practice, both WhatsApp and LINE are capable of sending any type of file.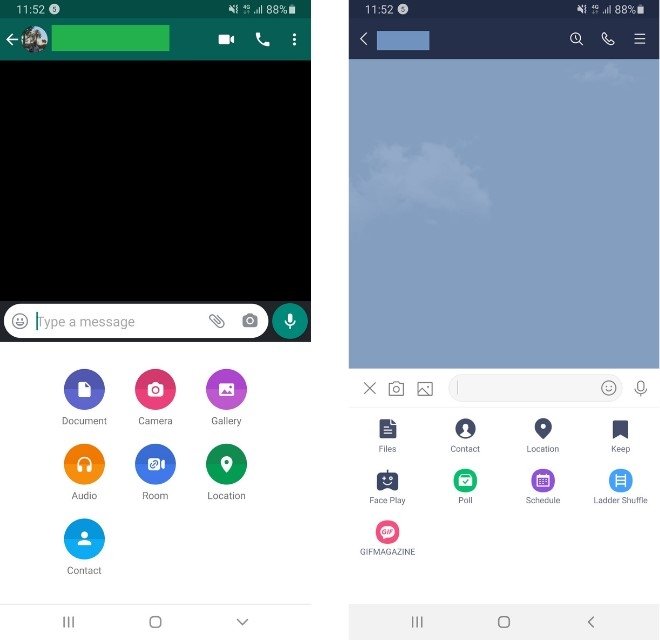 Share options
When it comes to security and privacy, you should know that end-to-end encryption is present on both of these platforms. For WhatsApp, we find the Open Whisper System protocol, used by other similar apps such as Signal. LINE, on the other hand, uses E2EE to encrypt its communications. This protection is active by default in WhatsApp and LINE but, curiously, in the second one, it can be deactivated. In any case, only the sender and the receiver will know the messages' content.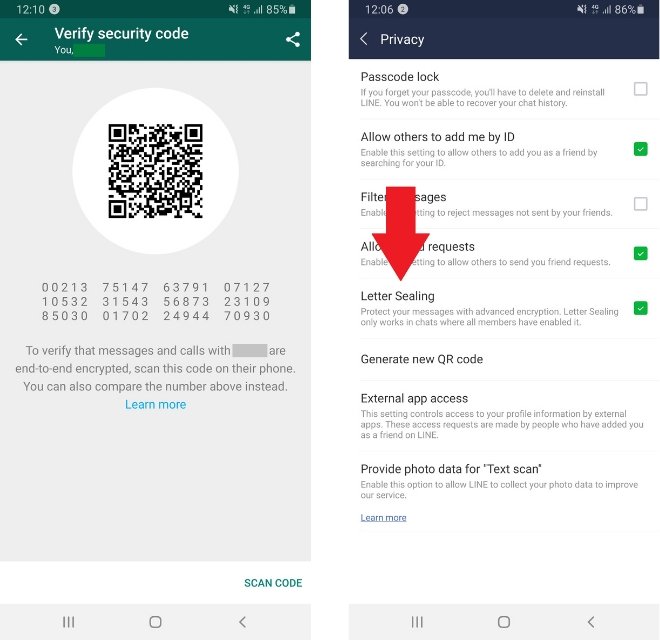 End-to-end encryption
Finally, you should know that both are free and available in most stores, such as Google Play or the App Store. Of course, at Malavida, you will also find a completely safe download link to the latest version of each.
How WhatsApp and LINE differ
The differences between WhatsApp and LINE appear when we start looking at the advanced features of each. The first is an application focused on communication, including text messages, calls, and video calls. LINE, on the other hand, has diversified its services and offers the user a bunch of very interesting features. A good example of this is Line Pay, as it lets the user pay at virtually any establishment. It is indeed popular only in certain markets, but it clearly makes the difference from WhatsApp.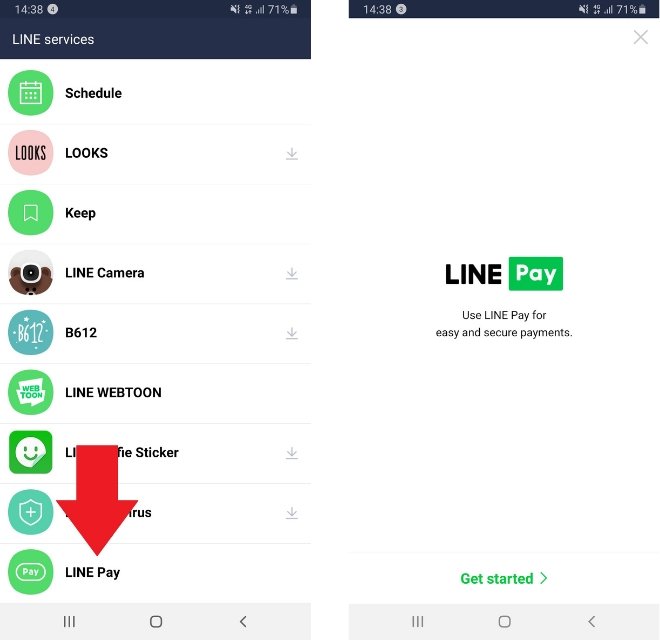 LINE Pay
The options are varied. For example, the Japanese company has even launched its own antivirus.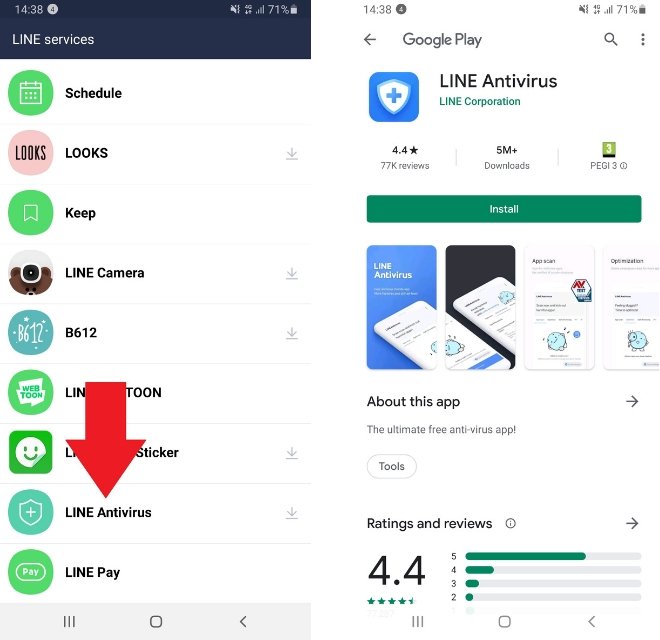 LINE Antivirus
Similar to Telegram, LINE's Keep Memo function supports the storage of messages, photos, videos, and links in a personal space, synchronized between several devices thanks to its cloud-based system. WhatsApp offers nothing similar, being the star messages the most similar function.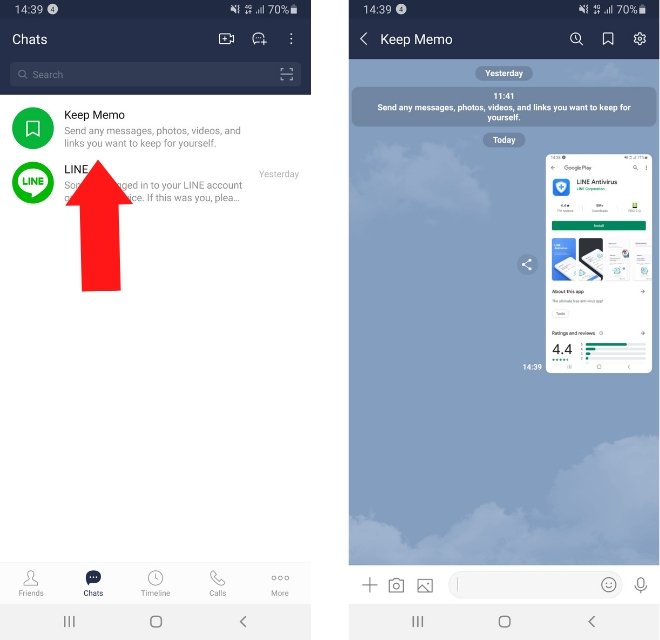 Line Keep Memo
Also, LINE has games, specific camera applications, a list of official accounts, sticker creator, and tons of features that surpass its American competitor.
About this, although the fact that both of them have a sticker stock may look like a similarity, the truth is that they pursue very different philosophies. WhatsApp lets you download these graphic elements for free. However, LINE has a complete store where thanks to some virtual coins bought with real money, the user can acquire its own stickers. In fact, this is one of the main sources of income for LINE.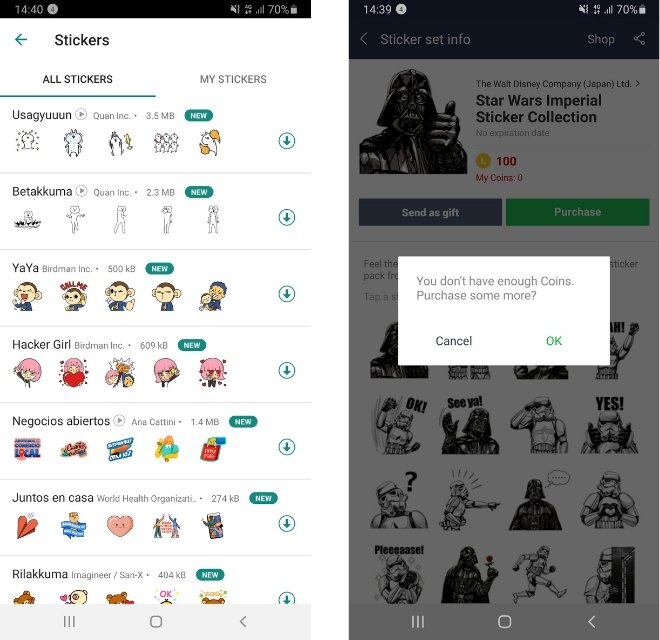 Non-free sticker store
Finally, both let you create groups or make group calls, but each sets certain limits. WhatsApp supports groups of up to 256 people and LINE up to 499. Also, group calls are limited to a maximum of 8 and 200 participants, respectively. Here, the differences are obvious.
WhatsApp or LINE: which one do I take
The two applications analyzed in this article converge on the most basic functions. Both can establish communication between two or more people through chats, groups, calls, and video calls. It is a fact that WhatsApp developers have been significantly conservative in adding new features, and on many occasions, have been accused of being late. LINE, on the other hand, makes available to the user not only the most basic functions but also a group of services and applications that enrich the experience in an outstanding way.
In short, if you want a really advanced messaging application, LINE is the best choice. If you prefer simplicity and ease of use, you should use WhatsApp. Moreover, it is clear that each has become popular in very specific markets. Because of this, your choice may be conditioned by the number of contacts available in each.