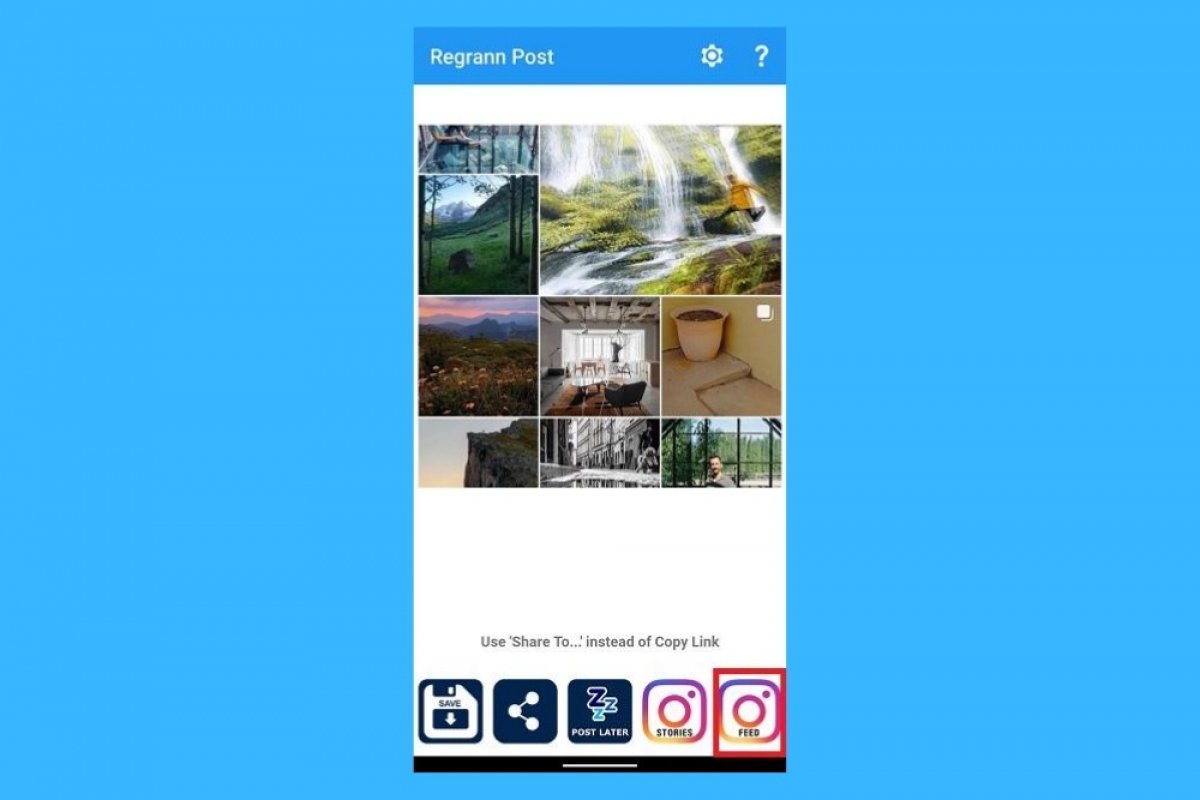 An action that is so simple on other social networks of the likes of Facebook and Twitter, such as reposting publications by other users, on Instagram it isn't easy at all. To be able to regram or repost on Instagram, we have to resort to some sort of complementary application.
Therefore, you should go to Malavida's search engine and type in Repost. You'll find the app called Repost the APK of which you can download directly from the web. It's an application with one main function: to repost or regram photos and videos on this social network. This application offers us a simple method to republish both photos and videos found on different profiles. It also offers us certain features that can be very eye-catching for many users:
Doesn't save usernames or passwords and doesn't publish anything in our name.
We can apply watermarks to add copyrights to our posts.
Allows us to quickly share photos on other social channels: WhatsApp, Facebook, Viber…
Lets us scroll through our Instagram timeline updates.
Browse through publications and users applying search methods such as keywords or hashtag and repost with a view that's very similar to the social network's native layout.
Regram easily from your news feed and your likes.
When it comes to downloading and installing an app of this nature, it's important to choose a trustworthy option and in this case, this app guarantees that all your data will be safe. It's something to be taken into account because you're going to have to share private information from your account with this app and some applications of the kind can be full of malware.