Doing live on Instagram is very easy, but controlling all the comments that can appear while you do it is not so easy. Therefore, the app has recently added the option to add a moderator to these live videos, something that lets creators maintain a positive and respectful environment. We tell you how to activate it, step by step so that you can have the option of using this useful tool.
Instagram: how to add a moderator to your live feeds
The first thing you need to do is to start a live video. To do this, open the Instagram app and tap on the + button located on the top bar of the screen. When you do so, a series of options will be displayed, among which you must choose the "Live" option.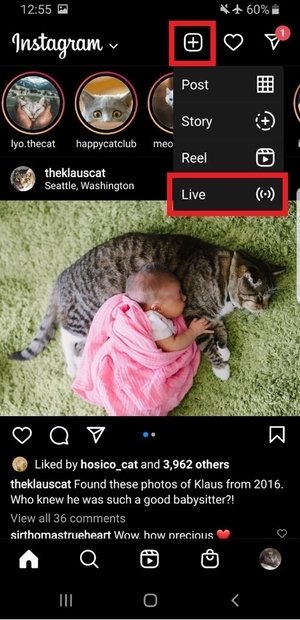 Open Instagram and start a live video
Once you are there, you can configure any parameter of the live show before launching it, and once you are on the air and the comment box appears at the bottom of the screen, tap on the ellipses.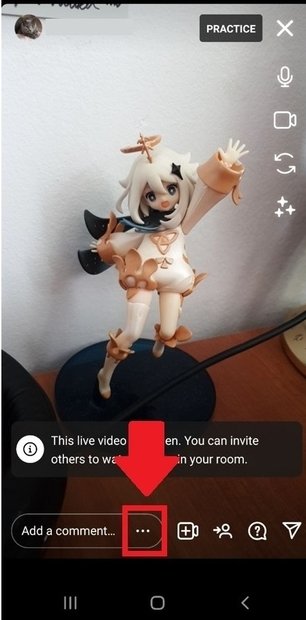 Press on the three dots, next to the comments
Here, you can access several options related to live, so tap on the one that mentions the Add moderator to advance to the next step.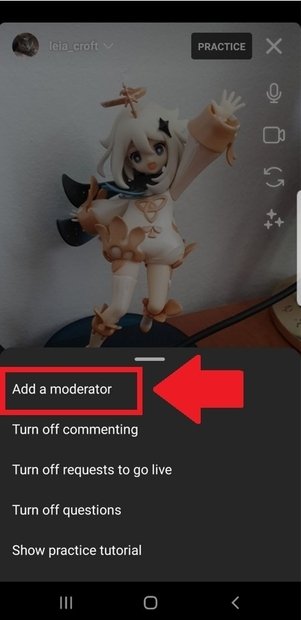 Select the option to add a moderator
The last step is to choose the person or account that will act as moderator, something you will have to do by looking for whoever you want among your acquaintances or among those who are watching the live broadcast at that moment.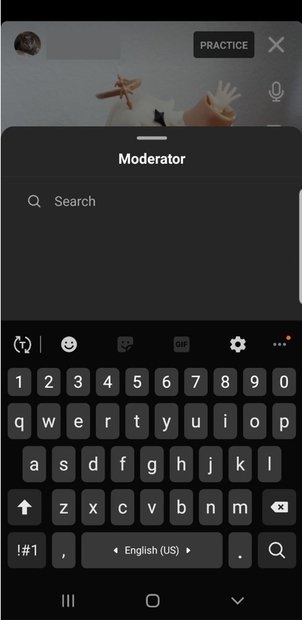 Choose the person you want to assign as a moderator
Thus, the chosen person will be able to delete the comments considered inappropriate during your live broadcast, something that will be very useful for you to concentrate on your work and not worry about what may happen with the written reaction from your viewers. Specifically, the functions of the moderator are to report comments, remove viewers from the live feed, and hide comments for a viewer. All of this will appear in a drop-down menu with these options when the moderator taps on a comment or account during the live stream, so nothing will be missed.
Adding a moderator to Instagram live, step by step
Open Instagram and start a live video
Tap on the ellipses next to the comments
Select the Add a moderator option
Choose the person you want as a moderator