Creating new locations on Instagram is not possible from its official app. The reason is that this social network uses the Facebook location database. So, if you want to add a custom location, all you have to do is install its application and log in with your account. To get a secure copy of the Facebook APK, tap on the link provided on this page.
After logging into your Facebook account, tap on What's on your mind? to create a new post.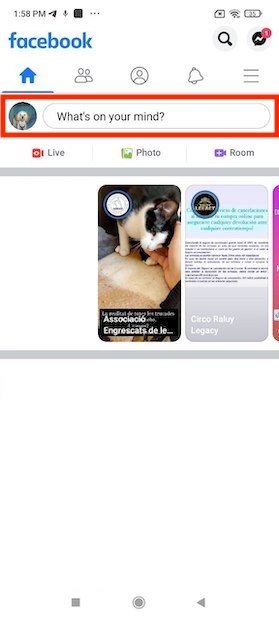 Create a new post
Then, take a look at the list of options below. There, you will need to tap on the Check in button to continue. With this step, what you are doing is asking Facebook to add a location to your post.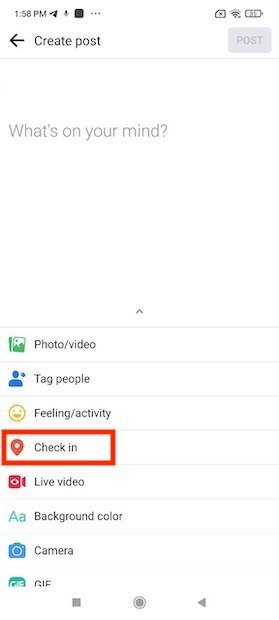 Register your location
When the list of locations appears, scroll to the end to display the Add a new place button. Tap on it to continue.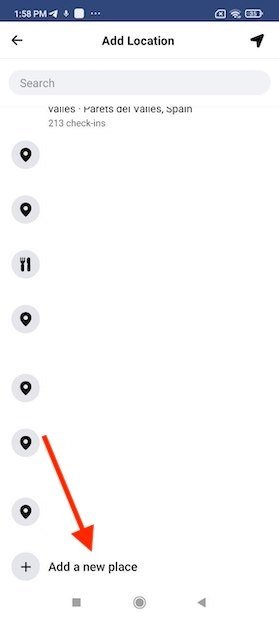 Add a new place
At this point, you can create a custom site on Facebook. Enter the name you prefer, the address, and the town where it is located. These last two data are optional, although they will let you find your location more accurately if there is more than one with the same name. To confirm that all the data provided is correct, tap on Save Custom Place.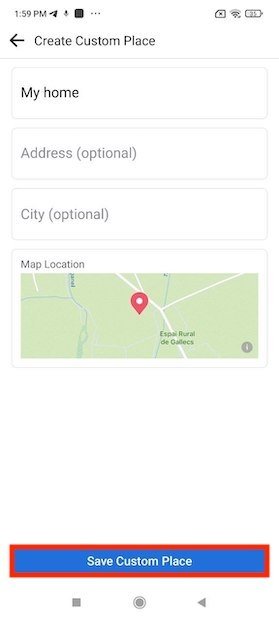 Add the name and locate it on the map
Finalize the publication to confirm the creation of the custom site. As you can see in the following screenshot, it will appear attached to your publication.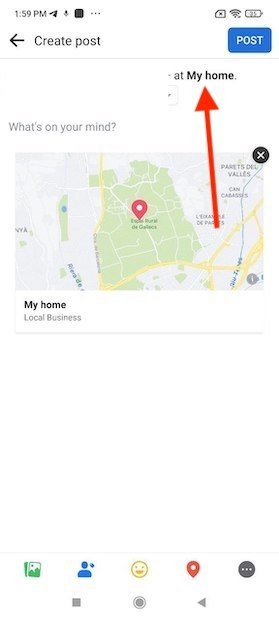 Create the post
Having taken these steps, the location will have been recorded in the Facebook location database. However, it may take some time for it to appear on Instagram. One way to speed up the process is to share the new location with your friends. Simply locate the publication you have created and tap on the map.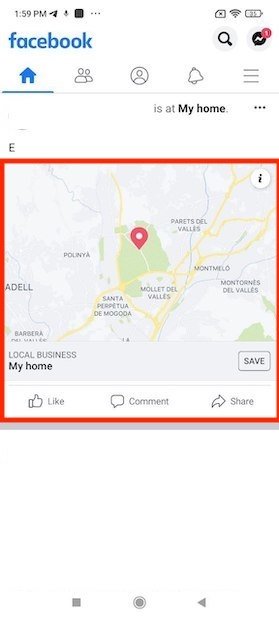 Open the new place created
Tap on the three dots menu, and use the Share command to continue.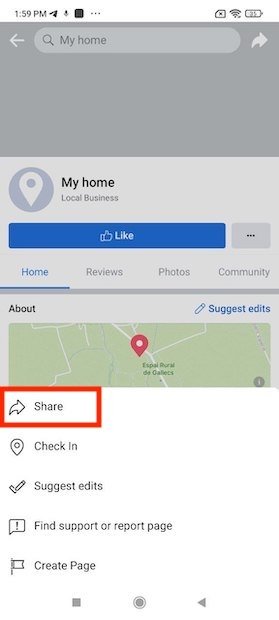 Share with other users
Return later to Instagram to check that the new location has been registered.