Creating an Instagram account is a really easy process. This can be done from the official application of the social network. On the main screen, you must tap on the Sign-up button at the bottom of the screen, and then, choose a method to create your new account.
You can choose to use your Facebook account with the Log In with Facebook button. If you do not have a Facebook account or do not wish to link both profiles, tap on Sign Up with Email Address or Phone Number. The process shown below corresponds to the latter option.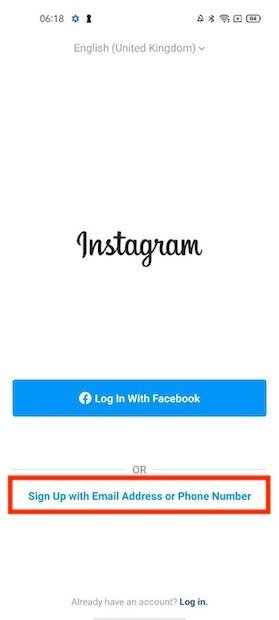 Create an account with your email or phone number
Enter your phone number or email to continue.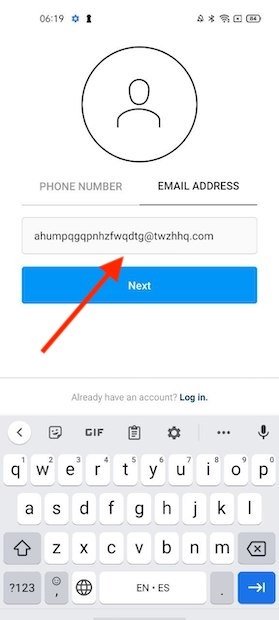 Type in your email
Instagram will send you a verification code. Type it in the following text field and tap Next.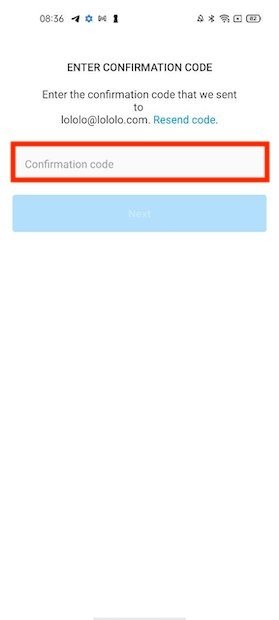 Enter the confirmation code
Then, you will have to provide some personal information. First, your name and password. Then, your age. After specifying your date of birth, tap Next.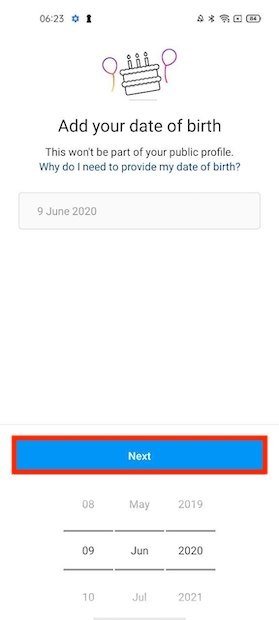 Indicate your age
Instagram will have generated a username for your profile. You can change it by tapping on Change username or proceed with the registration with Sign Up.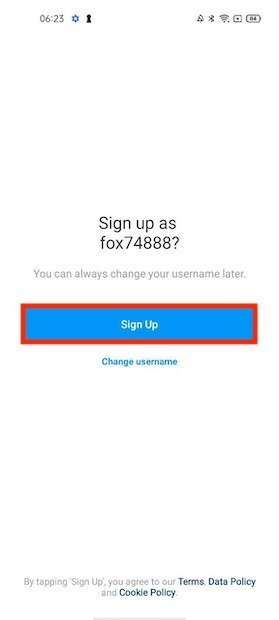 Log in with your account
Instagram will insist on asking you to connect your Facebook account. You can skip this step with the Skip button.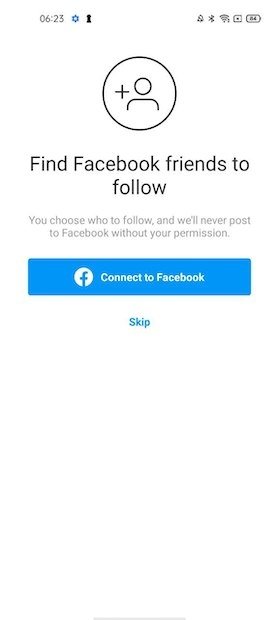 Sync your Facebook account
On the next screen, you will be able to upload a profile picture. It is also possible to skip this task and perform it later.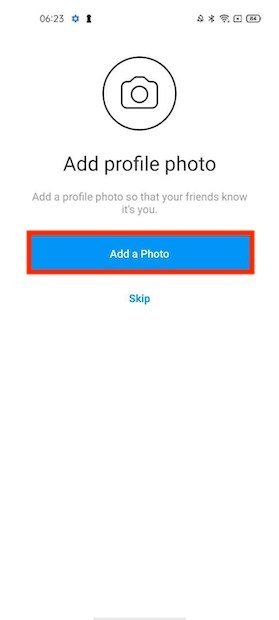 Add a profile picture
Before we finish, you will see some suggestions of accounts that you may be interested in following. It is the ideal way to fill your news page with content.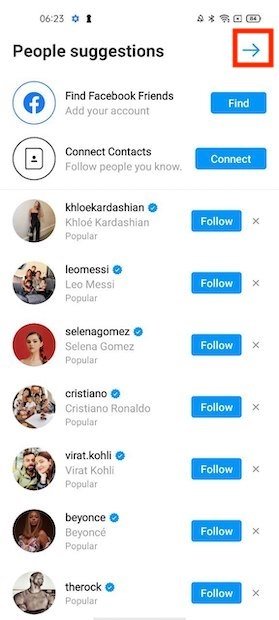 Follow accounts
At this point, you already have an active Instagram account. Visit your profile to edit it. To do so, tap on the Edit profile button.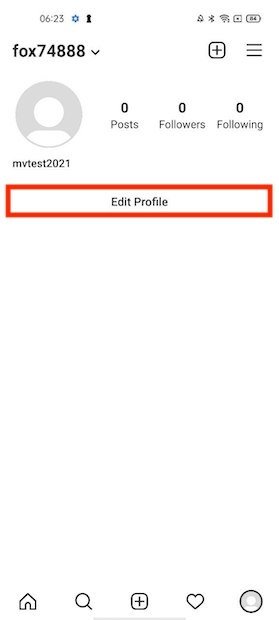 Edit your profile
In the editing area, you have several options, such as changing your profile picture, your name, or username.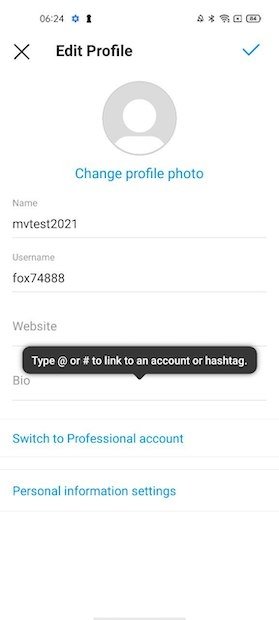 Change your user info
It is also advisable to add a biography explaining a little more about yourself. When you finish completing your profile, do not forget to save your changes.