Instagram is one of the most popular and widely used social networks. It has millions of users from all over the world and is a great place to post your photos, videos, and stories. However, sometimes, it can be overwhelming to expose yourself in this way or even to the point of receiving unwanted comments or insults. If you want to avoid it, we tell you step by step how you can easily disable and hide these comments on your Instagram posts.
There are two main options to achieve this mission that do not involve making your account private or some more significant adjustment of this type. You can disable comments on a new post in particular or in general, thus limiting the option to comment to a group that includes the accounts you follow and/or your followers. Let's start with the first method mentioned before going over the second one.
How to disable comments on a specific post
First, you need to open Instagram from the menu of your smartphone.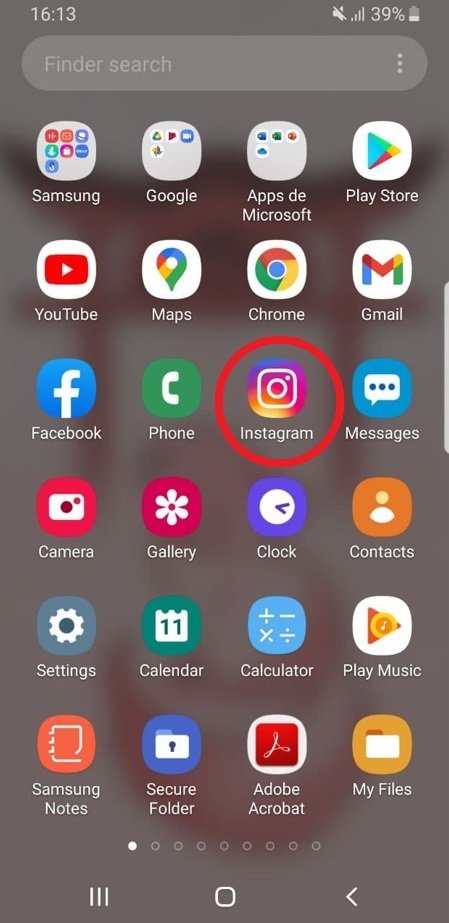 Open the Instagram app
When you are going to upload a post by clicking on the + symbol on the top bar and clicking on "Publish", you will be able to choose any photo you want to upload, as well as its filters or effects.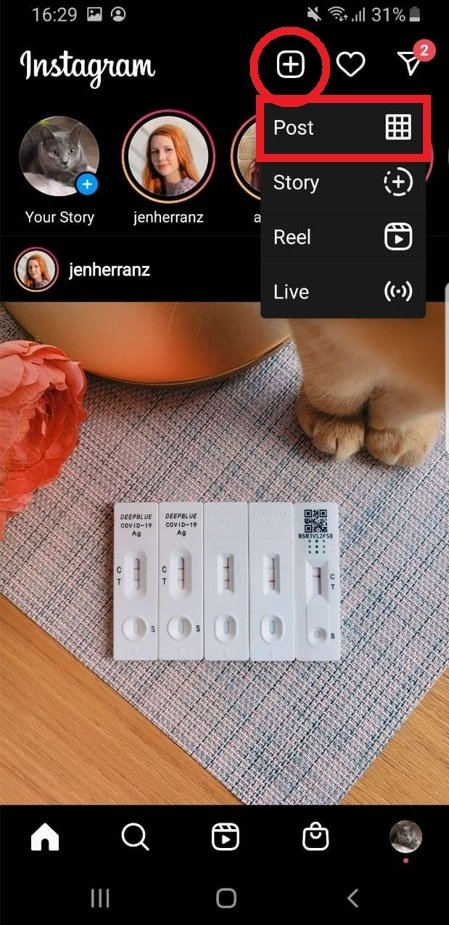 Start posting a publication
Once in the publishing screen, you can find the Advanced Settings option at the bottom of the screen.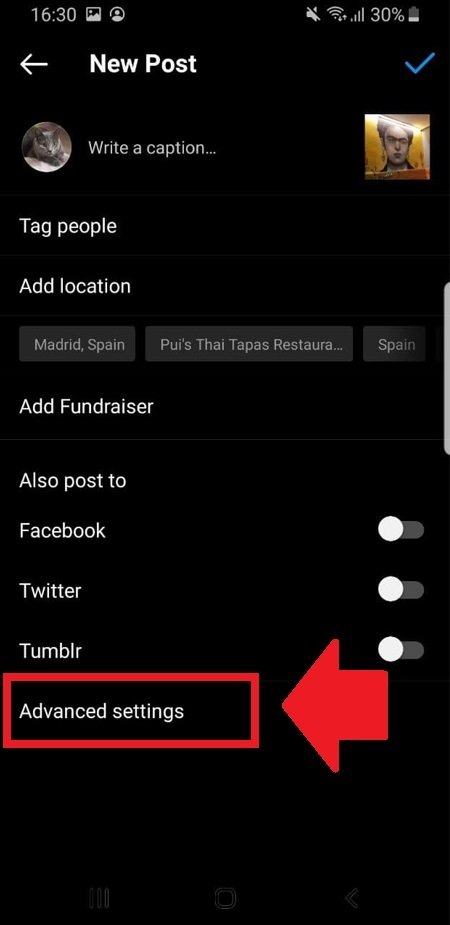 Access the Advanced Settings
There, you will find the "Disable comments" option, which you can activate before publishing the photo to ensure that no one can comment on that particular post, not even your followers or accounts that you follow.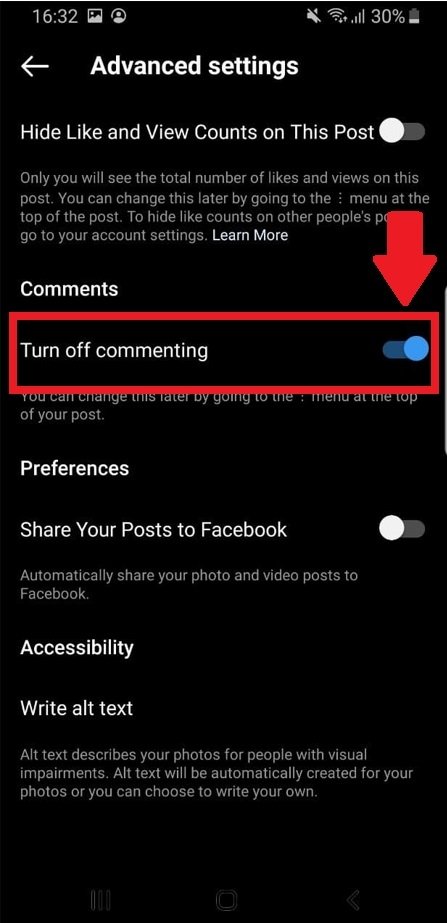 Disable the publication's comments on Instagram
How to disable comments in general
Go back to the Instagram main menu, and once there, tap on your photo in the lower right corner of the screen, and then, on the three horizontal lines in the upper right corner. By doing so, the menu of options will be displayed.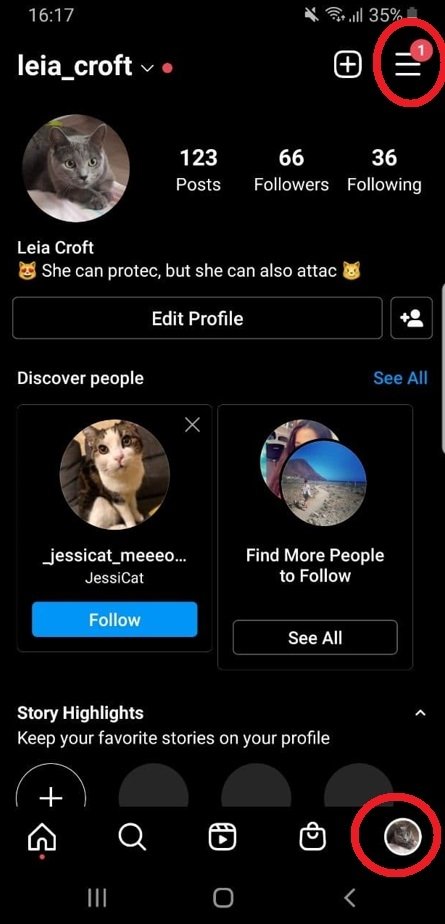 Access your Instagram profile's menu
There, select Settings in the first option to find a list of different options to choose from.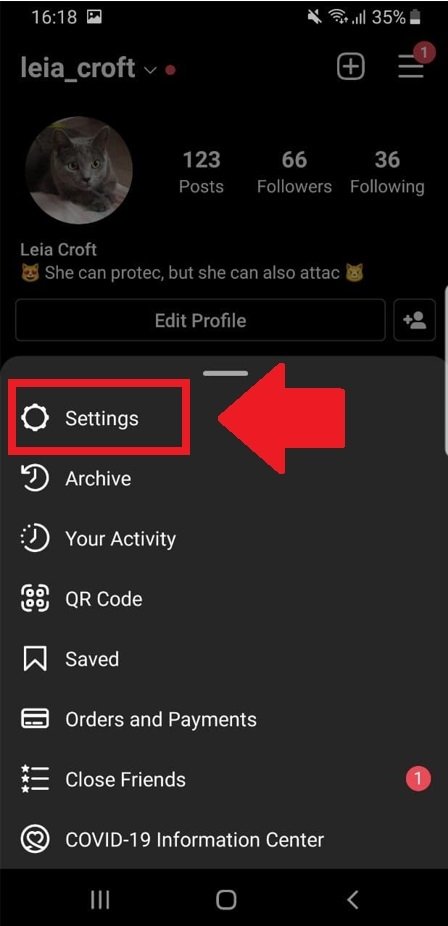 Select the Settings tab
Once there, go to the Privacy to the options.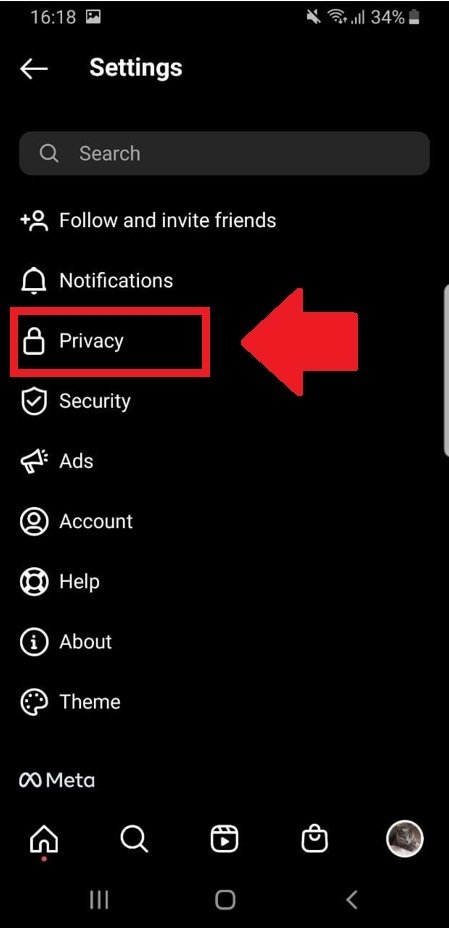 Enter your account's Privacy tab
The one you are interested in is Comments, so tap on it.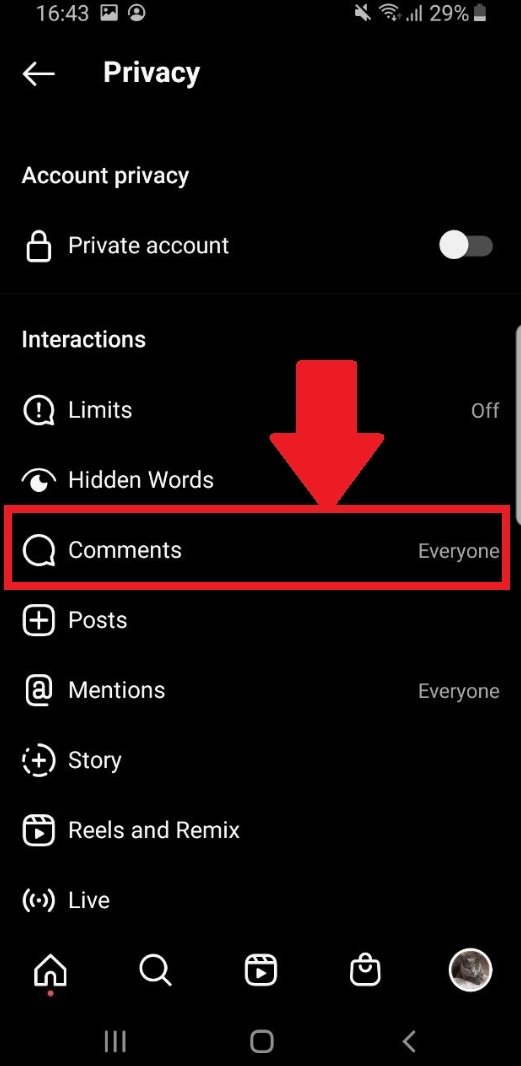 Here you'll find the Comments settings
Once there, you will find two options: "Allow comments from" and "Block comments from". If you want to disable comments permanently by everyone, you have to select the first option.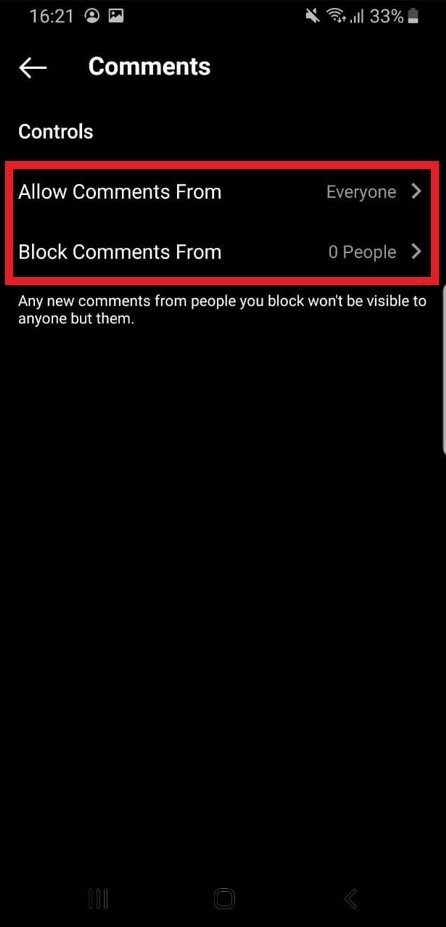 The two options regarding comments on your IG account
In case you have followed this procedure, when you enter this sub-menu, you will find the four available options: Everyone, People you follow and your followers, Accounts you follow, and Followers. Whether you choose either option depends on your preferences, but remember that it is something that can be modified at any time, so you can try out the different functions to see which one you feel more comfortable with.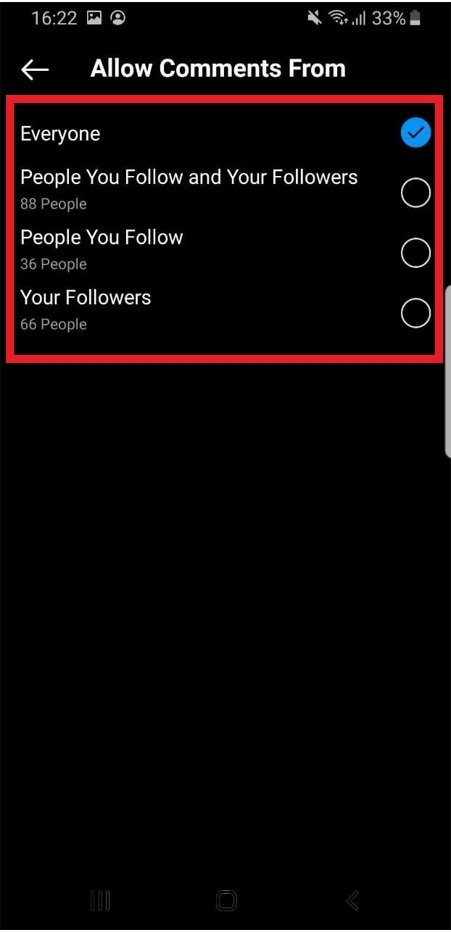 Choose the comment preference option of your choice
Finally, the option to block comments from specific accounts lets you search for the users you want by their @, and thus prevent them from leaving any comments on your posts. This is the recommended option if you already have a hater and want to silence it.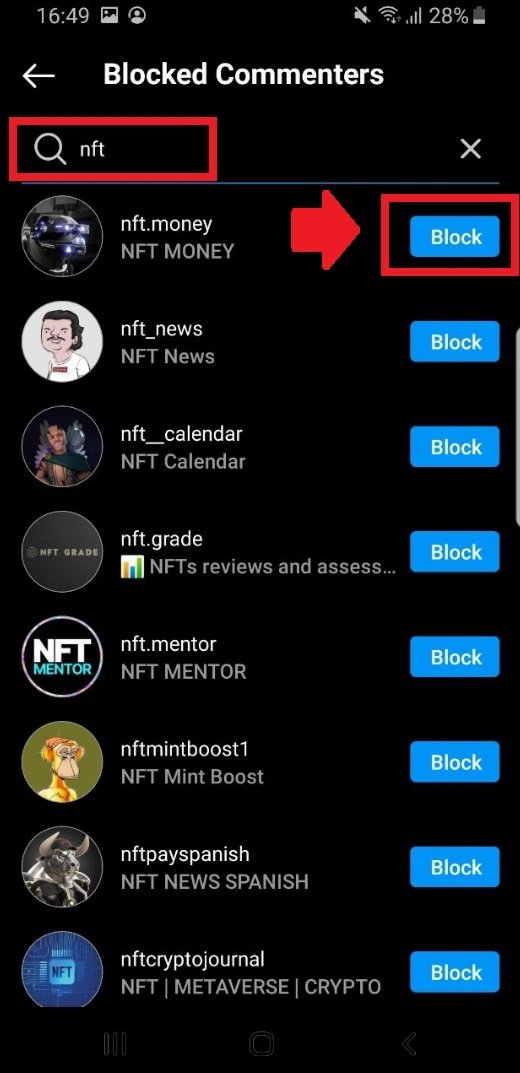 From this tab you can block comments from specific accounts
You can reverse this process at any time, so it is not permanent. This way, you will be able to deactivate unwanted comments on your publications and leave your feed clean and to your liking.