Two-step authentication is a feature that enhances the security of our Instagram account. Once activated, in addition to our credentials, a numerical code will be required, usually received by text message, and will act as a key to unlock the login. This way, even if an unauthorized person manages to discover our password, they will not be able to enter our account without physical access to our phone.
Enabling this feature is recommended in all cases, whether you manage a personal or corporate account. That is why, in the next article, we show you how to do it simply. The first thing you must do is open your profile by tapping on your avatar.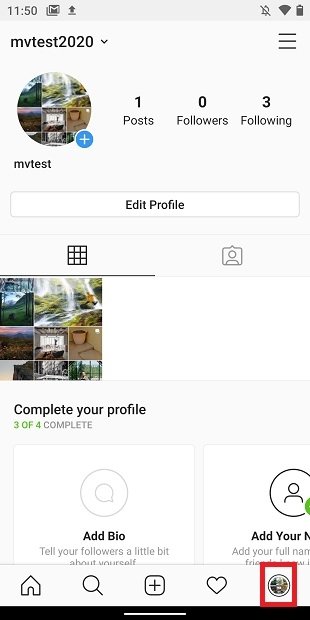 Open your profile
Now, tap on the three horizontal lines to discover the right side menu.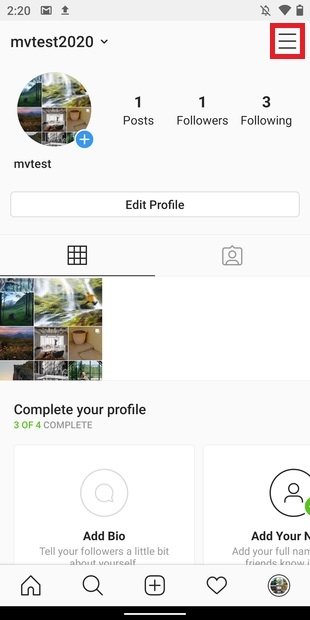 Open the main menu
Tap on Settings to open the Instagram settings.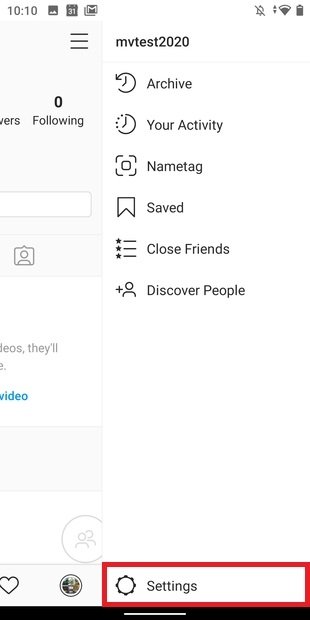 Open Instagram's settings
In the following menu, choose Security.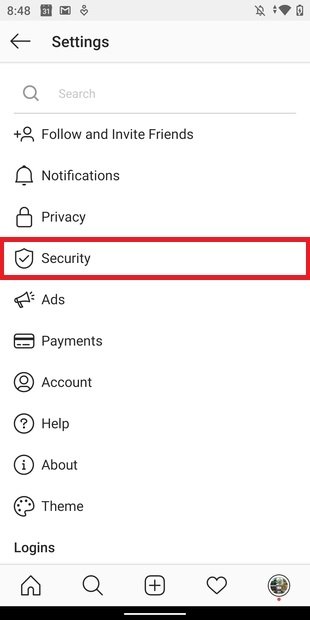 Security settings
Next, open the Two-Factor Authentication section.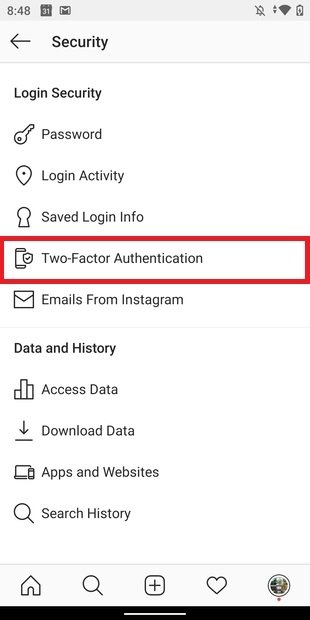 Two-step verification
Then, tap on Get Started.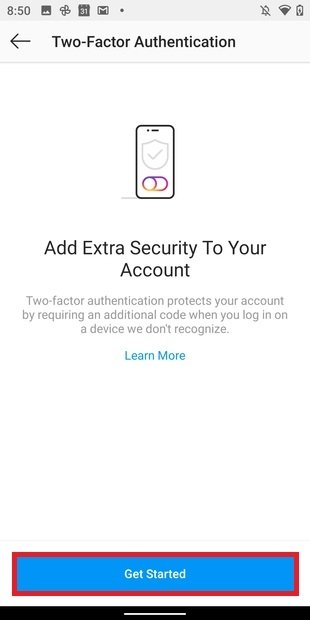 Start the configuration
At this point, Instagram provides two ways to enable a two-step login. On the one hand, to receive your code you can use a third-party application, such as Google Authenticator. On the other hand, the service lets you activate this feature with a phone number. In the latter case, the access code would be received via SMS.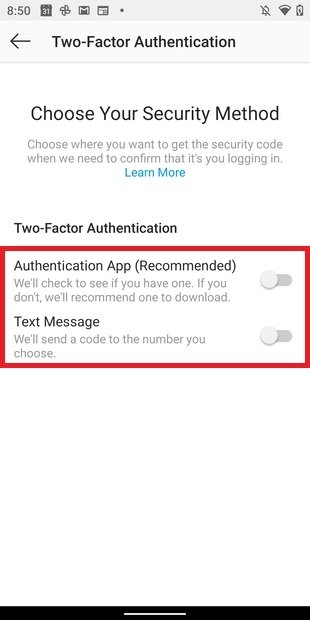 Two-step verification options
If you choose the second option, you will have to enter your phone number if you did not do so when you registered. Keep in mind that the number you use must be personal and no one else must have access to it. Otherwise, two-step authentication would not make much sense. Once activated, every time you log in to another phone, or the web, you will have to enter the code received by SMS or by a third party application.