This may have happened to you more than once. You found an amazing photo or video on Instagram and you want to share it with your fans. One of the best ways to do this is through stories, an increasingly used resource within this social network. The official app for Android lets us send any image to our stories in a simple way. Do you want to know how? Let us reveal it to you in this article.
First, find the image or video you want to share and add to your story.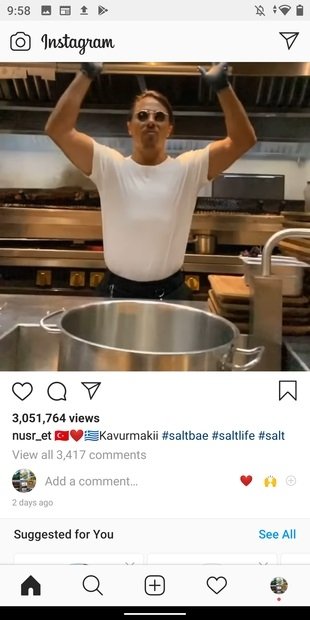 Video to share
Then, tap on the paper plane icon just below the image to start the process.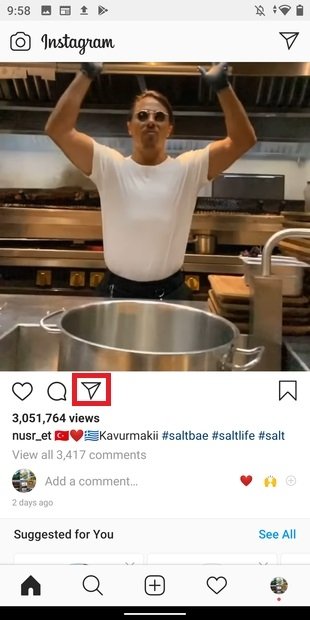 Send content to the story
Next, use the Add post to your story option. This will create a new story with the selected content embedded.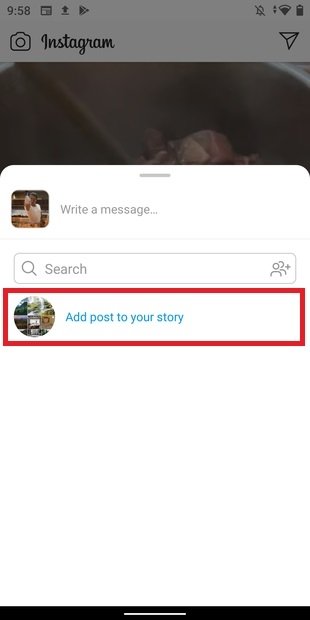 Add to my story
Add the tags, text, or stickers that you think are appropriate. As you can see, when sharing a photo or video in a story, we have the same options. Now, tap on Send to to continue.
Send the story
Use the blue Share button next to the You Story statement. You have the possibility of sending the story to your best friends, with the Close friends option, or to specific accounts, using a direct message.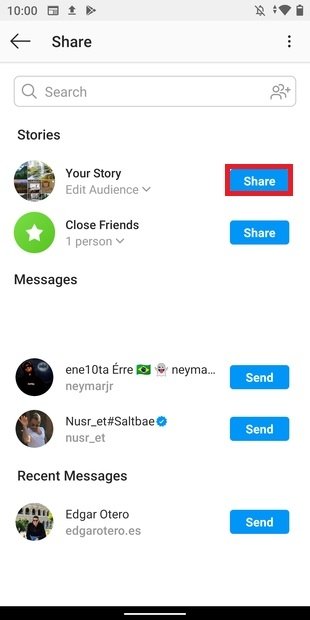 Choose a contact to send the story to
To finish, tap on Done.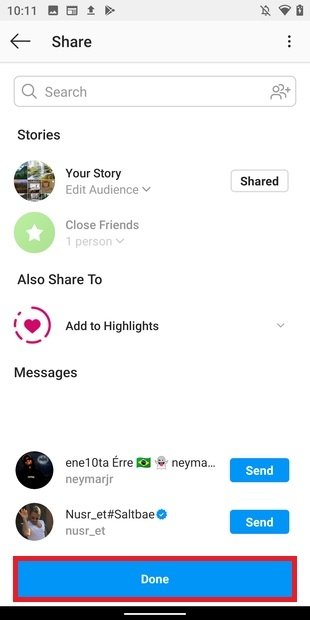 End the publication of the story
After taking these steps, your story will have been published. From that moment on, your user image will be bordered in an orange tone. This confirms that the process has been successfully completed.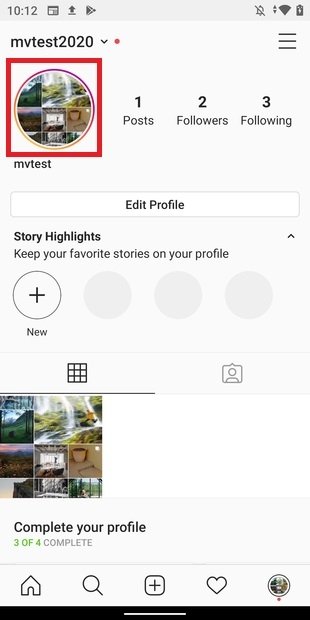 Story published
Remember that when sharing other users' content, they are automatically tagged. Thanks to this, it is possible to achieve interactions with more popular accounts and improve our visibility. Also, we acknowledge the ownership of the image or video and disseminate other people's work.