If you have come this far, you are likely unable to access your Instagram account. This article will find the most common problems faced by users when accessing their profile and their respective solutions.
If you do not remember your password or user name
The most common case is not remembering the user name or password. Instagram helps you to recover this information easily. On the login screen, tap Get help with logging in.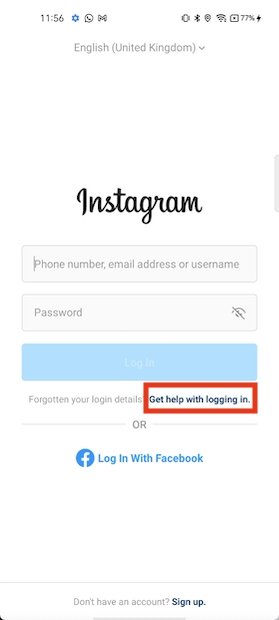 Login screen
Next, enter your username to recover your password. If you do not remember it, it is also possible to indicate the telephone number or e-mail address. TapNext to continue.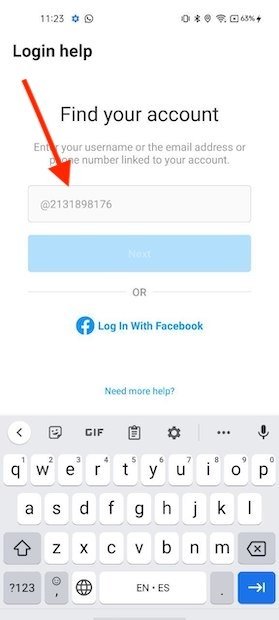 Enter your details
In the next step, specify which method you want to use to reset your password or recover your username.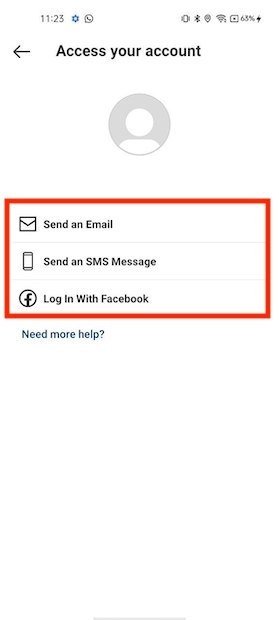 Recovery method
Now, follow the instructions received in the email or text message to reset your password or find out your profile name.
If your password has been stolen
What happens if someone has accessed your account without permission? It is possible to confirm that this is the case thanks to the emails that Instagram sends every time a login occurs. If the location shown in the notice does not correspond to where you live or you have not logged in to your account recently, someone unauthorized may have accessed your profile. In this case, you should change the password. Do it from the email itself, by tapping on the Secure your account here link.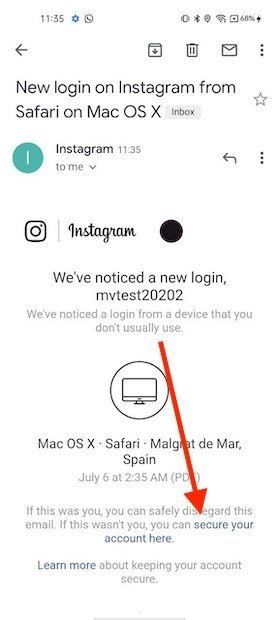 Login notice
Enter a new password. Tap Reset password to confirm.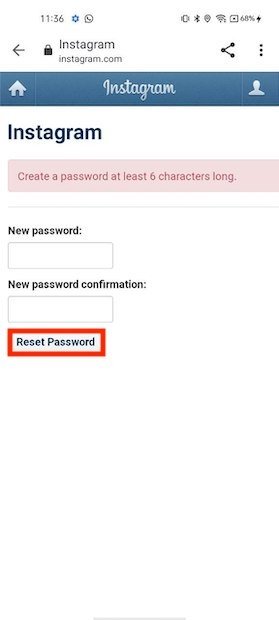 Enter a new password
At that point, Instagram will prompt for the new password to be entered on all devices where you are logged in. In this way, you will have regained control of your profile.
If your account has been suspended
When it comes to recovering a suspended account, the solution is to contact Instagram and ask them to evaluate your case. To do so, visit the Instagram help center using the URL https://help.instagram.com/contact/606967319425038. Then, fill in the form fields that you will see on the screen.
Contact form
Use the Send button to send the information. From that moment on, the only thing you can do is to be patient and wait for the answer.
If you have temporarily deactivated your account
Recovering an account that has been temporarily deactivated is very simple. Just enter your credentials on the main screen.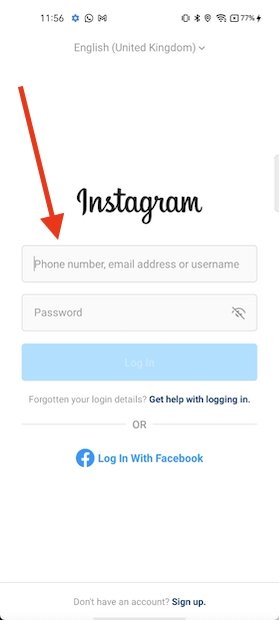 Sign into Instagram
By tapping on the Log In button, your profile will be reactivated in the social network.
If you have permanently deleted your profile
Finally, we talk about recovering those accounts that have been permanently deleted. When a user requests to delete their profile, Instagram preserves it for 30 days. Thus, the owner of the account can recover it if it changes its mind. If you are within that timeframe, log in normally from the Instagram app or website to reset your account. By accessing your profile, the deletion request is canceled.
However, if you requested the deletion of your profile more than one month ago, it is not possible to recover it. In this case, you will have no choice but to create a new account with the same email address, although you will not be able to use the username of your previous account.