In the beginning, Instagram was just a place to upload your pictures. However, this social network has evolved so much that it now even has a complete instant messaging system. Like similar applications such as WhatsApp or Telegram, Instagram also lets you send voice notes to other users. If you are tired of writing and want to communicate through spoken messages and do not know how to do it, you have come to the right place. We show you the whole process step by step.
The first thing you should do is access the Instagram direct message zone. To do this, tap on the paper plane icon in the upper right-hand corner of the home screen.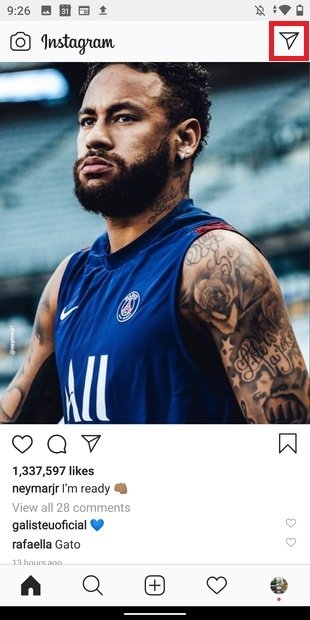 Open direct messages
Then, select the account you want to send the voice note to. If it is not listed, you can use the Search text box to search.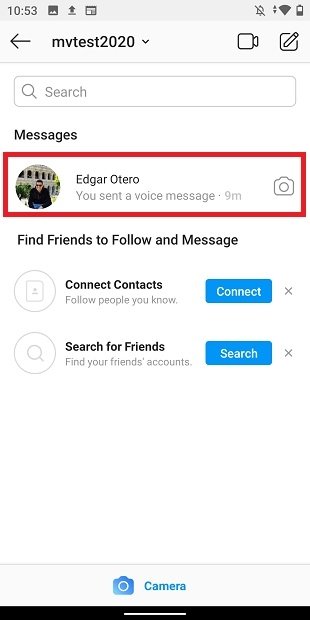 Select the account
Once you are in the chat section, long tap on the microphone icon. You will find it next to the buttons to share stickers and images.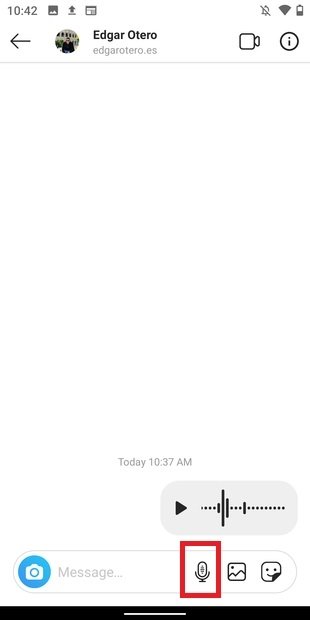 Start recording
Then, you will see that the text box turns blue. Now, it is time to record your message.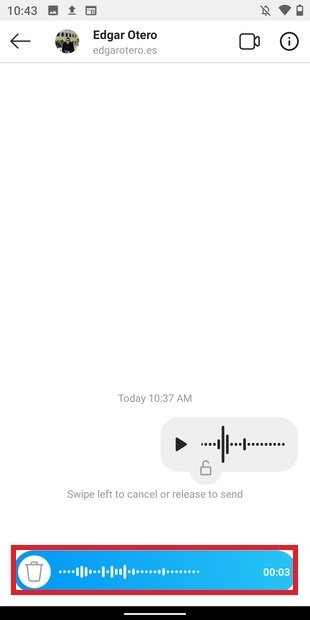 Recording a voice note
To end the recording and send it, lift your finger from the screen. If you have made a mistake and want to start over, slide it into the trash, and remove it. The message will have been deleted.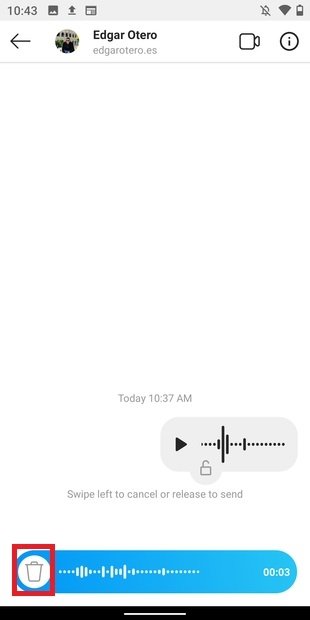 Discarding the voice note
Finally, if the voice note you want to record is long, you can block the recording. To do this, place your finger on the top lock. Once this is done, lift your finger from the screen and continue recording.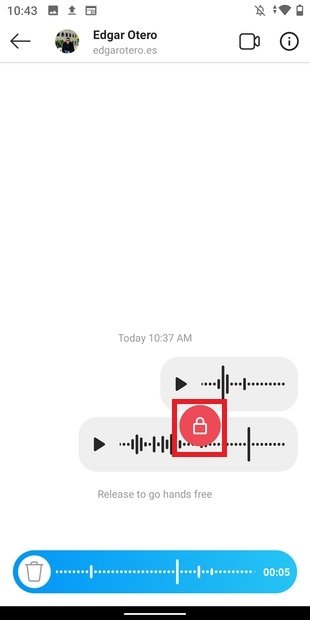 Blocking the recording
If you are used to using this feature in other messaging applications, all these actions will surely be familiar to you. The more you use it, the more you will be convinced that it is an easy and simple system, ideal to avoid sending written messages.