Direct messaging is one of the most important features of Instagram, also in the Android version. Thanks to it, you can not only contact your friends and family, but also popular brands and profiles. Through the messages, you can participate in contests, send stories, or even voice notes. In Instagram's messaging system, you can view the activity status of other users, but they can also view yours. It shows if you are online or when you last connected.
We have prepared this article to help you disable Instagram's activity status. By following the steps below, you can improve the privacy of your account and hide your connection details from other users of the social network. Therefore, open the Instagram side menu from your profile section by tapping on the three horizontal lines.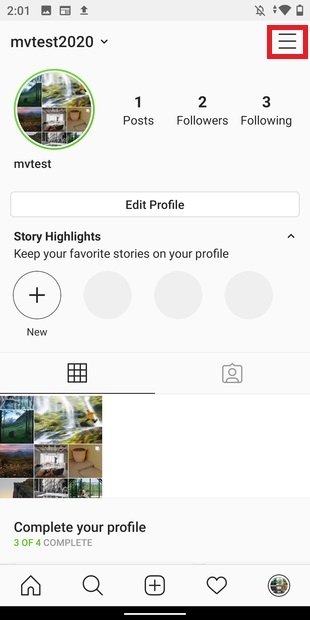 Open Instagram's menu
Then, go to the general settings by tapping on Settings.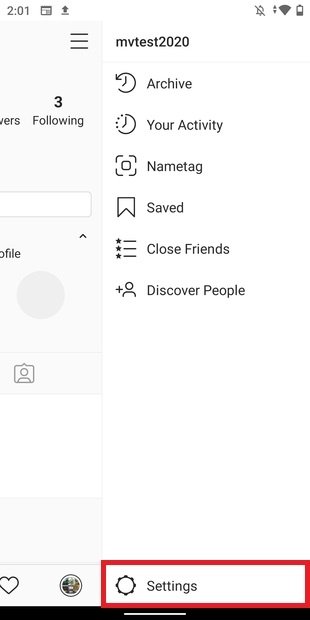 Access the application's settings
Now, search for the Privacy section in the listing and enter it with a simple tap.
Privacy section
Next, go to the Activity Status section.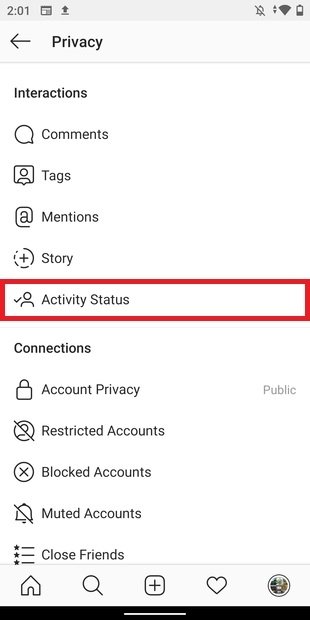 Activity status section
On this screen, you have a switch that lets you disable the activity status by sliding it to the left.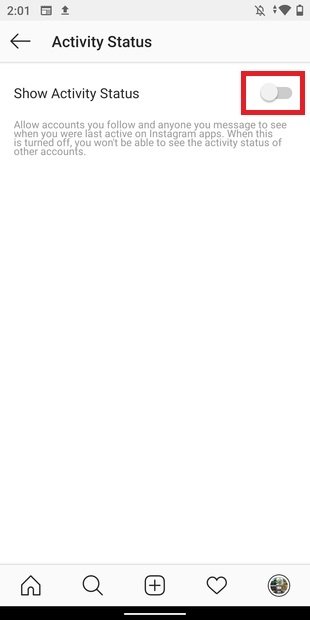 Disable the activity status
Once this is done, your connection information will disappear from the chat. Remember that by performing these actions, you will also stop seeing the connection status of the rest of the users you see on the platform.