The blocking applied to another Instagram user is fully reversible. This means that, at any time, we can lift the restrictions by unblocking that account. Not sure how to allow another user to access your content again? No problem! In the following article, we will explain to you how to do it step by step.
First, find the account you want to unblock. You can do this, for example, by using the application's search engine. Once you access the blocked profile, you will see that, at the bottom of the user's biography, there is a blue button called Unblock. Tap on it to start account unblocking.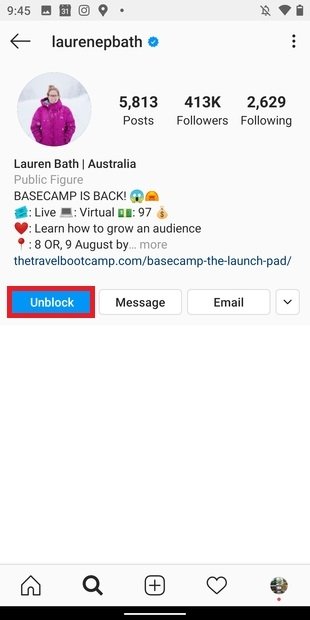 Blocked user
Then, in the pop-up message, tap on Unblock to confirm the unblocking of the account.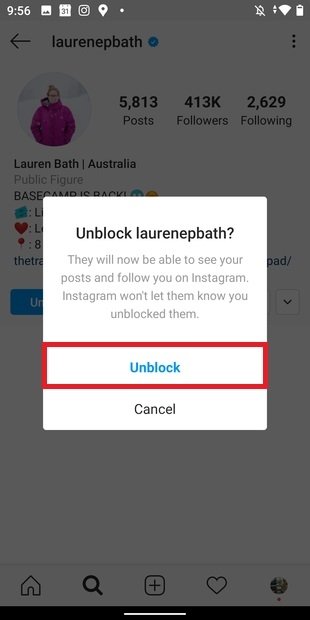 Confirm the unblocking
At that point, you will have lifted the blockade. Tap on Ok to end the process.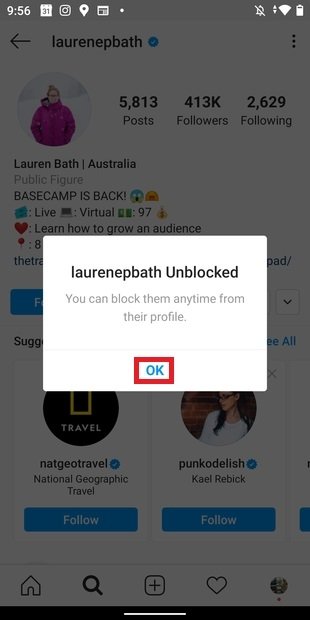 Notification of unblocked user
From now on, all restrictions imposed through account blocking are eliminated. Therefore, you will be able to receive, again, direct messages or comments. Also, the user will be able to indicate that it likes your content, visualize your stories, and interact with them.
Another important change involves notifications. When the unblocked user mentions you in a comment or a story, you will receive a notification. However, Instagram never notifies users about account blocks or unblocks. Therefore, you can perform this entire process without the account owner noticing.
Remember that, if after unblocking someone, you want to continue applying some limitations, you have the possibility of removing them from your followers' list. In that case, if you have a private profile, the user will lose full access to your account.