When viewing a profile's stories on Instagram, your name is added to the list of viewers for each slide. So, the user who uploaded the stories can know who has seen them.
In the past, several applications enabled viewing and even downloading the stories of other profiles anonymously. But due to certain changes in Instagram's policies, now it is necessary to log in when using this type of apps. And as soon as you log in, the display of stories is no longer anonymous.
Luckily, there is still a trick that will help you view a user's stories without leaving a trace. We are talking about using the StorySaver website, available in any browser via the following URL:
Once you have accessed it, you must enter your user name in the text box and click on the Download! button. In our case, we are going to use the official Instagram profile to test it.
Enter the Instagram account
Scroll down the page to complete the captcha and prove that you are not a robot.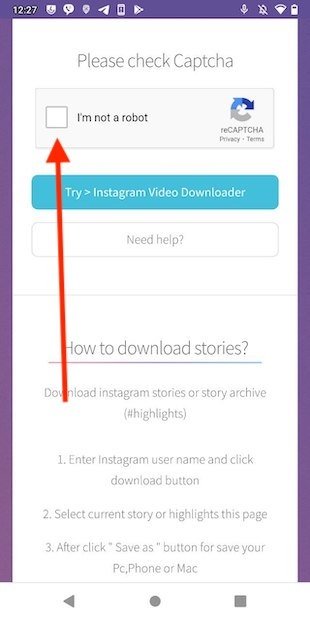 Complete the Captcha verification
With the captcha already solved, StorySaver will load all available stories from the profile you specified. They will appear in the upper area. Tap on the play button to display the available stories.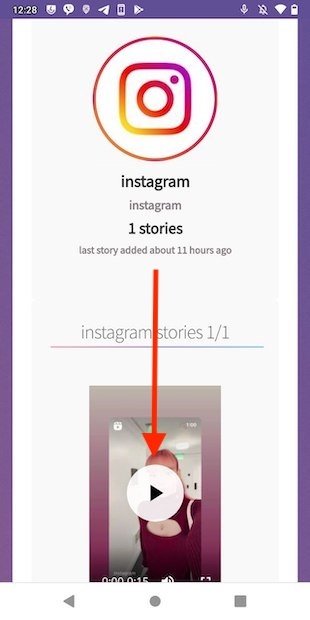 View the stories posted
You can even download the stories individually. Simply tap on the Save as video button that you will see below each video content.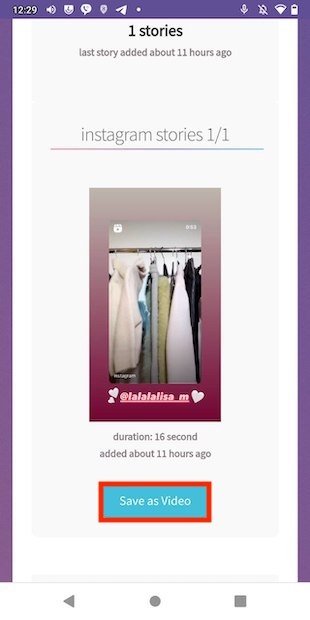 Save the story to your storage
The video will open on full screen. Go to the three dots menu and select Download.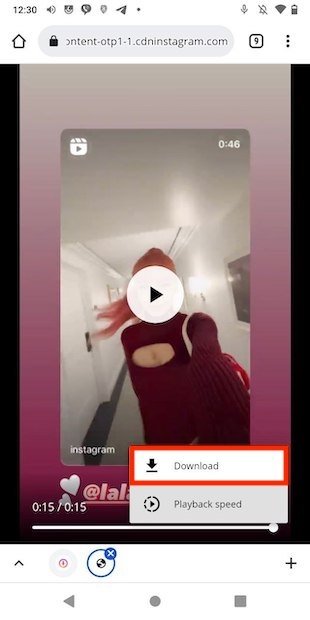 Download the story as a video
After downloading the story, you can replay it as many times as you wish and share it with others. The only requirement for this method to work is that the user's profile must be public. In no case can you follow these steps if you intend to view the content of a private user.