The emergence of successful apps such as TikTok has caused others with similar functions focused on videos and photos to step up their game to keep up with the new trends. That is why Reels was born, a section where we can watch or upload our own Instagram videos of varied themes and short duration. Here is everything you need to know about it.
What are Reels on Instagram?
This is a kind of adaptation of TikTok videos to Instagram so that several clips of up to 15 seconds in length are put together. They can be edited and recorded in fragments, which is useful for making the video of your choice from scratch. This is intended to create an extended version of Instagram and split the video-only part into its own tab. In addition, there is no limit to the length of your feed as in the case of stories, so you can leave them as long as you want on your Instagram profile.
How to access Instagram Reels
Before you start making your own Reel, you can access those of other users that you follow (and those that you do not, since in Reels you will find videos from all over the world) to get inspired or to have a good time discovering new videos. To get started, you have to open the Instagram app and tap on the icon at the bottom center of the screen.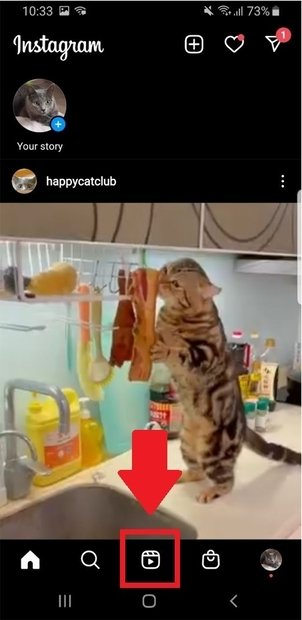 Press the Reels icon at the mid-bottom of the screen
Once inside, you will be able to see Reels from all over the world and create your own. To switch from one to the other, instead of dragging your finger horizontally across the screen, you will have to swipe up vertically. The options available to you are to Like (by tapping on the heart symbol), comment (with the speech bubble symbol), and send it to someone, by tapping on the airplane icon.
How to make an Instagram Reel step by step
To start creating your own Reel, you must be in the corresponding section (which address we have indicated above) and select the camera icon located in the upper right corner of the screen. You can then switch menus and start recording.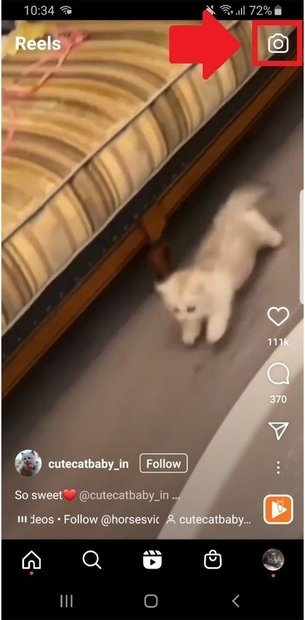 Here you can view the Reels of other users and create yours by pressing the camera icon
When you enter the indicated screen, you can start recording your Reel. You know: tap the center round button to start recording and tap again to stop recording. You can record several clips (up to 15 seconds long each) and tap Preview to see how you are doing.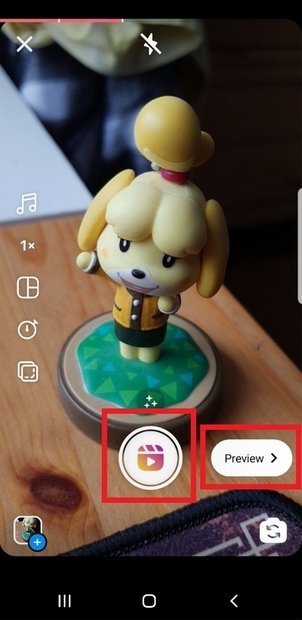 Record the video clips of your choice by pressing the middle round button and click on Preview once
In this section, you will also find several options for customizing the video clips on the left side of the screen, which is explained in detail here.
Audio
It offers the option to add music you have in your Instagram library to your videos (where a large number of current and copyrighted songs can be found) or record original audio. After you have chosen the music you want for your Reels, you can place it in your video using a slider bar to select which fragment of the song you are interested in.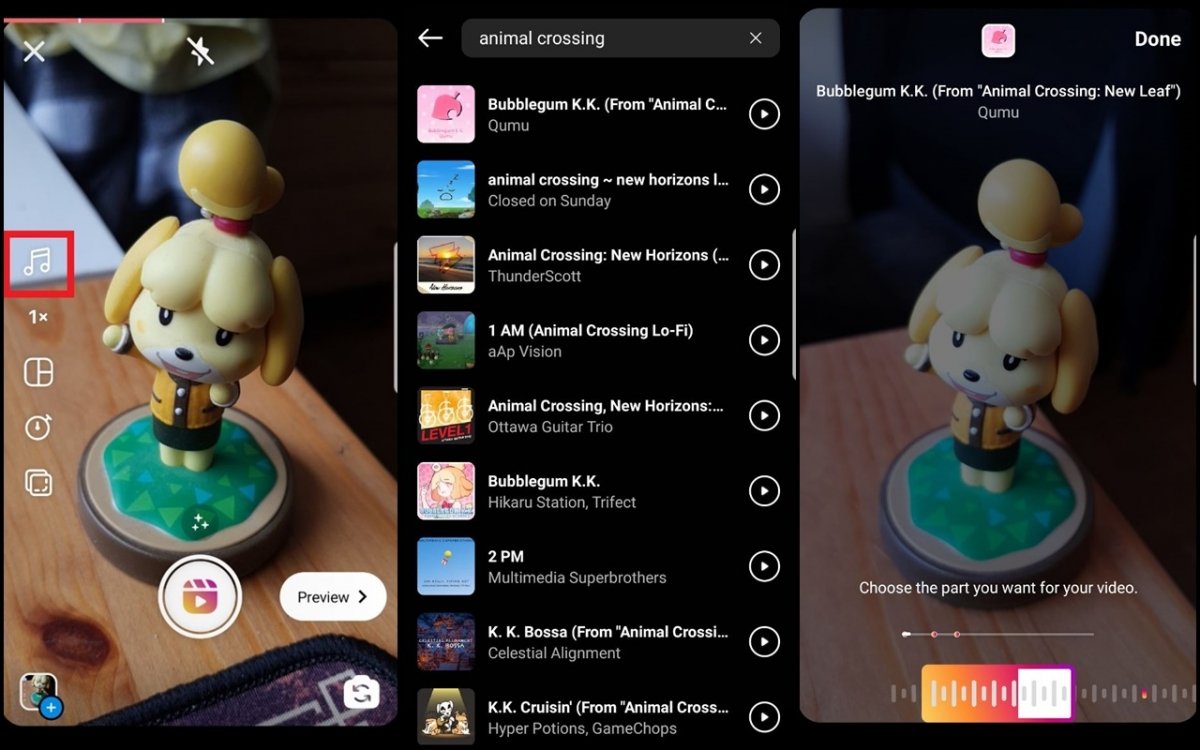 Choose the music to add to your Reel or record your own background audio
Video
The next tab, with the 1x, focuses on the playback speed of the video clip you record and lets you select 2x, 3x, and 5x as options. Really easy. The third editing option of Reel is Video Layout, which lets you use a mosaic divided horizontally or vertically to fit several shots of the video on the same screen.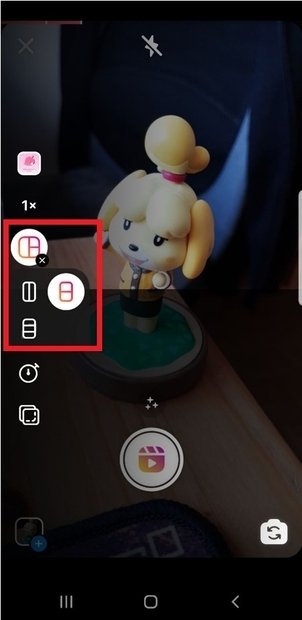 Select the video layout option to set up a mosaic with your clips
Timer
This option lets you make a recording without having to hold the cellphone in your hand by setting a timer after which the video will start recording. By tapping on the icon, you can select the duration of the clip you start recording.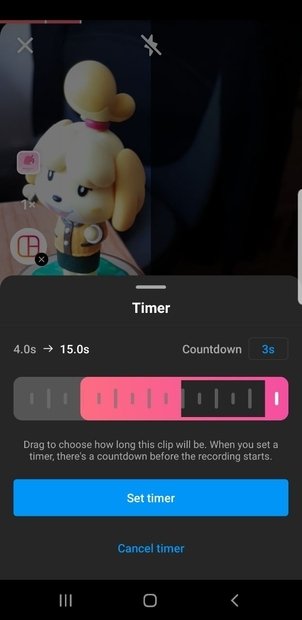 Set a timer to start recording your Reel without needing to hold your phone with your hands
Align
Finally, the last editing option of Reels allows you to have a "ghost copy" of the previous clip floating on the screen so that you can adapt the new shot in case you want to take several shots of the same subject or object and barely notice the jumps from one clip to another.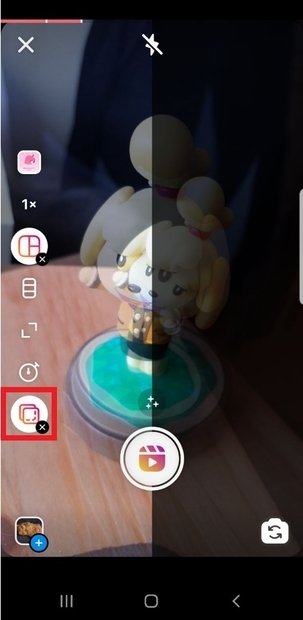 Use the alignment option to be able to match your videos correctly
Other Reel customization options
In the next step, you can edit various settings such as background music, record an audio overlay, set filters, gifs, add lyrics, and much more. We recommend that you practice and test everything you need before tapping the Next button to continue.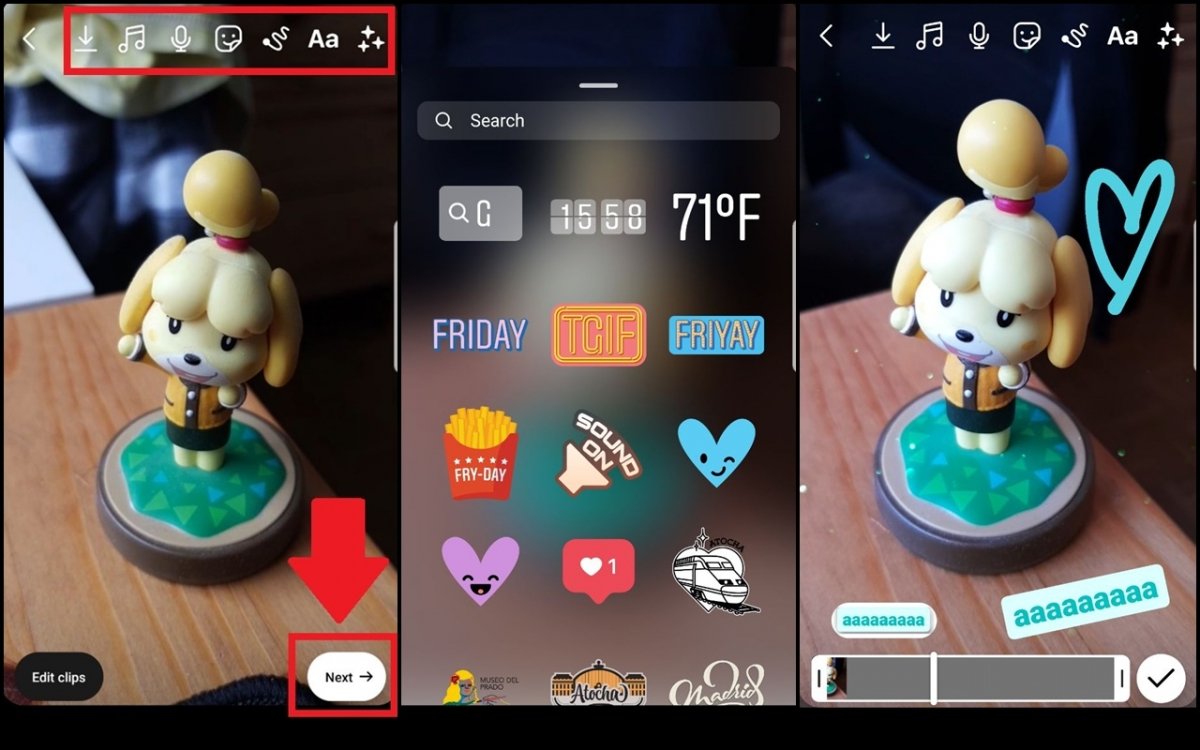 Edit your Reels however you like and press Next whenever you are ready to continue
It is worth mentioning that the options available in this tab are very similar to those of Instagram stories, so as soon as you get to know how they work, you will be able to get to know this second phase of editing Reels.
How to post your Reel on Instagram
Finally, before publishing the Reel, you can make some final adjustments such as adding the location, tagging people, deciding whether the Reel will be published in your feed or not, and so on. When you have everything ready and reviewed, you can tap Next and finally tap Accept for your Reel to be published.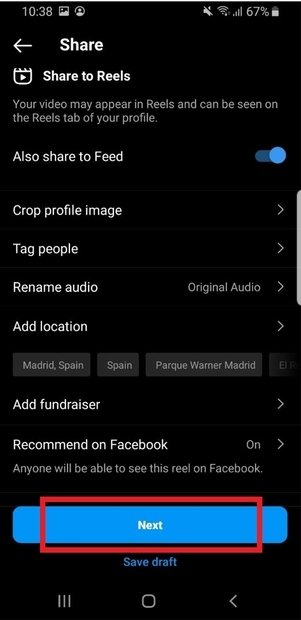 Complete final adjustments relative to tags, locations, and other aspects before pressing Continue t
And now you have it! From this moment, you can review your Reel and delete it if you do not like it or record a new one to continue customizing your Instagram profile and give your followers more reasons to follow you.