Instagram is a social network that lets you share whatever you want with the rest of the world. On Instagram, you can upload videos and photos, and you can even upload pictures without losing quality, as, over the years, the platform has received numerous updates to add new features. One of the features that have been implemented for some time now is the ability to add animated GIFs to temporary stories and here we tell you, step by step, how you can use them in your own content.
How to upload a GIF to Instagram stories
Record a video or take a photo and tap on the sticker icon
Select GIF
Choose one or search for it and drag it to your video picture
Change the size
Post the story on your profile, it lasts 24 hours
The first step is to open the Instagram app, and once in the menu, slide your finger from the left side of the screen (preferably from the center) to the right to change the menu and get to the stories. There, take the picture or video of your choice. Once you have the base of your choice, tap on the sticker and face icon at the top of the screen.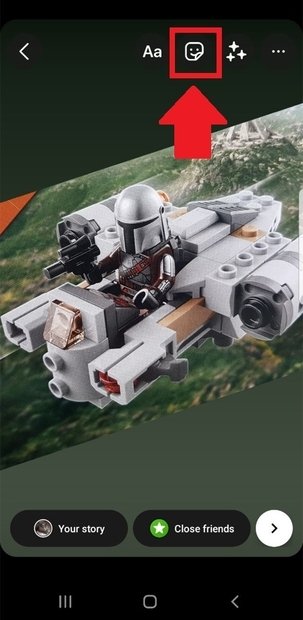 Create your Instagram story however you like and press the sticker icon with a face
Several options will be displayed here: countdown, add more photos, sticker, and also GIF. So, now you know what you have to do: tap on the icon we have pointed out to open the appropriate section and find a handful of available options.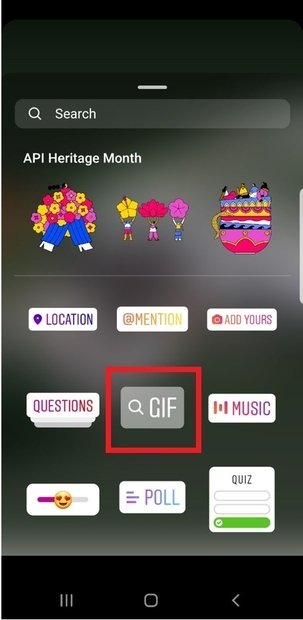 Look for the GIF icon in the story customization options and click on it
A series of GIFs will appear by default, but if you want to search for one particular theme, you must specify it in the search bar at the top of the screen. For example: "Star Wars". This will give you many options, so you can select and tap on the one you like the most.
Use the search bar to find your favorite GIF and use it in your stories
Once back in your story, you must drag the selected GIF to the part of the screen you prefer and make it bigger or smaller by zooming with your fingers on the screen (as if you were enlarging a picture but on the GIF in question).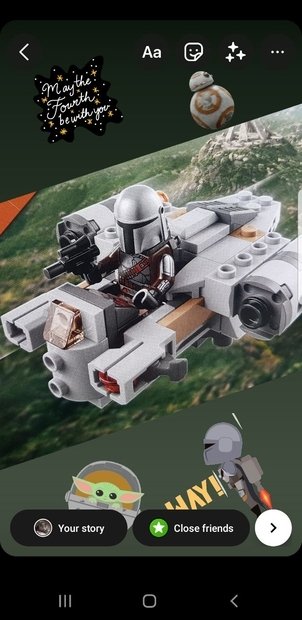 Decorate your story as you wish with several animated GIFs before posting
When you have everything ready, you can tap on any of the options at the bottom of the stories screen (Your story, Best friends, or the arrow to the right) to publish it and it will remain on your profile for 24 hours unless you delete it manually before that.