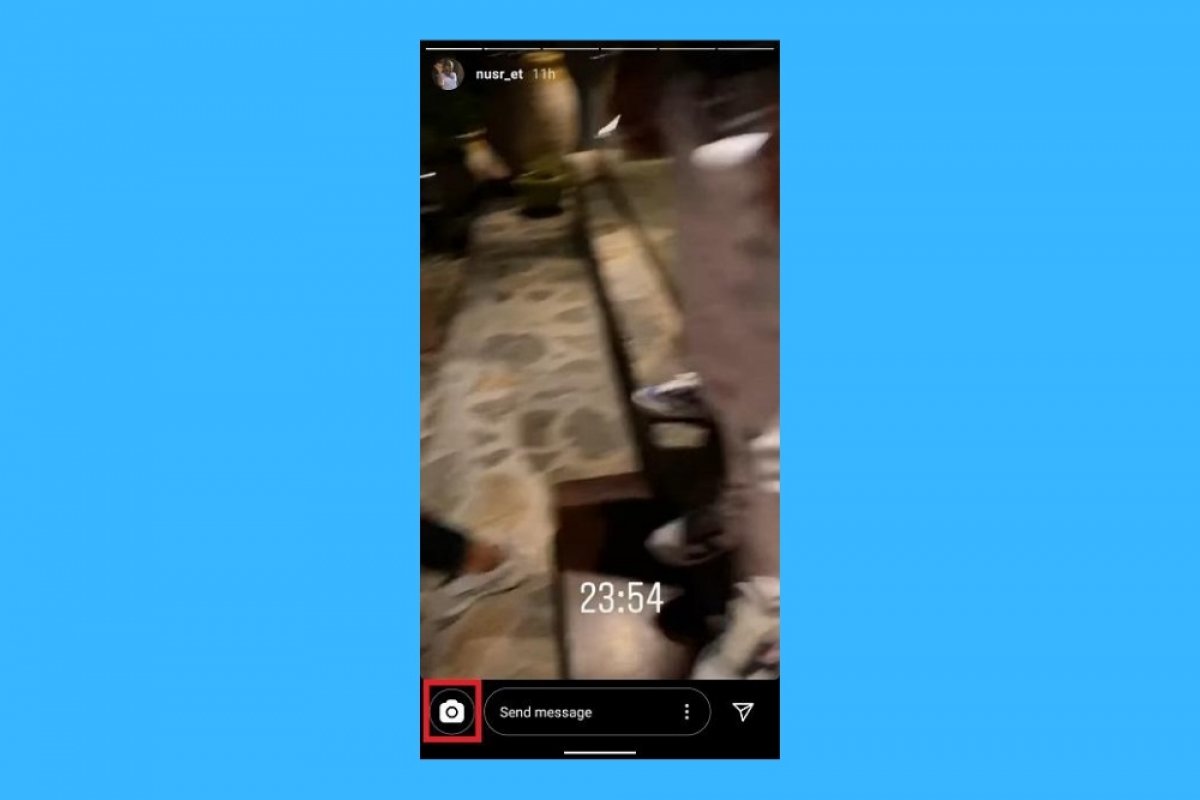 To reply to someone's story with a video, the procedure is very similar to doing so with a message or a picture. We simply have to follow these steps:
Step 1: go to the Stories section and search for the one you want to answer.
Step 2: once open, at the bottom of the screen tap on the camera-shaped icon. From here, you can send a temporary photo or video that you can record at that very moment or use when stored in your smartphone's gallery.
Step 3: you can also attach a message and then simply press the Send button.
Unlike ordinary replies in the form of a text message, those that incorporate a photo or video also include a tiny thumbnail of the original story which will be visible for the creator of the latter and which can still be viewed even if that story has expired and disappeared because it was published over 24 hours ago.
Stories is a function available on Instagram that has been widely accepted by the millions of users of this social network. This is one of those features adopted from Snapchat in an attempt to gain terrain on the ephemeral messaging app, especially since its owners rejected Facebook's (also the owner of Instagram) offer worth millions of dollars to make it part of the ecosystem of apps of this social network. Since then, Instagram has evolved to become much more than a social network to share pictures, taking on communications functions similar to those of other services.