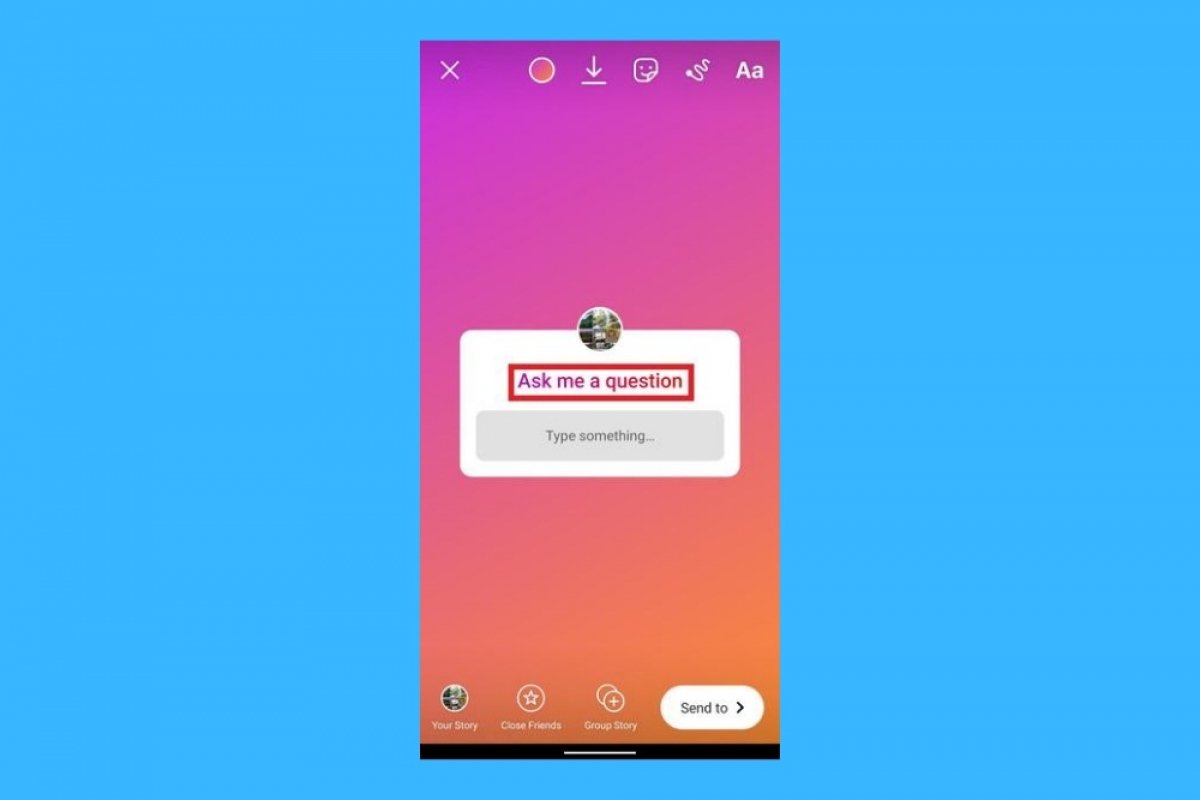 To be able to ask open-ended questions, and not only polls, on Instagram Stories, we have to carry out the following procedure:
Step 1: on the left hand side of the upper part of the interface, click on your avatar to publish a new story.
Step 2: choose a photo from your gallery or take one with your phone's camera.
Step 3: once you've got it, press on the Stickers button. There you'll find several options and you have to choose Questions.
Step 4: then you can write a question that allows an open answer, unlike the polls that only allow us to answer Yes or No.
Step 5: once you've got your question, click on Done and then, if you don't want to add anything else to your Story, share it so that it can be seen by all your contacts.
The Stories function is one of Instagram's most popular features although we have to admit that it's not original. It looks like the photo-based social network borrowed the idea from Snapchat. However, we also have to acknowledge this platform's effort to try to stand out from the ephemeral instant messaging service by implementing many more functions on Instagram.
Instagram has experienced a huge evolution ever since its beginning as it was initially conceived as an application to enhance images and share them online with other users. Later, especially thanks to its purchase on behalf of Facebook Inc. which has given it a great boost, it has ended up becoming one of the most popular social networks in the world.