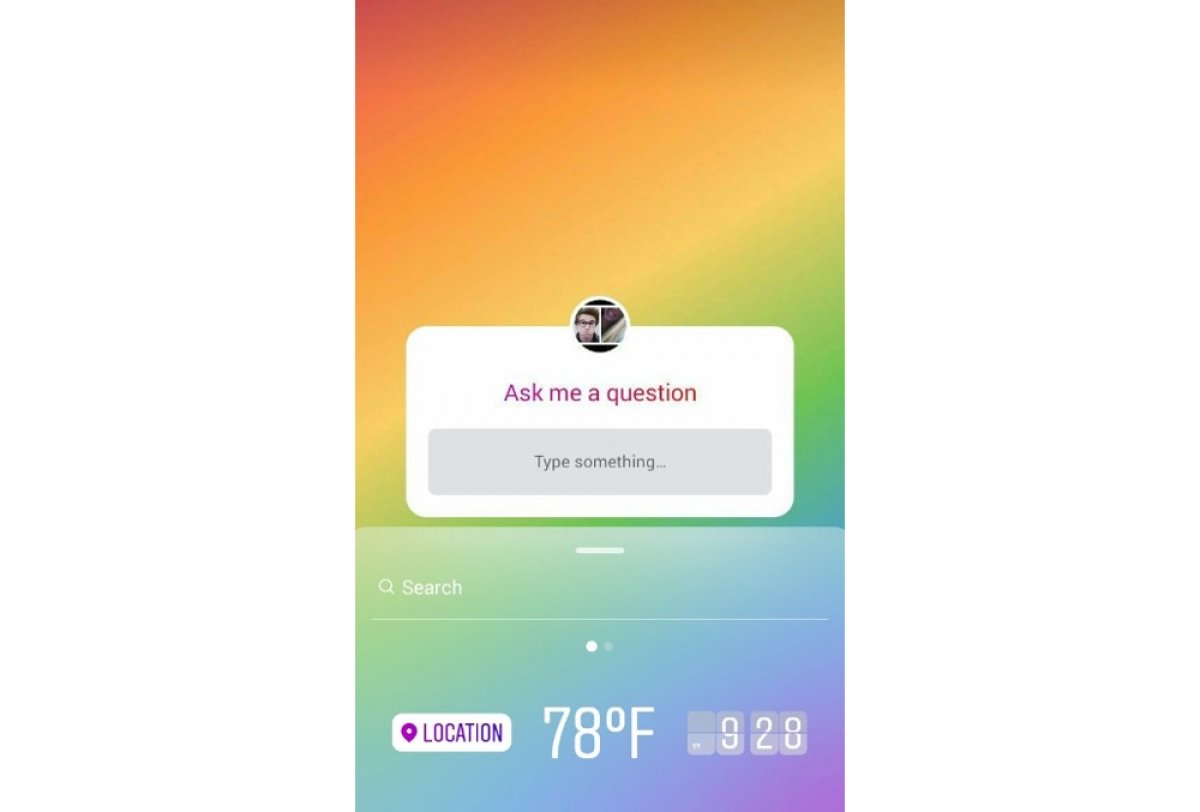 The truth is that this option is available for other stories as well not only for questions. If you want to change the background, you have to follow these steps:
Step 1: go to your stories file and choose one where you used the question sticker.
Step 2: swipe upwards to view the answers that other users have given to your question.
Step 3: choose the answer you want to share and tap on it in order to post it.
Step 4: it now works like a new story. In other words, just as if it were a new post, you'll be able to choose the background of your choice, whether photos from your gallery or a picture taken at that very precise moment, as well as selfies, camera effects, emojis…
Instagram Stories is a function incorporated to this social network based on idea taken from one of its main competitors: Snapchat. The thing is that Instagram has taken the development of this function much further, allow us to incorporate open-end questions or surveys. The latter provides us with plenty of new possibilities to interact with our followers and opens many more options for profiles with commercial purposes, whether important brands or small businesses.
Instagram has undergone a great transformation since its birth which has led it become at present the social network with the greatest growth expectations. Not for nothing, it has evolved from its 27 million users in 2012 to over 800 million in 2017, reinforcing Facebook, Inc.'s dominant position in the social communication world, as it's the owner of Facebook, Instagram, and WhatsApp, the most popular instant messaging and chat app in the world.