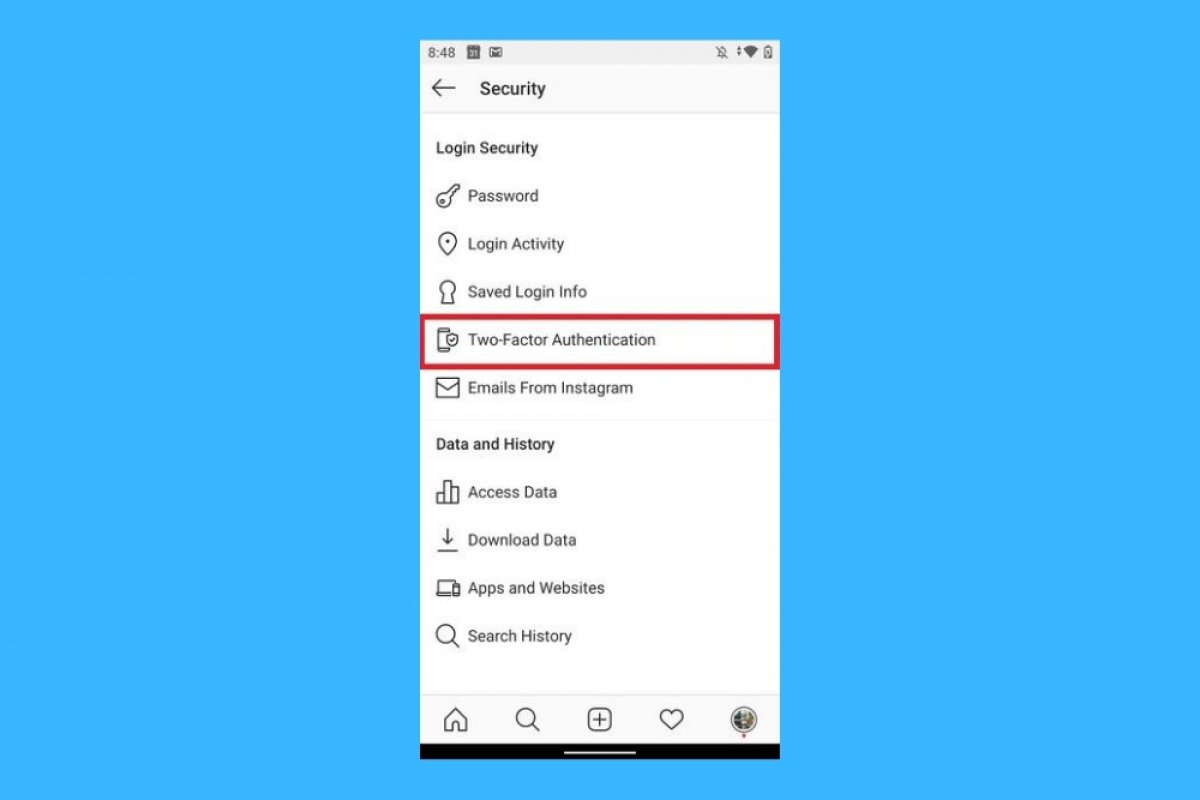 To be able to enable two-factor authentication on Instagram, you have to follow these simple instructions:
Step 1: go to your account's settings which you'll find by going to your personal page and dropping down the menu that's located under the button on the top right hand side of the interface. Click on Settings and then scroll down until you get to Two-Factor Authentication under the Privacy and Security section.
Step 2: access this option and enable it by pressing the corresponding button. This action will enable the delivery of a free SMS with the security codes.
Step 3: at that precise moment you'll receive a first message to confirm that everything is correct. You'll have to insert the code you receive.
To be able to introduce these codes we need to have an active phone number to receive the messages. In the case of not having one at a certain moment in time (when we access the web version or from a different phone, for instance), we can use permanent access codes provided during the activation of the two-factor authentication. However, these codes will always work so you had better keep them in a very safe place.
Two-factor authentication is an extra security measure implemented by Instagram for its user accounts in order to increase the security when it comes to logging in. It makes it harder for attackers to manage to take control of our account as they'd also need physical access to our phone to be able to read the code we'll receive by SMS.