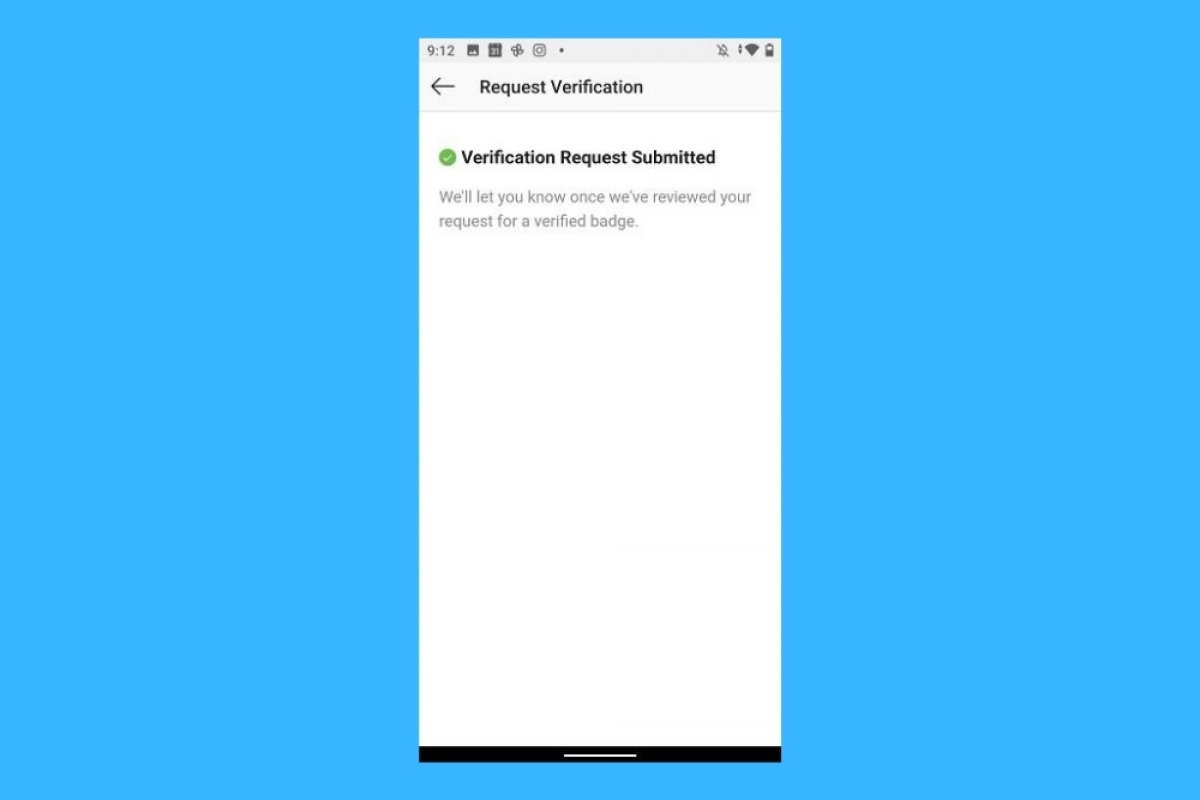 If you're a brand, a well-known celebrity or you've got an account with a huge number of followers, you'll be able to get your Instagram account verified without any trouble. However, you should know that you can get your verification badge following this process:
Step 1: open the link https://help.instagram.com/contact/636276399721841 from your browser to access the form that you have to use to inform about an identity theft on Instagram, and choose the third option (Someone created an account pretending to be someone I represent).
Step 2: during the next stage of the form, you'll have to fill in all the fields with the information required, giving the name of the user that trying impersonate you.
Step 3: now you have to attach an ID card that proves that you are who you say you are. The photo has to be in JGP format.
Step 4: finally, in the Description field, you'll have to explain why you want to get your account verified. You should never leave this field blank.
Remember that you'll need to certify somehow that there's another account trying to impersonate you… which you could have created yourself. In any case, Instagram will be responsible for deciding on the verification of your account, therefore, this formula doesn't guarantee that you'll get your blue badge. In any case, the following factors should be taken into account when trying to certifying your account:
If you've got a verified company page on Facebook.
If there are several accounts trying to impersonate your profile or image.
If you've got more than 10,000 followers.
If you've enabled two-factor authentication on Instagram.