We all wonder if someone has taken a screenshot of our Instagram stories, posts, or messages. However, we are usually left in doubt, since it is very difficult to detect when this happens.
But we have some good news. This platform does let us know if someone has taken a screenshot of specific private messages: temporary ones.
How to know if someone has taken a screenshot on Instagram
Although there is no specific tool to notify us if someone has taken screenshots of our Instagram posts, the social network helps us to keep conversations relatively private through direct messages, whether in individual or group chats. Specifically, we will be able to know if someone has made a screenshot of a video or a temporary photo that we have uploaded to Instagram. Just follow these steps:
Open the private chat where you have shared a temporary image or video.
Look at the icon to the right of the file.
If a kind of asterisk appears next to "viewed", the receiver has taken a screenshot.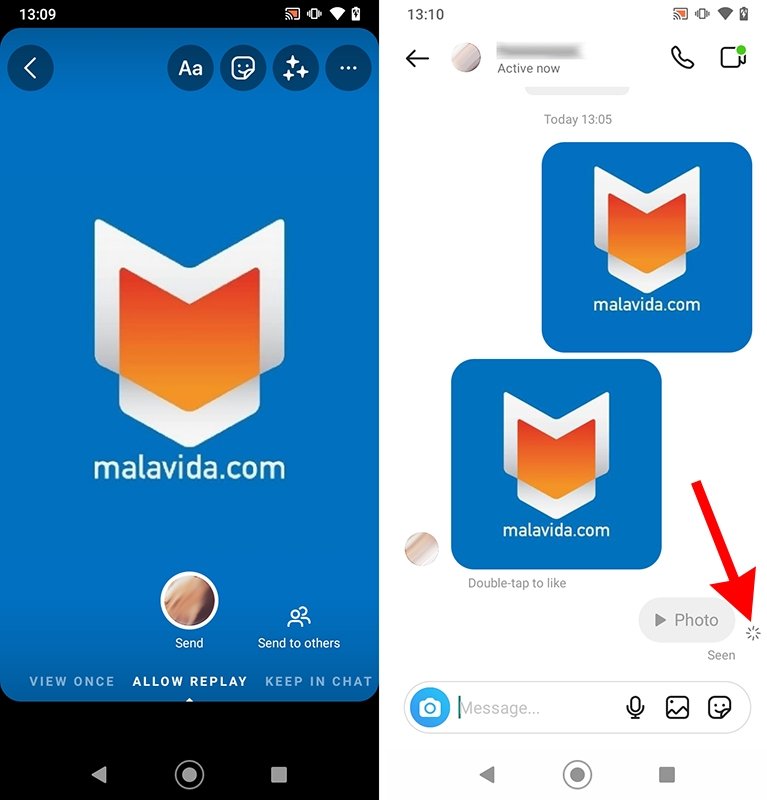 On Instagram, this icon shows us if anyone has taken a screenshot of a temporary photo or video
The icon will appear even if a third-party app is used to save the copy in image or video format. However, the privacy offered by this function is limited, as it does not prevent the participants of the conversation from saving the screenshot. But at least we will be able to know what happened and ask for the appropriate explanations.
However, we can avoid being "caught" if we take a picture with another device. It is even possible to take a screenshot if we put our smartphone in airplane mode, but this method is for those with fast fingers.
How to find out if someone has taken a screenshot of my stories
The magic of social media stories is that they disappear after 24 hours. That is why some users are concerned that someone might decide to screenshot Instagram stories to save a copy.
From time to time, rumors arise about a function that will let you receive notifications when another user takes a screenshot like in Snapchat. However, this idea does not seem to be among Mark Zuckerberg's plans. Simply put: no, you can't tell if someone has taken a screenshot of your Instagram stories.
The advantage is that at least we will know if someone has taken a screenshot of the most sensitive content we send via private message, as we have already seen. And that is better than nothing.