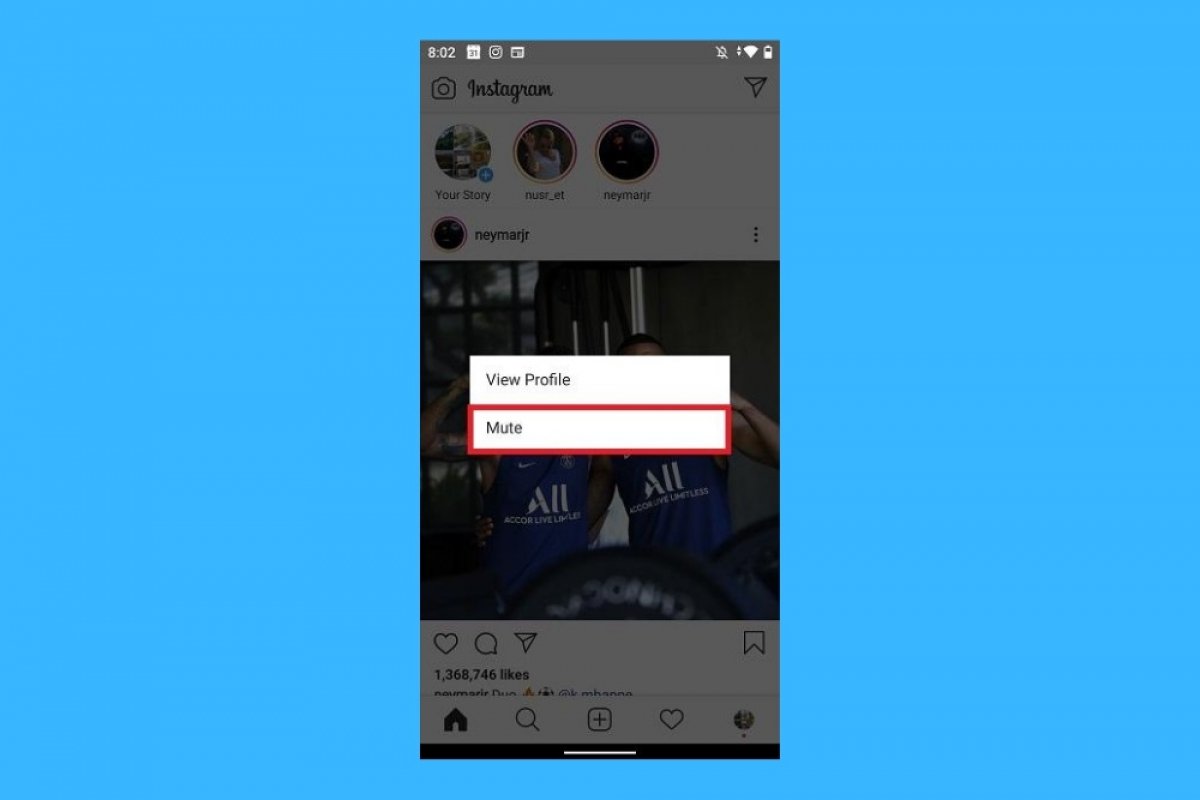 To be able to disable or mute the stories of a user, we have to follow these steps:
Step 1: on the main screen of the application, you'll see on the upper part of the interface the different stories of the people you follow. To disable those of a certain user, simply press on the profile picture of the person you want to mute.
Step 2: a pop-up menu will open with two options, one to report the story and another one to mute it. You'll have to tap this second option.
By doing so, you'll prevent more stories from the same user from appearing on your upper news bar. It's important to point out that muting their stories doesn't mean that you no longer follow that user and you'll continue to view their stories in your newsfeed just like always.
If you regret this action and you want to reactivate the Stories of any user you may have muted, the process is almost identical:
Step 1: go to the upper bar to check the Stories available. Those you have muted, will appear at the end of the list and won't have any color ring around them when updated.
Step 2: go to the one you wish to enable and click on it in order to drop down the menu that will allow you to undo the previous action.
This process will avoid us from having to watch the stories of annoying users or those that we're simply not interested in. They will never find out whether we've muted their stories or not.